Details

Category: News
Published: 2018-06-08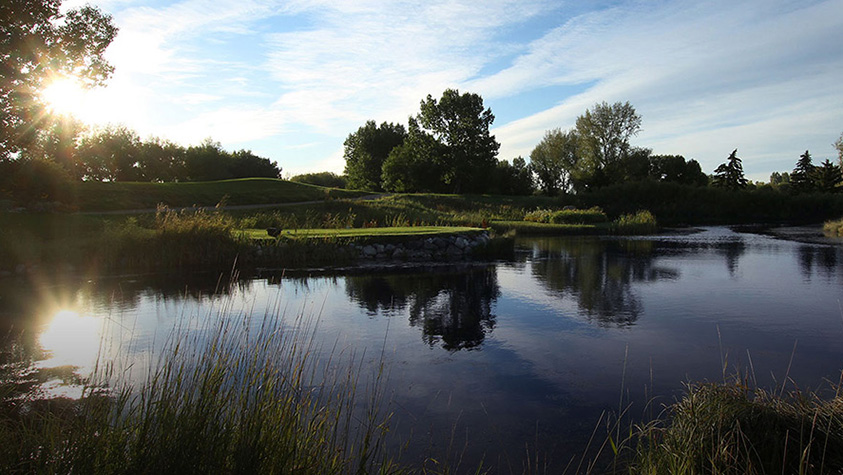 The Winston Golf Club In Calgary (Formerly Known As The Calgary Elks Lodge & Golf Club), Is Hosting The PGA Assistants' Championship Of Canada In September - Image Courtesy Facility
With A Little Help From Their Friends
The golf club in the small town of Three Hills, AB., is looking for some help from a few friends. Or even from strangers. After a devastating flood this spring that wiped out their clubhouse, the golf community in the town is looking to raise $100,000 through online fundraising sources to construct a new facility and keep their club a viable option.
Originally built with volunteer labour and donated funds, the club will be applying for applicable provincial government grants to help with the rebuild, but those are often not enough. And of course, the club must match any funds that are awarded to them through this grant process. Thus, the use of gofundme.com to help raise the needed capital to put a new building in place, from the ground up.
For more on the campaign, or to donate to the cause, go to www.gofundme.com/rebuild-the-3hills-golf-clubhouse.
City Of Calgary Pondering Selling Off Golf Courses
With six public golf courses under their management, some councillors for the City of Calgary have decided that perhaps it's time to sell of the recreational properties. Of the six courses, only one is making a profit and the rest lost in the area of $2M during three years, from 2015 to 2017.
A major problem with community-owned recreational facilities, such as indoor arenas, gymnasiums, and ball diamonds along with golf courses, is that often any profit from their operation is funnelled into other areas of the overall budget, meaning they can't reap the rewards of their own hard work.
Not all elected officials appear on-side with this idea, with the idea of turning them over to private operators also being discussed in council as is the possibility simply turning the green golf spaces into green park spaces. The discussions involving this issue will continue at a later date.
Calgary Club To Host Canadian Championship
The Winston Golf Club in Calgary will be the host of the 2018 PGA Assistants' Championship of Canada this coming fall. It was announced recently that the event, sponsored by Callaway Golf, will take place from September 16 - 19 at the course, originally built in 1923, the course was redesigned by Alberta architect Les Furber in 1992.
Players ranked inside the top 64 earn invites to the PGA Championship of Canada and the player ranked No. 1 at the conclusion of the championship earns an exemption into the RBC Canadian Open. Besides the individual tournament the 36-hole Inter-Zone competition, with each team made up of four players their respective PGA zone is contested over the first two rounds.
Spectators are more than welcome to come and watch some of the best club professionals in the country and there is no admission charge.