Big Bird Lands Fisher A BMW
Details

Category: Inside Golf
Published: 2019-09-26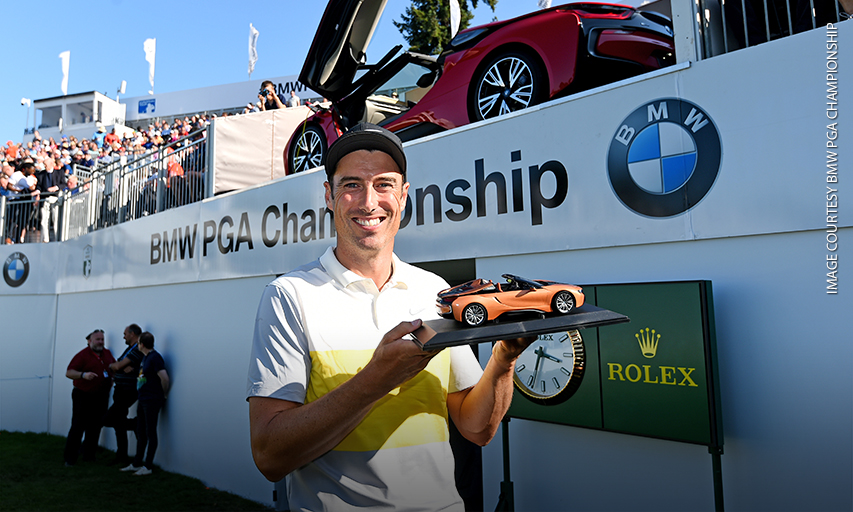 Ross Fisher made the shot of a lifetime to record the first ever albatross on the 18th at Wentworth Golf Club and win himself a BMW i8 Roadster Rosso Corsa at the BMW PGA Championship.
The Englishman has a long history with the Virginia Water venue having played it as a youngster and finished second at this event in 2009 — with two further top tens in the last two seasons.
He enjoyed a first, however, recording just the second albatross in Rolex Series history with a four iron from 218 yards to send the bumper crowds enjoying the glorious sunshine in the grandstand wild.
His prize is the stunning i8 worth £132,930, and the achievement was even more special with his family present to see his magic moment.
"It was the best shot I've ever hit by a long way," he said.
"Still a bit shocked really. Just surreal. What a great day."
Click here for the full story...