9 Things to Know About Golf's New World Handicap System
Details

Category: Inside Golf
Published: 2019-03-29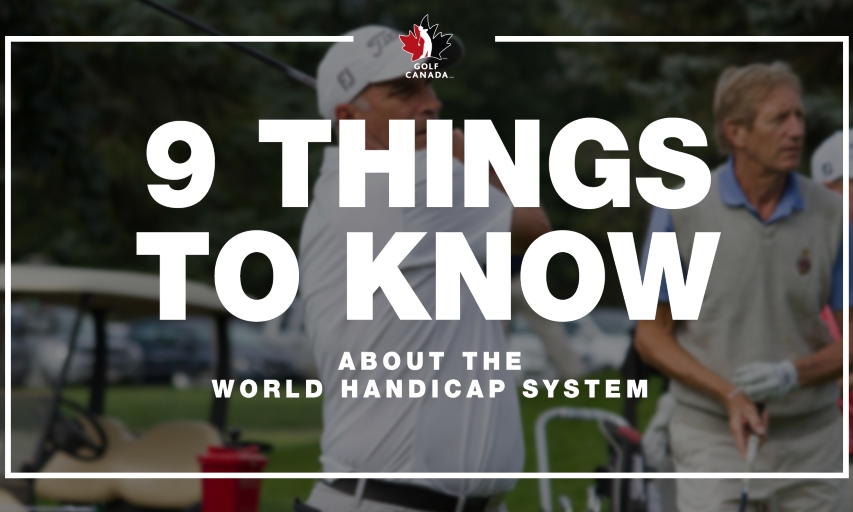 By GOLF CANADA
1. THE WORLD HANDICAP SYSTEM (WHS) SUPPORTS GOLF GLOBALLY
Golf already has a single set of playing Rules, a single set of equipment Rules and a single set of Rules of Amateur Status overseen by the USGA and The R&A. Yet, today there are six different handicap systems used around the world. Each is well developed and successfully provides equity for play locally, but each of the different systems produces slightly differing results. The WHS will unify the six systems into a single system that will:
enable golfers of different ability to play and compete on a fair and equitable basis, in any format, on any course, anywhere around
be easy to understand and implement, without sacrificing accuracy; and
meet the varied needs and expectations of golfers, golf clubs and golf authorities all around the world and be adaptable to suit all golfing cultures.
After significant engagement and collaboration with the existing handicapping authorities and other National Associations, it has been agreed that the time is right to bring the different handicapping systems together as a fourth set of Rules, in support of the global game. In addition, this project has provided an opportunity for the existing handicapping authorities to come together and share their combined experiences to produce a system which is modern and relevant for the way the game is played today around the world. The WHS will encompass both the Rules of Handicapping and the Course Rating System (formerly the USGA Course Rating and Slope System).