Golf's Modernized Rules And New Player's Edition Published
Details

Category: Inside Golf
Published: 2018-09-13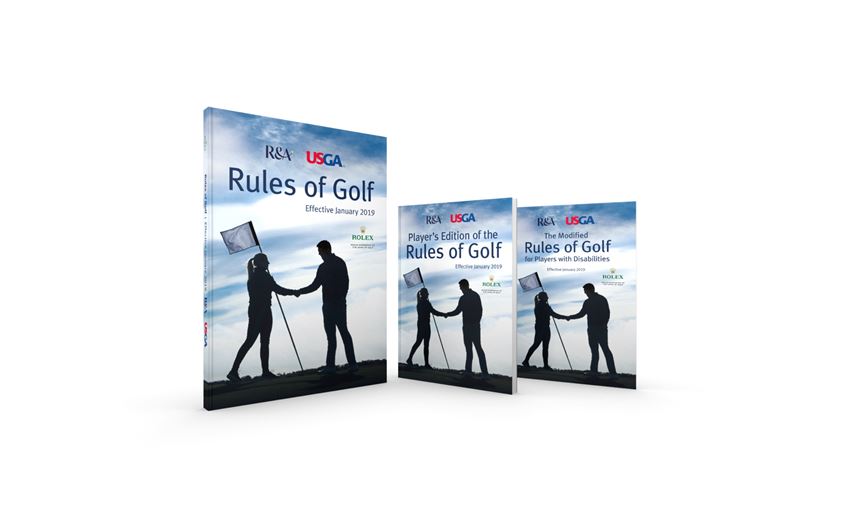 For the first time, a new Player's Edition of the Rules of Golf is being introduced to provide a shorter, more user-friendly version of the Rules for golfers at all levels of the sport. This version, which will serve as the primary publication for all golfers, features:
A more intuitive organization with ten simplified topical groupings
A "Purpose of the Rule" description at the top of each Rule to better define why the Rule exists
Easy-to-follow, full-colour diagrams and charts to aid in understanding
A simpler, more direct writing style
Printed copies of The Player's Edition should be available from your local golf club and the Player's Edition, the Rules of Golf and Official Guide are all available now on The R&A's website and on The R&A's new 2019 Rules of Golf App (Download from your App store: iOS / Android). Print versions of the Official Guide will be available from November.

Various other resources, including a Visual Search and an updated Rules quiz, are also available to help golfers, Committees and Referees to familiarize themselves with the new Rules of Golf, both on The R&A's website and on the App. Additional resources, including an updated Rules Academy and a Committee Toolkit, will be added in the coming months.

For more information on the new Rules of Golf and the resources that are available, follow the link below.