Behind the Scenes: The CN Future Links Mobile Clinics
Details

Category: Inside Golf
Published: 2016-12-29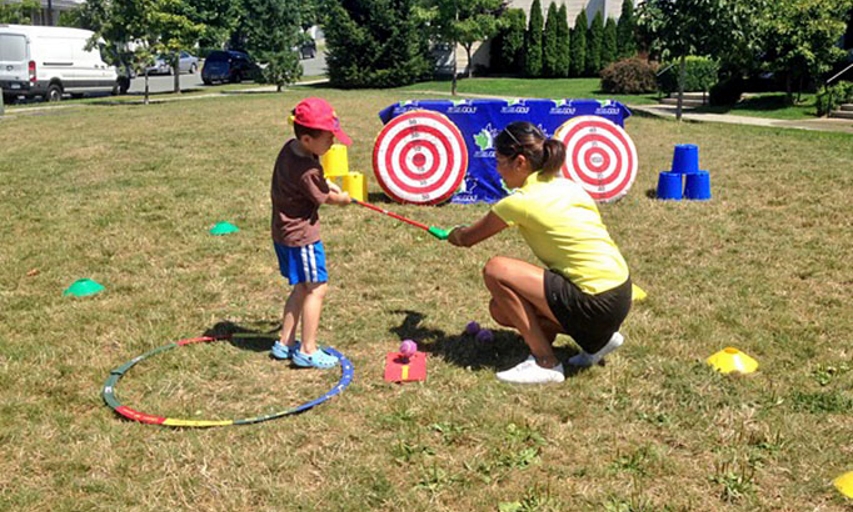 Passing On The Love Of The Game And What It Can Also Do For Life Skills Off The Course Is A Major Motivator For BC Golf Intern Stephanie Wong. (Photo/British Columbia Golf)
(Stephanie Wong/British Columbia Golf Participation Coordinator) — Golf is a lifelong sport that teaches values such as integrity, honesty and sportsmanship. I have been fortunate enough to have participated in the game of golf from a very young age.
Along with these life skills, the game of golf has provided me with opportunities I otherwise would never have received. I have travelled around the world representing myself, my province, and my country playing tournaments from the Girls Junior America's Cup in Reno, Nevada to the Aaron Baddeley international Junior Championship held in Guangzhou, China.
Ultimately I was given the opportunity to represent the University of British Columbia as part of the Women's Varsity Golf Program. UBC has one of the best varsity golf programs in the country and is highly reputable in their academics.
If you want to stay in Canada, and play golf, UBC is a great place to go. College golf is a unique experience in a sense that you are no longer playing for just yourself, but for your team, coach and as a representative of your school.
I learned a lot about myself as a person as well as a teammate. I have learned to see the good and the bad, to enjoy the walk, and breathe in the fresh air rather than fight the battle between my ears on the course.
Any not-so-good day on the course is still better than a good day in the office! Golf remains near and dear to my heart and I've been fortunate to have received so much from the sport. For the past three summers I've been given a chance to share my experiences and passion for the game with communities throughout BC by leading The CN Future Links Mobile Clinics.
The goal of Mobile Clinics is to introduce as many kids as possible to the game of golf. With easy-to-use modified golf equipment, Mobile Clinics introduce the FUNdamentals of golf at almost any location; including parks, rec centres, schools, and golf facilities. Most importantly, Mobile Clinics are free for participants and provide equal opportunities for all to be introduced to the game.
This year we touched base in places such as Kamloops, for the Kamloops Ribfest; Kelowna, for the World Kelowna Music Festival and all the way to Vancouver Island for the Parksville KidFest.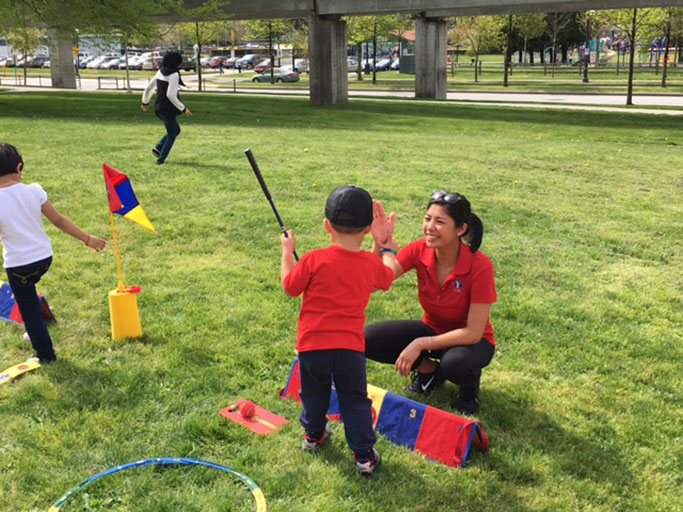 Over the past few years I have had the privilege to watch participation numbers grow. In 2014, my first year running the program, we reached 3,690 children at 15 events. The following year we grew to 44 events and 6,441 children. This year, we hit an all-time high with a total of 58 events throughout the summer, introducing 7,031 children to the sport.
Over the past three years we have grown participation with Future Links Mobile Clinics by a whopping 90.5% and introduced golf to 17,152 children across the province. The success of the program would not have been possible without our CN Future Links Leaders. The Leaders range from high school students to university students, all of whom come from a golf background.
Many balanced a highly competitive schedule throughout the summer with the Future Links Mobile Clinics. Two notables are Chris Crisologo who finished T-4th at the Canadian Men's Amateur Championship and Mary Parsons who won the BC Junior Girls Championship.
Additionally, local universities Simon Fraser University and University of British Columbia were represented by their golf programs with Crisologo, Breanna Croxen, Sy Lovan, Kylie Jack and Kevin Vigna from the former and Kat Kennedy, Avril Li, Ziggy Nathu, and Winnie Hyun from the latter.
The team was rounded out by former 2014 BC Junior Champion Anica Yoo, former team Canada member Alisha Lau, and new Canadian, Deepesh Brar. We were also fortunate to have on board Daniel Hyun, Marie Donnici and BC Golf intern, Ezzabella Hernandez.
The involvement of competitive golfers in the CN Future Links Mobile Clinics proved to be a major reason for the clinic's huge success this summer. The strength of these leaders was evident in the way that they shared their love and passion for the sport with a new generation. Each of these individuals has a story within the game of golf that they were able to pass along to the children in various communities.
They understand that golf is a lifelong sport that teaches many values and life skills and, like me, they want to give something back. My goal in the near future is to get my pro card and become a teaching professional to share my passion for golf.
It's a bittersweet ending as I complete my final summer here at British Columbia Golf. But as I pass this program along to the next summer intern, I am confident that I have left my mark.