Toscana Country Club Completes Extensive Multi-Million Dollar Expansion
Details

Category: Inside Golf
Published: 2017-11-22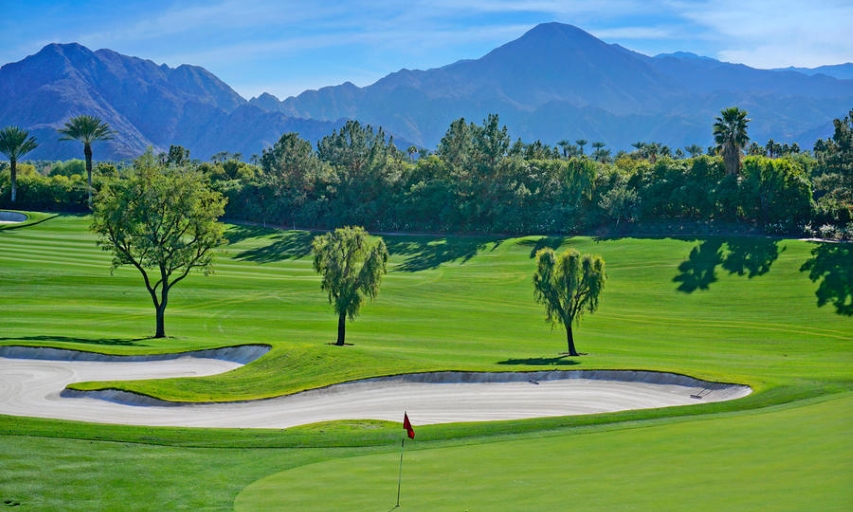 INDIAN WELLS, California — Toscana Country Club, the premier private residential community in Indian Wells, kicks off its 14th season by announcing the completion of new and expanded dining and health and wellness club facilities along with a new membership offering. Opening this November, Toscana's new facilities include La Cucina — a casual restaurant; Il Caffè — a coffee bar; sports club pavilion with a movement studio and a pilates studio; resort pool with pavilion, event lawn and new tennis, pickleball and bocce ball courts.
"We are in an industry that has seen monumental shifts over the past decade as country club members are looking for a casual, family-friendly, fun and wellness driven experience in addition to golf. Our biggest priority at Toscana is to stay at the forefront of this changing industry by regularly identifying what amenities and services will resonate most with different categories of buyers and responding accordingly," said William Bone, Co-CEO and Founder of Sunrise Company, developer of Toscana Country Club. "These new facilities and wellness offerings at Toscana provide a unique environment where members can connect, relax and enjoy time together. With relaxed attire encouraged and fun events, this is definitely not your grandfather's country club."
The new club facilities blend seamlessly with the existing structures adding allure to the traditional Tuscan architecture with deep-toned stucco finishes, tall entry towers, rustic wood accents and colorful awnings. Members will enjoy a relaxed dining experience throughout La Cucina, the new casual restaurant which boasts a stunning contemporary design accentuated by wide planked porcelain tile flooring, a soft grey wood beamed ceiling and striking light fixtures. A large horseshoe shaped bar serves as the focal point in the relaxed lounge area complete with seven large screen TVs perfect for watching a game while catching up with friends. The captivating display kitchen enclosed in floor-to-ceiling glass offers members a front row seat for all the culinary action including watching pizzas baking in the wood-fired oven. The entire space opens via 30-foot disappearing pocket doors. Members can unwind with a cocktail in front of the long curved fire pit framed by stunning views of the pool, golf course and Santa Rosa Mountains. Adjacent to La Cucina is Il Caffè, a coffee bar embodying a laid-back, cheerful vibe where friends can gather in the morning to enjoy coffee al fresco.
Just beyond the outdoor dining terrace and sunken six feet below the restaurant to enhance the views from dining is the new junior Olympic pool that will accommodate lap swimming, aqua fitness classes and recreational swimming. The space also features a kiddie pool and a spacious open air pavilion perched above the pool where friends and family can lounge near the adjacent new bocce ball courts. Immediately south of the pool, the event lawn hosts Club and private events, kid's activities and outdoor fitness classes. The sports club pavilion contains a movement studio for group exercise classes and a Pilates studio while two additional hard surface tennis courts and two new pickleball courts have been added to the Charlie Pasarell Tennis Center.
Toscana has experienced tremendous sales success in 2017 with 45 homes sold resulting in $81 million in total sales volume. The Club also launched a new non-refundable equity membership program with a generous payment plan for the initiation fee. A new Young Professional membership was also added which provides deferred initiation fees and reduced dues to members who are under the age of 55.
"Our sales success this year alone is proof that the recent changes we've implemented are making a significant impression on potential buyers and our current owners while further differentiating Toscana from the competition in the Coachella Valley," added Mr. Bone. "Between our attractive new membership offerings and our new modern club facilities, Toscana continues to evolve and has redefined what a private country club is."
---
About Toscana Country Club
Toscana County Club is a private equity Club and luxury residential community with 633 homes and estate home sites. Both Equity Golf and Sports Club and Spa Memberships are available including Invitational and Young Professional (non-resident) memberships. Equity Golf Memberships are limited to 275 for each of the two private 18-hole Jack Nicklaus Signature Golf Courses and golf members enjoy unrivaled walk-on golf access. The Spa Bella Vita and adjoining Sports Club comprise a 28,000-square-foot state of the art spa and fitness center and Sports Club Pavilion, with luxurious treatment suites and expansive fitness facilities with the latest equipment, fitness classes, personal training, tennis, pickleball and bocce. Homes at Toscana are offered from $1,100,000 to over $5.4 million with a limited number of estate home sites available from $725,000. For more information, please call Toscana Country Club Home and Membership Sales, (760) 772-7000 or visit online at www.toscanacc.com.