Fleetwood Must Withstand Rose Challenge To Win Race To Dubai
Details

Category: Inside Golf
Published: 2017-11-17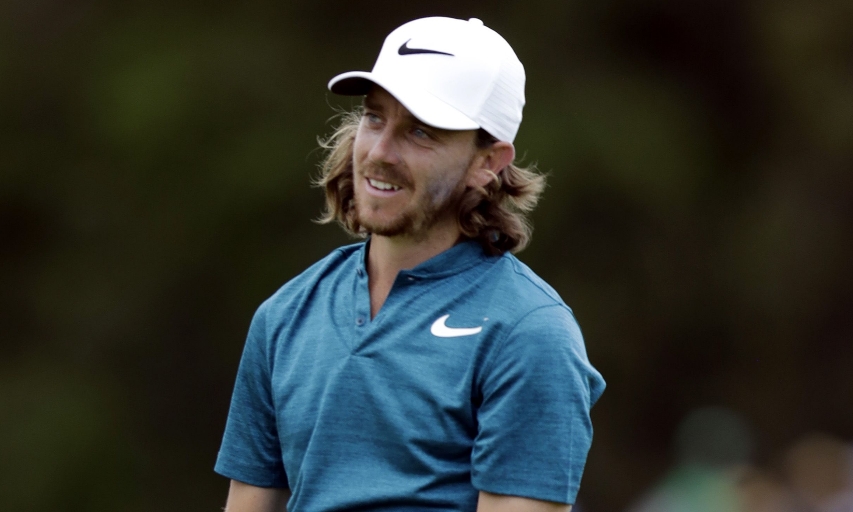 Tommy Fleetwood (AP Photo/Themba Hadebe)
DUBAI, United Arab Emirates (AP) — Englishman Tommy Fleetwood must withstand a strong challenge from Justin Rose to secure a first Race to Dubai title, and stop his friend from repeating his last-gasp triumph of 10 years ago.
After this week's DP World Tour Championship in Dubai, the 48th and final event on the European Tour, one of three players will be the Race to Dubai champion. Masters champion Sergio Garcia of Spain is the only other in a field of 60 with a chance to secure the European No.1 crown.
Its new territory for Fleetwood, but Rose has been in this position before.
In 2007 he secured the Order of Merit in style by winning the season-ending championship in Valderrama.
"I could have maybe finished second or third, but went ahead and won the tournament ... It's probably something fairly similar this week," the 37-year-old Rose said. "I need to finish towards the top end of the leaderboard, and if you're going to finish at the top end of the leaderboard, you may as well focus on trying to win."
Fleetwood, who has a lead of a lead of 256,737 points, will be hoping Rose does not maintain the form that his seen his countryman winning back-to-back titles at the WGC-HSBC Champions title in Shanghai and the Turkish Airlines Open.
He needs to equal or better Rose's finishing position to claim the title. If Rose doesn't finish in the top five and Garcia doesn't win, Fleetwood will have done enough.
To have any chance, Garcia has to win at Jumeirah Golf Estates with Fleetwood finishing outside of the top 11 and Rose finishing fourth or worse.
Fleetwood will be keeping a close eye on Rose — and for once does not wish him well.
"There's absolutely no way to avoid it. I think I'm clearly going to see what he's doing," the 26-year-old Fleetwood said. "I'm not going to lie; I would prefer him not to do well. But it's just another test of character for me, just another experience. Whatever happens, I'll have massively learned from this."
Rose missed out on valuable points, having opted not to play in South Africa last week, but felt he prepared well in his time off.
"Ticked all the boxes that I wanted to last week, and I've arrived here in Dubai, fresh, ready to go, excited," Rose said. "Those are the main ingredients, really, for playing well. You can never force a good week. You can never guarantee a good week, but the recipe is in place to continue doing what I've done the last few weeks."
The tournament starts Thursday with Rose and Fleetwood paired together for the opening round. England's Matthew Fitzpatrick is the defending champion, while Sweden's Henrik Stenson — the reigning Race to Dubai champion — is out with a rib injury.