The Ranch G&CC Set To Host Canada's Best Assistant Professionals
Details

Category: Inside Golf
Published: 2023-09-15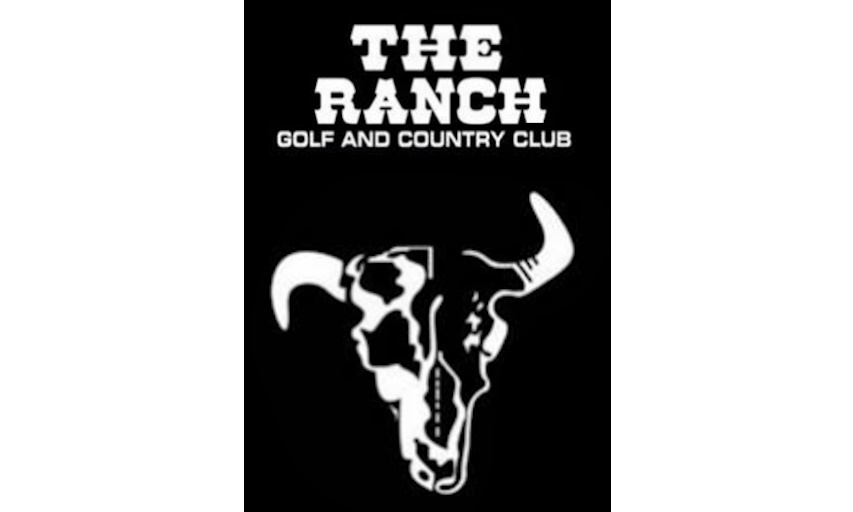 By Gord Montgomery, Senior Writer, Inside Golf
SPRUCE GROVE, Alberta — If the Ranch Golf & Country Club was good enough for the Canadian Tour back in the day, then it's certainly good enough for Canada's top assistant club professionals.
That will be proven out from September 18-21, 2023, at The Ranch located just outside of Edmonton. In speaking about hosting this event, Executive Professional Murray McCourt said having hosted the Canadian Tour for several years had somewhat of a bearing on landing this event.
"I always like to showcase our property to the best players in the province and in this case, the best in the country, so we're looking forward to this," he began. "Certainly the fact we've hosted many events," including amateur and professional championships, "a lot of great events. It's a challenging course. It's a great fit for everybody."
In speaking about his layout, a shortish par-72 track presents both scoring opportunities and difficult stretches for the incoming players.
"The course isn't a long course but it's tough as it is. They're going to find it challenging. From the tips, it's only 6,500 yards but it's awfully challenging. They're in for a test, no question."
Since the Canadian Tour departed the scene here several years back, there have been some major changes to a trio of holes at the host site. Two of the most recent could play a significant role in deterring a winner, McCourt suggested.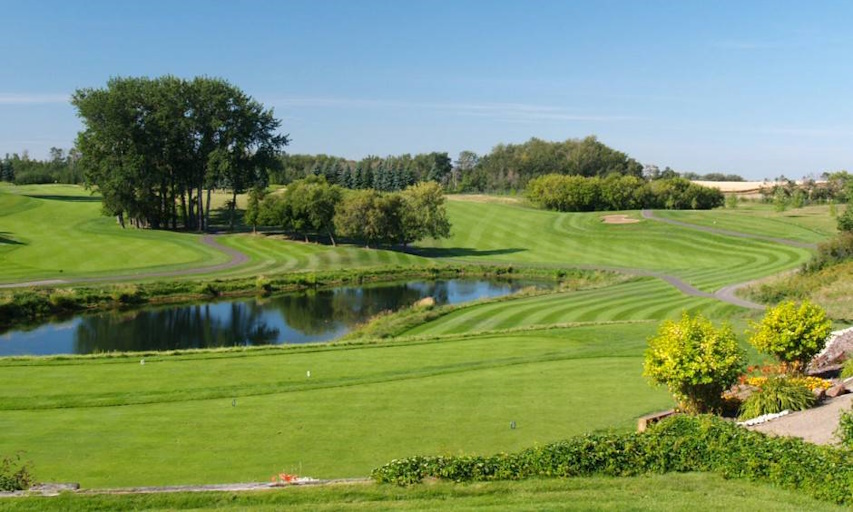 The Opening Hole At The Ranch G&CC Leads To A Three-Hole Stretch, Numbers 2 Through 4, Where Players Could Score Well During Play At The PGA Of Canada Assistant Professional Championship (Photo Courtesy Of The Ranch G&CC)
"There were three holes where changes were made. Number 13, at this level, I don't feel will really be impactful. But 15 will certainly be harder," as the par-4 has been lengthened by 30 yards and additional mounding put into play along the fairway. "18 is substantially easier from the back tees. It's going to be a fun hole for them to play. When the Canadian Tour was here, that was the toughest par-4 on the entire Canadian Tour. We've eliminated the hard side of that hole altogether. It's a hole that bombers can get to if they want. It's a tough and intimidating shot, but it's still there!"
As for the scoring holes, those come almost right off the hop, the host pro continued. He suggests numbers 2, 3, and 4 should be gettable as the par-5 is easily reachable in two; the par-3 is short; and the par-4 to end this stretch is a possible drivable hole. On the flip side, 15 and 16 "are holes that if you're not paying attention, you can get a bit number in a hurry. Those are very difficult holes," McCourt related.
Asked to suggest a possible winning number given the great weather that's supposed to be in the area for the three-day 54-hole championship, McCourt figures it's going to be a double-digit number.
"If I was to make a guess, I'd say maybe 10-under, which is an awfully good number at The Ranch," but tournaments aren't won, or lost, or pre-event estimates so it will be up to the best Canadian assistant club professionals to set the mark at this major championship.