Valley Ridge GC Offers Easy Access & A Somewhat Quiet Round
Details

Category: Inside Golf
Published: 2023-09-08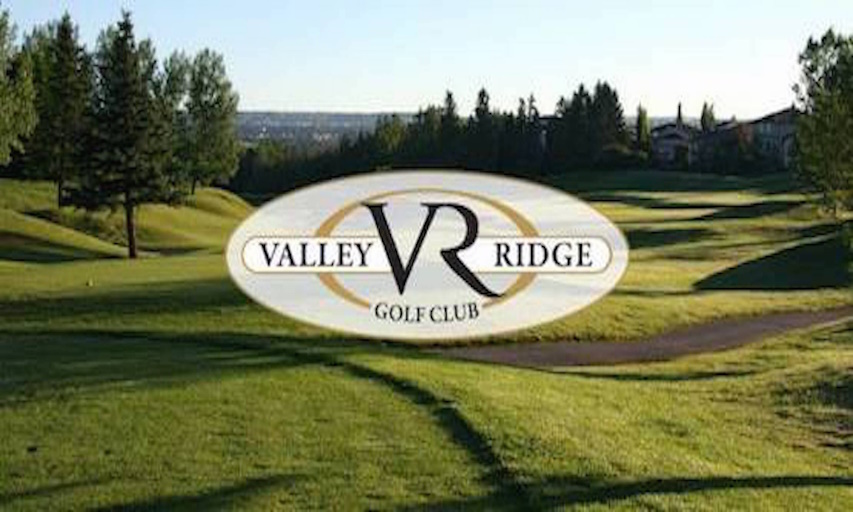 By Gord Montgomery, Senior Writer, Inside Golf
CALGARY, Alberta — Sometimes, the most noise you hear on a golf course is what's going on inside your own head. At the Valley Ridge Golf Club in Calgary, that's more than likely the case. Although it's located only a short drive from downtown Calgary, this golf course is a haven for peace and quiet in a busy world. That is if you can keep the voice in your head under control in telling you what not to do!
Speaking about the main characteristic of his course, the club's Director of Golf Curtis Robertson said, "We're pretty lucky. We have the (Bow) river running alongside some of our holes. Location-wise it's a pretty good piece of property. There is water on a lot of the holes and lots of trees, sooo …."
One thing here is that players can find a bit of shelter from the wind which often buffets the city. "The front nine is a little more exposed to the wind," said Robertson, "so it's kind of two different nines," when you drop down into the lower back nine where it's somewhat calmer. "It presents various challenges."
The course sits alongside a waterway making for not only an enjoyable play but a scenic one as well. Playing to just under 6,900 yards from its deepest tees, this par-72 course sets up well for all levels of players as the tees move downward in distance from there.
In describing what can make or break a round on this eye-appealing layout, Robertson suggested the final three holes on the homeward stretch are key to scoring well.
"Our finishing holes are great. Sixteen is a great par-5 of 538 yards where you can make lower numbers if you hit a good tee shot. Then 17 is our signature hole, a 230-yard par-3 down the hill. That's a good challenge. It doesn't play that long but each day the wind can change the hole. Then, 18 is a great finishing hole. A par-4 with some length to it (at 438 yards)."
As for where this scenic and challenging 18-hole layout makes its home, Roberson explained, "Our location is a great feature of our golf course as it's only 15 minutes from downtown Calgary but it has a feel of being outside the city limits."
In order to get ready for a round of golf, one needs to warm up properly and players at Valley Ridge will find all the practice amenities they're looking for including a grass driving range, and more. "We've got one of the largest putting greens in Alberta," Robertson noted, where you don't have to worry about stepping on someone's heels as you practice with your flat stick. If you often find yourself mired in a greenside hazard, the short game practice area here comes equipped with a bunker to work on those difficult up-and-down scenarios.
For tee times at Valley Ridge GC and a chance to escape the noise of everyday life, other than that in your head as you get ready for a shot, go to www.playgolfalberta.com and follow the links.