Two Alberta Pros Play & Learn In Shaw Charity Classic Qualifiers
Details

Category: Inside Golf
Published: 2023-08-23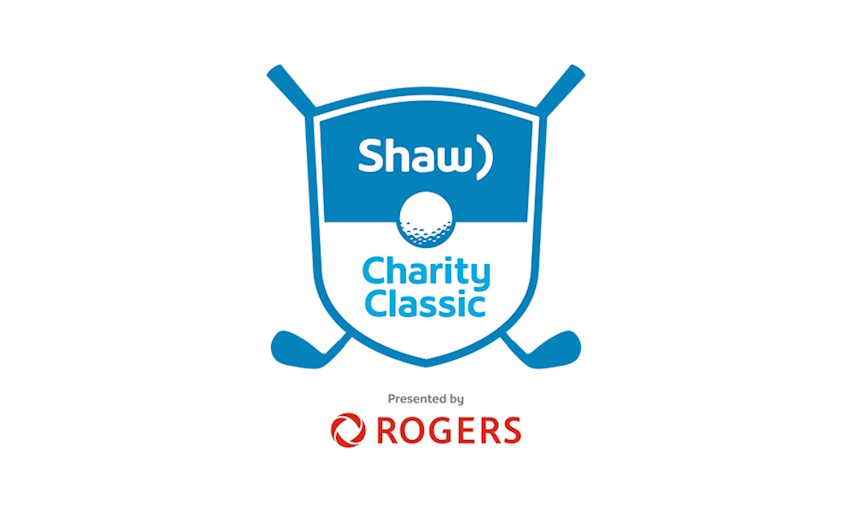 By Gord Montgomery, Senior Writer, Inside Golf
CALGARY, Alberta — For one Alberta PGA pro, the pre-qualifying tournament for the 2023 Shaw Charity Classic was all about learning to go forward. For another, it was all about taking what he'd learned to actually move forward into the next stage of play.
Jeff Cuthbertson, the Executive Professional at the Stony Plain Golf Course, said he learned two big things in the one-day, 18-hole pre-qualifier held in Calgary. First, to compete at this level which includes ex-PGA TOUR players and others, you need to play golf — lots of golf. Secondly, you can't afford to make too many mistakes. That latter reason, he noted, is what caused him to miss out on entering a playoff for the final spot to advance by one stroke with an even-par 72.
Making the grade to move on was Edmonton's Keith Whitecotton from The Quarry G&CC. The former Canadian Tour player carded a smooth 4-under 68 to tie for the top spot in the event with two other players.
Cuthbertson said of his experience, the first of this kind for him in the Champions Tour group for players 50 years of age and over, "Someone like myself has no status, so you have to play the pre-qualifier. It's guys, ex-PGA guys, ex-club pros, ex-touring guys from other countries, and then some of your local low handicappers. It's kind of like fantasy camp, I guess!"
Held at Valley Ridge in Calgary, Cuthbertson said he didn't put any pressure on trying to move on himself. "I think mostly because I had an idea of what I had to shoot to make it to the second qualifier. I really didn't look at who I was playing against. That really wasn't in my mind."
The Stony pro said he was there to move on, but just as much he was there to figure out what it takes to be successful at this level.
"Being my first year, I definitely looked at it as a learning experience. Go and see what it was all about. I played one Canadian Tour event in my career ….. and I failed miserably!" he joked. "It was one of those things where it was definitely a learning curve. I've played in PGA of Alberta events and PGA Canada events and definitely been comfortable with who I'm playing against. With this, I wanted the challenge to push myself a little bit."
As for Whitecotton, his pre-qualifier day ended on a more positive note. He moved on, he agreed, thanks to his experience on the Canadian Tour in the past. The Edmonton pro, who is the lead teaching instructor at The Quarry G&CC, has given himself a five-year window to make it into the Shaw Charity Classic, this being his second go-round. In 2022, he lost in a playoff in the pre-qualifier. "This time I got through the pre- at least, so we're making progress."
As for the difference between the two stages, it really came down to talent. "Absolutely," Whitecotton said of the challenge of teeing it up against former PGA TOUR players among others in the second stage. "The actual qualifier is a lot more stressful. You have to rely on your history, just preparing yourself mentally for the challenge, so I'm kind of lucky I have some good history that leads me through these stressful times."
About the Qualifier, Whitecotton noted, "I actually had a really good chance (to advance). I was 3-under through six but then made a couple of bad swings that cost me. I was 2-under after 16," which would have put him in a playoff spot, but with no live scoring he didn't know where he stood. He stated, "I took a chance on 17 and got a bogey. That kind of cost me there," leaving him behind the trio of qualifiers including Jeff Gove and Ted Purdy, both listed as PGA TOUR members and Hyeong Geon Kim who topped the field by three shots. White cotton ended up tied for 11th overall.
Now with three years left to meet his goal, Whitecotton will count on his past experiences and forge ahead next year looking for that elusive spot in the PGA Champions Tour event in Calgary.
As for what's ahead for Cuthbertson he stated, "The biggest thing personally is watching the guys that are competing in the event and they did play well. They've played 60 to 100 rounds of golf this year. That was my 20th, so it's one of those things that if I'm going to be serious and give myself the best chance, I have to make more of a commitment to make sure I put in more effort in my own game. "I hit 15 of 18 greens in the round, but I made four bad bogies. One 3-putt and two others were from five yards off the front of the green. That just comes from not playing enough golf. Having your game as sharp as it needs to be if you're going to be legitimate in trying to qualify."
So for both Alberta pros, it's definitely a case of "Wait 'til next year!"