Sirocco Golf Club Has An Ever-Changing Feel
Details

Category: Inside Golf
Published: 2023-08-16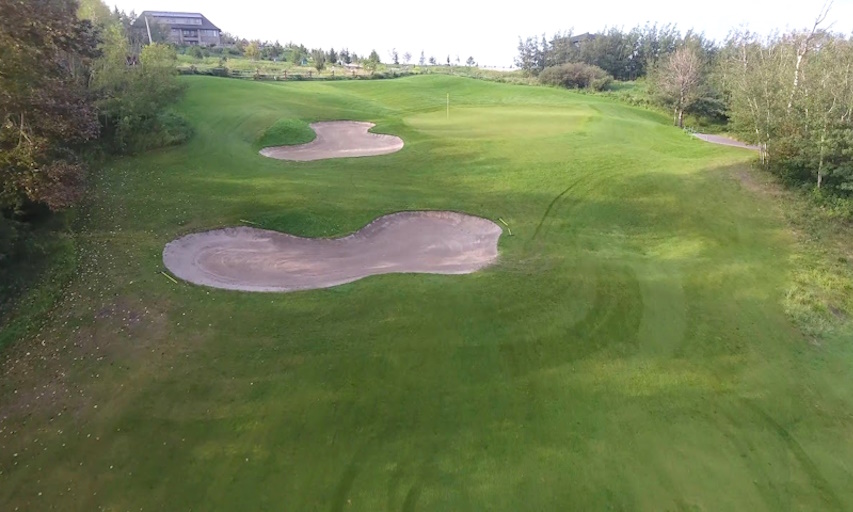 By Gord Montgomery, Senior Writer, Inside Golf
At the Sirocco Golf Club in Calgary, what you see isn't always what you're going to get. A phenomenon known locally as the Sirocco Swirl means you could well be playing a different course today than when you teed it up here yesterday.
Founded in 2005, Sirocco is a links-style course that plays to over 7,100 yards from the back tees. Those yardages do shorten up dropping down to 6,722, then to just over 6,000 yards, and finally 5,269 yards off the front tees. There are also several sets of combo tees. Designed by Bill Robinson, this track meanders along the Pine Creek Valley area making for eye-pleasing scenery and holes.
Speaking to how his course plays and what lies in wait for those with tee times, Head Professional Craig Gibson noted, "The golf course is always perfect," referring to the course's website that states: "...offers unique challenges and unparalleled beauty. Each hole at Sirocco has individual character, presenting a comprehensive challenge to golfers of all abilities."
The pro went on to add that some minor changes have taken place over the past while, perhaps opening up better scoring opportunities for players.
"We filled in a couple of bunkers that didn't really need to be there. We redid most of the (other) bunkers to make, so they're a lot more consistent and playable. We've done other minor changes like taking out some bush here and there …. just making it more playable. We haven't done anything really substantial. We've just improved on what we had."
And what they have is dramatic and ever-changing thanks to the winds that blow through this area of Calgary. That's where the wind here really comes into play, noted Gibson.
"We have what we call the Sirocco Swirl on holes four, five, six, and seven. The wind is blowing in a different direction every time you tee it up there. No two days are the same out here!"
Other than those holes, another stretch of holes at the Sirocco Golf Club can make and break a round quickly. Asked about where that awaits players, the pro was quick to point to a specific area on the home stretch of this layout. Those holes come after you've hopefully put some good numbers on your scorecard prior to arriving at this point of your round.
"I would say that the front nine is more gettable than the back," he explained. "There are birdie opportunities on the front. But then it's a tough finish starting on the fifteenth tee," thanks to penalty areas and the fact those holes often play into the wind. "Three of the four holes play into the predominant wind. It's a pretty beautiful finish but a tough finish.
"From one to fourteen, you can breathe, but then you kind of have to hold your breath a little bit!" as you finish your round on this course that has, in the past, made it onto Score Golf's Top 15 Alberta Public Courses as both a place to play and for course conditions.
In order to get ready to undertake this continually changing challenge, the Sirocco Golf Club has a great practice area featuring an oversized grass driving range tee, a sheltered hitting area, a short game area, and two putting greens.
If you're curious as to the name Sirocco, the Merriam-Webster dictionary defines it as "a hot or warm wind of cyclonic origin from an arid or heated region," which plays right into one of the main characteristics of this great layout.