Mill Woods GC, An Unexpected Pleasure To Play
Details

Category: Inside Golf
Published: 2023-08-12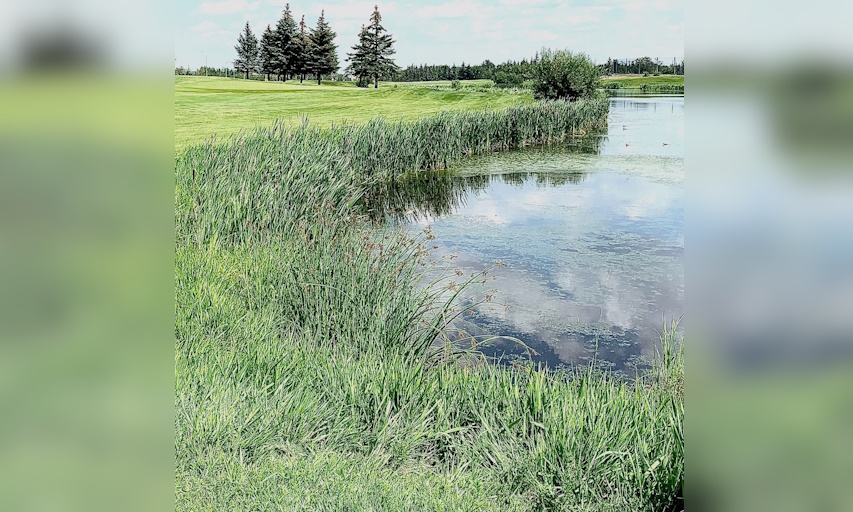 By Gord Montgomery, Senior Writer, Inside Golf
EDMONTON, Alberta — Golf is full of unexpected but happy surprises. Your off-line drive hits a tree and bounds back into the middle of the fairway; your approach shot is hit fat but lands on a sprinkler head and ends up on the green, leaving you a makable birdie putt; and you tee it up on a course you don't know much about and find it to be one of those pleasant surprises.
That last descriptor fits the Mill Woods Golf Course in south Edmonton to a tee. The first nine holes are on a quite level terrain, but when you make the turn, the landscape changes giving you a number of uphill challenges waiting for your best effort. There are trees and sprinkler heads out there to lend you an occasional helping hand.
This 18-hole layout has an interesting history as it was originally to be operated by the City of Edmonton in conjunction with the growth of the Mill Woods area. Financial circumstances dictated that idea to be trashed and as such, a community association took over the operation in 1989. From there, this course has thrived.
Speaking to what lays in front of the newbie at his track or even those who have played here dozens of times, Director of Golf James Whitton noted that while the layout may look placid, it's anything but especially when you pull out the flat stick.
"Mill Woods is very playable. It really covers all skill levels really well," he began before describing what a player has to bear in mind when taking on this course. It has three tee boxes playing at distances of 6,778; 6,334; and 5,852 yards. "Our biggest defence is our greens. We like them fast and if you're putting well, you'll probably score well. If you're not and leaving yourself in tough spots, you're going to know it!"
The pro continued by pointing out you want to leave your approach shots below the hole on the rather small greens. "There are subtle breaks. You really have to watch where you are; if you're above the hole, it's dangerous. It's the subtle breaks that you really have to watch out for. You do have to watch the grain a little bit in certain spots. You can play here a long, long time and Mill Woods can still surprise you!"
The greens here are in great condition with those downhill putts akin to rolling a marble across a sheet of glass and hoping it stops somewhere on that surface. The fairways at Mill Woods GC are wide and carpet-smooth, making for perfect lies for approach shots. While the rough is thick here, it's not too penal if your ball is struck properly, so missing the short grass isn't the worst thing.
There isn't a great deal of water at Mill Woods GC and some of the bunkers are being eliminated and replaced with some strategic mounding, Whitton noted. "It's very aesthetically pleasing to look at replacing those bunkers with mounding. There are still a fair amount of bunkers but if you're playing target golf and hitting quality shots, you'll be OK around here."
What can add to the challenge here are some of the par-4 holes that are relatively long, including five that are very close to or over 400 yards off the middle white tee markers. There is a par-3 on the back nine that measures out at 204 yards, so you best make sure your big stick is working well here. That's not much of a downside to a course which proved to be a wonderful surprise. What was also a nice surprise is the pace of play at this busy course. Regulars say a round takes just over four hours, if not quicker.
One really strong factor about this facility is that if you're into warming up prior to playing, the Mill Woods Golf Course is the perfect fit for that. They offer a 30-stall driving range, a practice chipping area, and a slick putting green with some of those subtle breaks to get you prepared for what lies in wait. There are teaching pros on staff if your game really needs help.
In the discussion about this facility, Whitton finished by saying, "It's a friendly atmosphere here. It's meant to be fun. It's wonderful mojo here and you take that feeling with you when you go out onto the golf course. It's green and pristine. It's addictive!" much like good surprises, on a golf course or anywhere for that matter, tends to be.