New Nine Holes At Trestle Creek Coming, But Will Be A While
Details

Category: Inside Golf
Published: 2023-06-19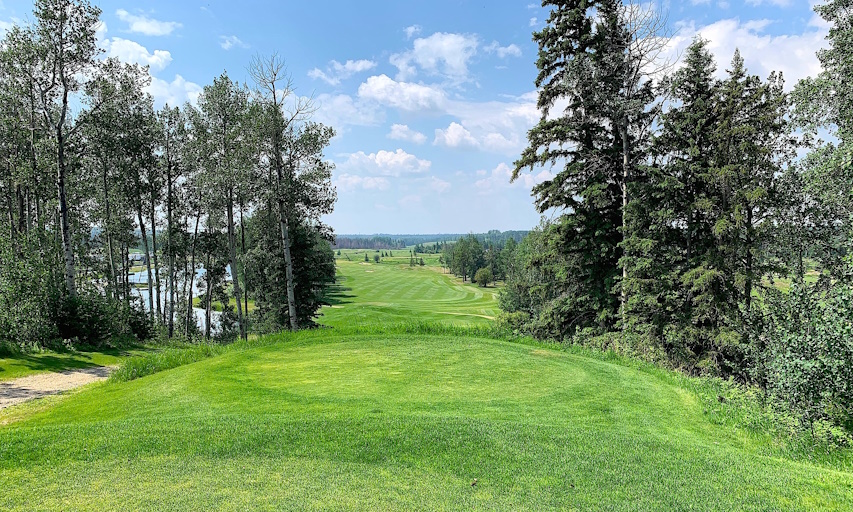 By Gord Montgomery, Inside Golf
PARKLAND COUNTY, Alberta — It will be a bit longer before the delivery of the new nine holes at the Trestle Creek Golf Resort.
Head professional Art New explained what's taking place with the expansion of the 18-hole facility to 27 holes. Three holes have been finished and another has been cut in. As for the other five, they're drawn up and further work is ready to begin soon. The pro noted that no official timeline has been set, so patience is the keyword on this expansion.
Asked if the three finished holes on what's to be called the Magnolia Hills Nine could be used as a warm-up or practice loop, New said that likely won't happen. Due to homes in that area and roadways, the trek between those holes is too long to make that idea feasible.
As to one of the supposed issues that may crop up on the opening hole of the new nine which borders the water park/zip line area and the joyful noise of users that could carry onto the course, New suggested that shouldn't be much of a problem. There is mounding and a grove of trees that will block some of the sounds, he said. The most profound set of tee boxes is far enough back from that recreational area that noise shouldn't come into play.
As for the original 18 here, they are in wonderful condition but surprisingly, they aren't terribly busy during the week, at least at present. That is a little unexpected given the challenge this beauty presents, said the pro.
"I hadn't played here for a few years and forgot how good it is," New commented. "Some people think we burned up in the fires," that threatened, but never encroached, on this rural property. "Some people don't even know we exist," he added.
In an effort to boost traffic, Trestle Creek will be holding a "Gretzky Day," sometime in July. For $99 per player, you receive a green fee, a shared cart, and a dozen Pro V1 golf balls (which I could go through quite easily on this course!). The regular green fee here is $79, which doesn't include the golf balls but is still a great deal.
Trestle will play host to a qualifying round for the RBC Scramble that anyone can enter. It will take place on July 28, 2023, at 1 p.m. The entry fee is $65 per player on a four-person team which includes a shared cart and a $10 food voucher.
Tee times are available a week in advance at this great golf course. A 45-minute drive or so from the west end of Edmonton and well worth that time. For bookings, call the pro shop at 780-727-4575.