Whitecourt G&CC A Wonderful Rural Golf Experience
Details

Category: Inside Golf
Published: 2023-06-12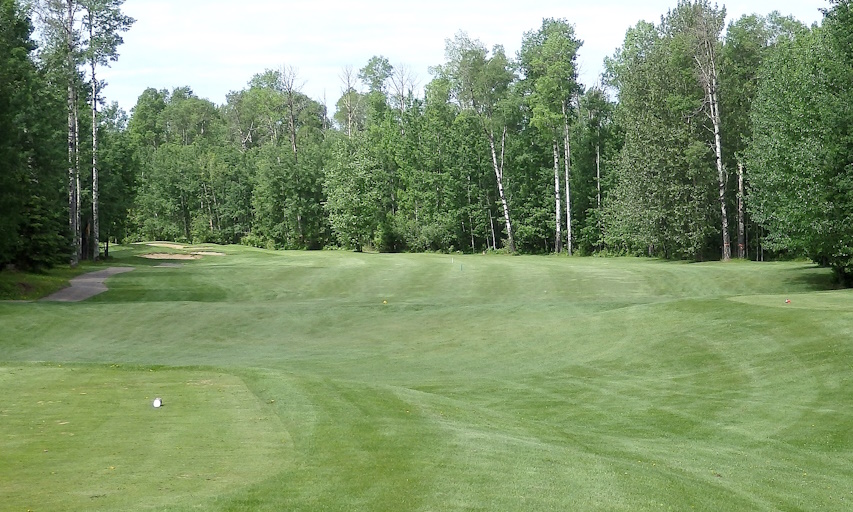 By Gord Montgomery, Inside Golf
WHITECOURT, Alberta — A word of advice from a golf guy — if you haven't been to the Whitecourt Golf & Country Club for a while, get there as quickly as you can. If you have teed it up at this wonderful layout recently, get back as quickly as you can.
Andy Neilsen, the CPGA Head Professional/General Manager at this rural layout noted that while people have the perception of the course is too far away to bother with, nothing could be further from the truth. A day trip here is just the thing to let you sample an excellent course. Originally built in the 1960s and then redesigned by renowned Canadian golf architect Les Furber in the 1990s is truly a jewel that begs to be played.
"People tend to think that once you're outside that half-hour bubble from Edmonton, it's too far to drive," the pro noted about this short journey that's well worth it. "I drive an hour and 20 every day to get here (to work) and it's the easiest drive in the world. You hit one set of lights in Mayerthorpe and on a four-lane highway with a speed limit of 110 km/h, it's easy sailing. Getting here is fairly easy from Edmonton. There are lots of guys from Edmonton that play out here once, twice a week."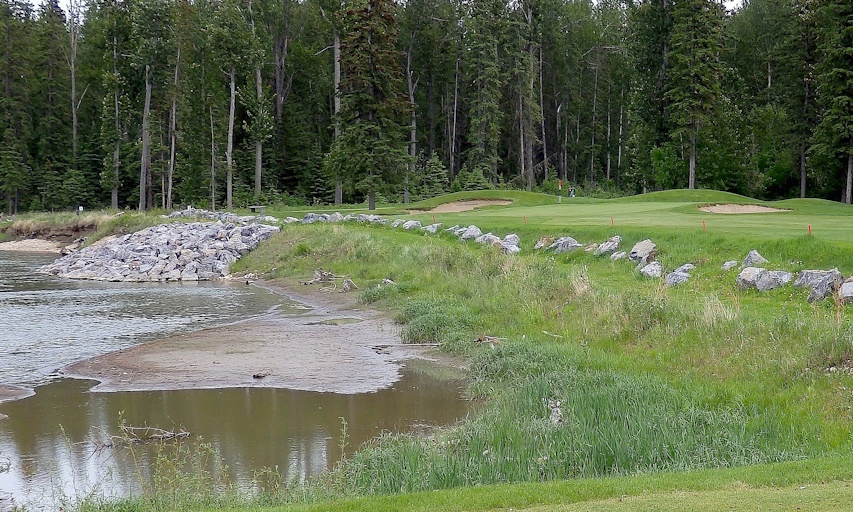 While There Aren't Many Water Hazards On This Course, This One On The Par-3, 165-Yard 4th Hole Can Catch A Mishit Shot. (Photo By Gord Montgomery)
Take heed of this: Once you step onto the first tee, things may look a bit intimidating but don't let that first impression get into your head.
"The front nine is intimidating right out of the gate the first time you play here because it looks so tight," Neilsen agreed. "But once you've played here a couple of times, people are shaving a couple of three strokes off the score. They realize that it's more open than it looks. It's not super tight. It's short enough that with all the technology now, it's not the length that's challenging here."
The major key to succeeding on this playground is to think your way around. A great idea is as simple as aiming at the 150-yard markers on every hole. That assignment, if properly carried out, leaves you in good shape for your approach shots to some large greens.
Off the blue tees, Whitecourt G&CC tops out at around 6,300 yards and, moving up a block or two, the distance diminishes to 5,768 and 5,400 yards. There are also junior tees set up here to help young players get a feel for the game without facing overwhelming distances. The key out here is about placement off the tee by playing to the larger landing areas in the fairways which opens up the greens and gives you the opportunity to score well. There are a multitude of dog-leg right holes on the course with a few that turn left as well. Strategy is a huge key here; yes you can try to cut corners but the penalty for a missed shot is steep.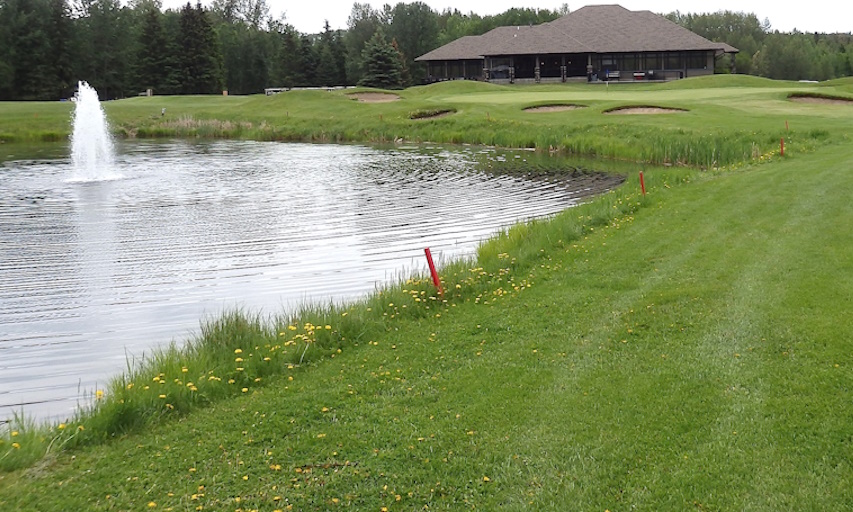 The Clubhouse At The Whitecourt G&CC Offers A Great Place To Rehash Your Round In Comfort & A Fully Stocked Pro Shop. (Photo By Gord Montgomery)
As for the value of making this trip, Neilsen noted that through online tee time sites such as Play Golf Alberta, you can find great deals on green fees.
"It's the best value and tee time availability is very good," he emphasized. "This course is in the best shape it's been in for a long time. You don't see houses, you don't see anything." Other than the challenges that lay in front of you, you're surrounded by quiet with only the occasional bird call and a wandering deer or two to distract you. "It's a rural golf course that is close to the city. It's awesome out there!"
If you think the drive is too far, consider staying overnight at a local hotel or campground and pair Whitecourt's layout with Barrhead and/or Westlock, or all three, which offer outstanding rural golf courses just a few minutes outside of Edmonton.