Some Hope Edmonton Golf Show Will Return In The Future
Details

Category: Inside Golf
Published: 2023-03-14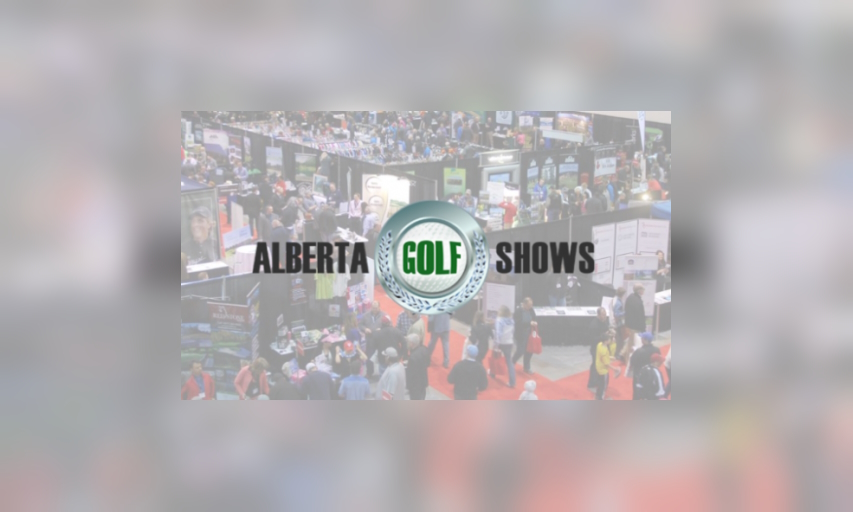 By Gord Montgomery, Inside Golf 
EDMONTON, Alberta — The decision to cancel the 2023 PGA of Alberta Golf Show in Edmonton didn't come without a lot of deliberation and, likely, hair-pulling. The event was slated to run for the first time in four years, after the pandemic shutdown, but instead was shelved because of an apparent absence of interest from golf courses and distributors.
In speaking to the cancellation, the show's Promotions and Communications Chair Chris Schatzmann, head professional at the Stewart Creek G&CC, suggested there were a few reasons support for the show by vendors didn't materialize this year.
One of the big reasons seems to be that given the boom in the industry, thanks largely to the pandemic where golf was the only sport to play (for a while at least), courses have seen their tee sheets full day after day.
"Whether it was private clubs that had participated in the past or public courses, they're saying 'Our tee sheets are full. We're at capacity and have been for a number of years,'" Schatzmann related in a phone interview. "So what they're saying as of right now is, 'I don't have anything to sell,'" and thus they don't see a need to spend the time, or the money, to set up a booth.
Asked if perhaps this wasn't a bit short-sighted on the part of exhibitors, Schatzmann hesitantly agreed that this sort of decision may be costly down the line. But for now, he noted, clubs seem content with where things stand.
"It's not to say they're not looking forward hopefully, but as of right now, they don't have anything to sell. From my perspective (as chairman of the Edmonton and Calgary shows and a show supporter through his club), it's 'Yeah, that might be the case right now but certainly, for long-term sustainability, you want to get your brand out there. That's why we buy a space.
"But at the same time," he continued, "it's a lot of things. Guys are short-staffed. They're busy in the winter with simulators. They're looking at the resources they have and taking guys away for three days (for set-up and the show itself). I think it's a combination of things, for sure."
The idea behind the show(s) of course is to drive traffic through the doors to experience different venues and courses the buying public may not have discovered in the past. Plus, for the consumer, there are always plenty of great deals at the show(s), making this a win-win situation.
"One hundred percent," Schatzmann agreed on that end. "This year, the Calgary show will be fantastic. The support in Calgary and the area, and what is maybe lacking in Edmonton, is traction for maybe some of the peripheral golf courses and facilities that aren't regional as far as participating in the past. That brings the numbers down."
And due to a crucial shortage of not only out-of-area properties not taking part but local courses not buying in this year, that was enough reason to cancel the Edmonton show outright. The reasoning behind that decision, said Schatzmann, is how such an event with few vendors would reflect upon the hosts of the show.
"The PGA of Alberta puts the product out there and we want to make sure we're running it first-class. You've got to provide value to the consumer so for Calgary, that continues in what's offered to people and the number of exhibitors." Unfortunately, at least for 2023, that wasn't so in Edmonton.
Asked if there was any way in which the Edmonton show could be revived prior to the 2024 golf season, the chairman suggested the association would look seriously at that issue in order to hopefully find a solution. One answer, of course, would be to get courses from outside the greater Edmonton region to participate much like what happens in Calgary with their event, which this year includes facilities from B.C., Montana, and Utah besides Alberta.
"It depends on what your business model is," said Shatzmann about attracting those far-flung places further north. "We (Stewart Creek) have a certain amount of business that comes from Edmonton but that will be something for the PGA of Alberta to figure out going forward."
That, of course, won't happen this year with the show biting the dust over a month before it was slated to run. There is hope though that the event will again be teed up next year.
"In some ways, because we haven't had a show in Edmonton since 2019, when you restart it, you want to restart it and have it be a success. It's going to take the PGA to figure out how to get some exhibitors back. That's a big question mark on how to do that."
And as he said, when tee sheets aren't full on a regular basis, then you have a product to sell to the public. Schatzmann feels the Edmonton show could well resurface next year, but work needs to be done.
"I think it will come in some iteration. I don't know if it will continue as it currently functions, but I think there has to be some sort of exposé in the springtime to kick off the golf season. That is in everyone's interest, for sure, but that's up to the PGA of Alberta."
So for this year at least, there won't be a golf show in Edmonton. But the Calgary show, set to run March 18 and 19 at the BMO Centre in Hall D, is definitely on so if you live in the capital city area, you best hop in a vehicle and head south because that's the only golf show you're going to get this year in Alberta.
For more on the Calgary Golf Show, go to albertagolfshows.com.