PGA of Alberta Golf Show Set To Go In Calgary
Details

Category: Inside Golf
Published: 2023-03-03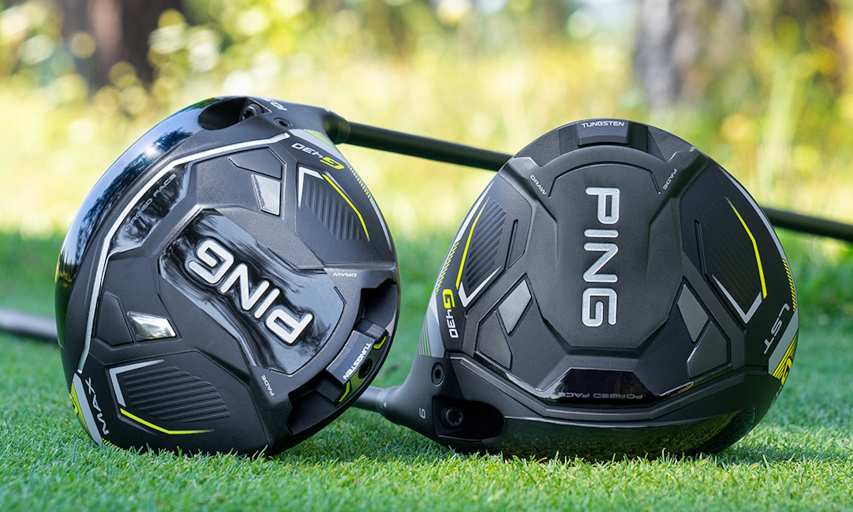 By Gord Montgomery, Inside Golf
When you come right down to it, the PGA of Alberta Golf Show, which runs in Calgary on March 17 and 18 in Hall D at the BMO Centre, is a win-win deal for both golf vendors and consumers. After all, for those with products/services to promote or those seeking great golf deals on green fees, information on new places to play, or grabbing some new equipment in the Clearance Centre, there's nothing better than an event like this to get the ball rolling.
Exposure A Key To Exhibitors
One of the annual courses at the Calgary show is the Golden Golf Club, located just west of Calgary on a newly widened highway in B.C. Manager Graeme Kreiner explained that the show serves a dual purpose for his club — making golfers aware of what they have to offer at this beautiful mountain course and for the course, bringing those green fee-paying people to this property.
"For our side, obviously a lot of people know where Golden is, and they may be golfers, but they've always just driven through the town. They're not maybe aware of the great golf course that we have. The Golf Show does a couple of good things. One is we can introduce ourselves to new people who may not be aware of what we have and once they get out here they become clients, basically. And, we also get to see a lot of our regulars."
The second part of the equation is a huge benefit to the players that may decide to tee it up in Golden. The club offers a variety of specials with at least three, in particular, being highlighted during the weekend, which Kreiner was happy to share.
"We have our Alberta Days, Monday and Tuesday, at a reduced rate of $69.95 which includes 18 holes, a cart, and taxes. Then we have our FootJoy Wednesday deal that is $169.95, which is 18 holes, half a cart, and a pair of FootJoy shoes. Those retailed for $270 last year. And our golf ball deal on Thursday afternoon that's $99.95 for 18 holes, half a cart, and a dozen ProV1s."
While those great deals are likely enough to engage the public's desire for saving some golf cash, Kreiner noted that his staff doesn't just sit back and wait for customers to come to them. Rather, they engage people with the intent of introducing them to one great golf course and some great golf deals. "It's nice to talk to people about those deals, but often you get a blank look coming back, where they don't believe you," but yes, any or all of those deals are yours to be snapped up, if you so desire.
PING Offers A Different Driving Range Set-Up
Anyone who has attended an Alberta Golf Show knows that the driving range is always a popular spot for golfers to try out the newest gear from a wide-ranging selection of vendors. This year though, one of the usual equipment distributors has stepped outside the indoor tee box to go in a unique direction.
PING Canada will have a specific area, away from the main range, explained Colin Gillard, the Sales Rep for Northern Alberta. There anyone interested in swinging that brand of the stick can get an hour's worth of time in a club fitting session.
While Gillard wasn't sure how many people have attended the PING range booth at the previous shows, he knows the idea of an indoor range is popular. But, at the same time, a consumer doesn't really get a true feel for the club they're swinging because there's always someone else right behind them anxiously waiting to whale away.
"Obviously the Golf Shows allow us to get in front of consumers to talk about features and benefits of our new products," including the G430 this time around. "This year we're changing things up in how we attend the show. Everything will be on an appointment basis," in order to guarantee a time to be properly fit. "That allows us to do what our company does, what our company was founded on. We feel we get bigger benefits from these fitting events more so than a place where people just take the line," at the various booths, explained Gillard.
What helps set this idea apart is that TrackMan will be used to measure all the components of a swing, which is not done at the typical group range set-up. While the distance is still restricted to how far a ball can fly, the measuring system will portray all the info one needs to see how well that new club is performing in their hands. "You'll get an idea of the curvature of that shot."
The benefits go both ways in this situation, said Gillard. "The consumer will walk away with a fitting recommendation and whether they're a member at a golf club, or a course that has access to PING, they'll be able to get the process going (in ordering new gear) rather than waiting until May or June. And of course, the distributor benefits because consumers leave seriously considering dipping into their wallet for that particular brand of club.
While you can be fully fitted for woods and irons through your session, you won't be able to buy the G430 line of clubs at the booth. That, the rep said, has to be done through a retailer which actually means this situation is a win-win-win.
To book a time for a fitting, go to pgaofalberta.com, click on the Calgary Golf Show link, scroll down to Calgary Exhibitors, and then click on the PING site to register. Tickets for the show can be purchased online for $11.49 to $12.52 or are available at the door. The Prize Patrol will be making their way around the event handing out things such as green fee packages, equipment, and golf vacations. As well there are a number of skill competitions running throughout both days.
Edmonton Show Cancelled
After a poor response from exhibitors in response to the proposed show in Edmonton on April 1-2, that event has been cancelled.
On the PGA of Alberta website, show chairman Chris Schatzmann wrote, "Throughout the last four months, the Edmonton Golf Show committee, the Promotions and Communications committee and PGA of Alberta Administration have exhausted all existing avenues to promote exhibitor attendance to the 2023 Edmonton Golf Show. With exhibitor levels well below what the show traditionally maintained, the PGA of Alberta will be unable to execute an Edmonton Golf Show that would provide adequate value to the consumers attending the show. In addition, we do not believe the presentation of the show would align with the high standards of the PGA of Alberta and our associated partners. Following consultation with the PGA office and the board executive, and with consideration of brand impact, the decision has been made to officially cancel the Edmonton Golf Show. A discussion and review of future plans for the Edmonton Golf Show will be undertaken by the Association."
The Calgary show's hours are from 9 a.m. to 5 p.m. on Saturday, March 18 and from 10 a.m. until 4 p.m. on March 19.