Edmonton's VIP Golf Show Ready To Tee It Up For Another Year
Details

Category: Inside Golf
Published: 2023-02-14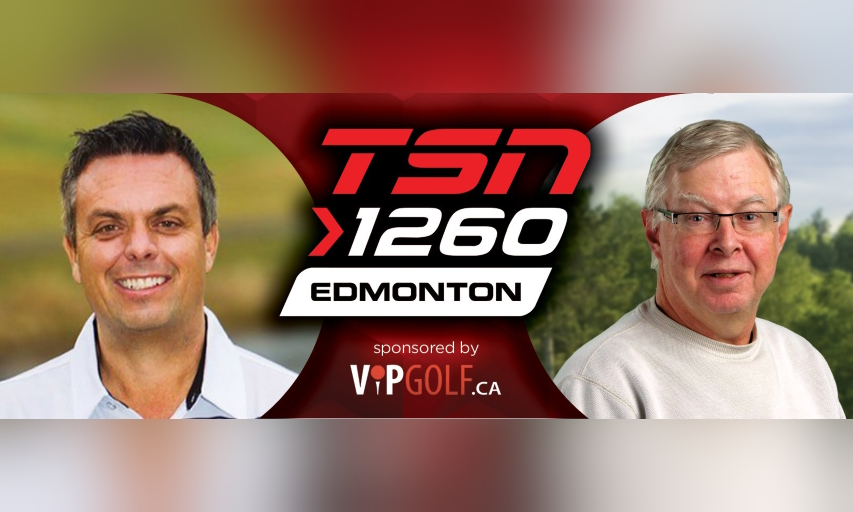 By Gord Montgomery, Inside Golf
EDMONTON, Alberta — The one thing golfers like more than playing the game is talking about the game. That's being proven week after week during the season on Edmonton radio.
The TSN 1260 VIP Golf Show is now headed into its fifth year and rightfully so as it holds the No.1 spot for listeners in its time slot. And to think this broadcast, which now stretches over 90 minutes, almost never got off the first tee.
Murray McCourt, who along with Curtis Stock hosts the weekly chatfest, explained when this idea was first broached three years prior to its inception, he turned it down. "They approached me and wanted a golf show on TSN (Edmonton radio). What they were looking for out of it and what I thought, my expectation, were two different things so it didn't work out then. They approached me again and I knew what they'd be expecting and felt that at that time in my life, it made a lot of sense. I wanted to promote golf in Edmonton in a unique way." Needless to say, that idea took flight and hasn't stopped gaining momentum.
"I was hoping it'd become permanent. I love doing this! I'm so passionate about it and really appreciate the opportunity to promote golf through the show ... and I'd like to do it forever!" McCourt emphasized.
McCourt, who is the GM and part owner of The Ranch Golf & Country Club in Edmonton, and Stock, a longtime sports journalist in the city, partner well together bringing news to their listeners about the area's golfing locales, of which there are plenty. Included in the shows are interviews with local pros, superintendents, and others associated with the game in a variety of ways. The show's success and its longevity are due to the fact that its subject matter is something that every golfer who tunes in can relate to.
"There are a few factors," McCourt noted about the show's success. "We are the only golf show on the radio in the Edmonton area. We have a huge focus on Edmonton golf, promoting local golf courses and local golf professionals. We have people talking about golf fitness, golf nutrition, instruction, [and] junior golf. We talk a lot about different tournaments and events that are happening around here and provincially. But the main focus is on Edmonton golf."
As for their reach and their ratings, which is something that anyone in the broadcast or print media is always concerned about, McCourt noted that he and Stock have done what they'd hoped to do — and likely exceeded those expectations.
"Well, it seems to be getting more and more popular every year. From engagement on the show, text messages coming in, to people who I bump into on the street... in terms of the actual rating, I just recently got information from Bell Media that our show is the most popular radio show in Edmonton in its Sunday morning time slot."
Asked about expansion and if there were plans to take the coverage to a wider-ranging area across the province, McCourt said there are no such plans in place. At least for now.
"We are on TSN 1260 for now and I think that's where it will stay. I've had some thoughts of what it might look like down the road, but we'll see where it goes."
And for now, it's certainly going in the right direction as their listenership continues to grow in a city that is golf crazy.