Carlsbad, California, Is Cool
Details

Category: Inside Golf
Published: 2023-01-15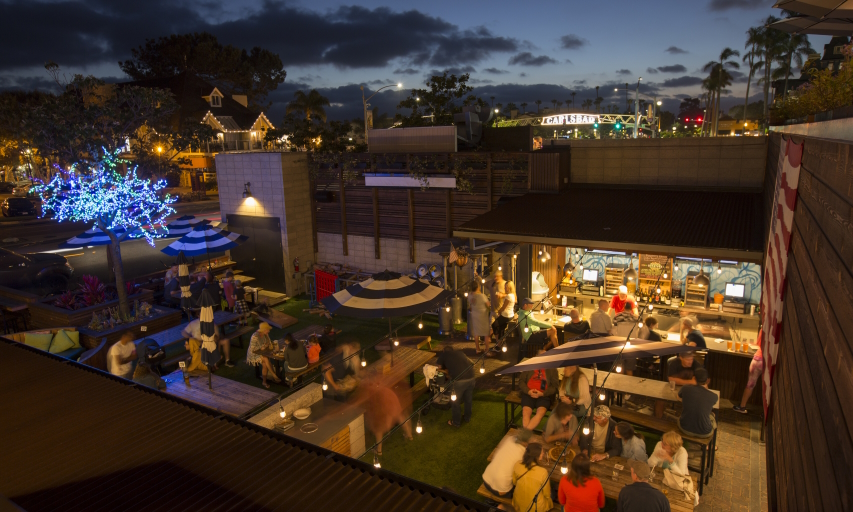 By Dr. Barry Lotz, Inside Golf
About 25 minutes north of downtown San Diego, off the I-5 Freeway, lies one of the "coolest" beach town cities in San Diego County.
Easily accessible via train, plane, and car, Carlsbad, is an upscale suburb of greater San Diego. So much of Carlsbad has been updated and continues to offer great hotels, beaches, restaurants, and golf courses. And there is LEGOLAND and beautiful flower fields (during the season).
As for golf, three golf courses — Aviara, La Costa, and The Crossings — will meet any golfer's needs and they are all within a couple of miles of each other. One thing is for sure: whether you are on the golf course itself or visit many of the great restaurants in Carlsbad, you will not be disappointed.
One of Carlsbad's USPs (Unique Selling Proposition) is that regardless of what season you visit, warm sunshine during your rounds is awaiting you.
Carlsbad is to golfers what Nashville is to country music — it's the home to Callaway, Honma, Guerin Rife — Evnroll putters, Titleist, Cobra/Puma Golf, adidas Golf, Fujikura Composites, Full Swing Golf,  SKLZ, Vessel Golf Bags, TaylorMade, and Aldila.
For families, Carlsbad has LEGOLAND, Carlsbad Premium Outlet, the Flower Fields at Carlsbad Ranch which opens in March, and the Carlsbad Aquafarm, but most importantly, the call of the beach and well-priced accommodations are the key ingredients.
For golfers, the 3 Carlsbad golf courses, are each very different: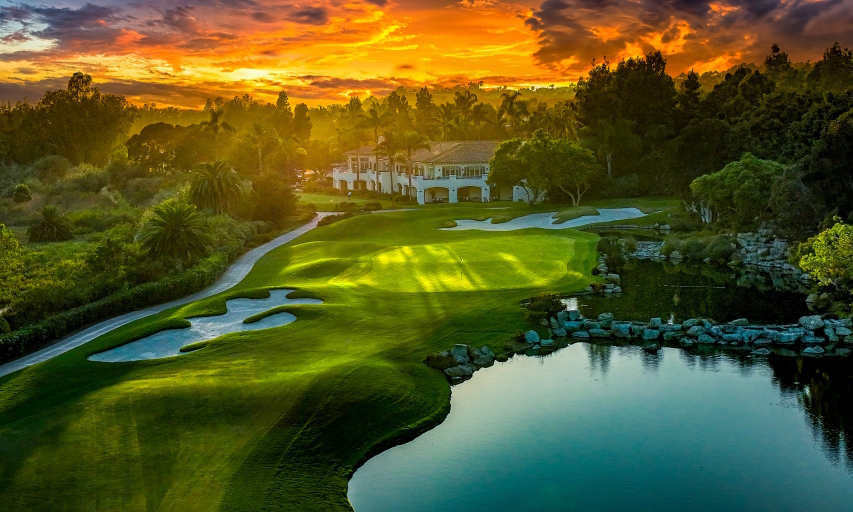 Aviara Golf Club. This 31-year-old, 7,007-yard Arnold Palmer design just recently underwent a six-month-long renovation. What a difference this has made to what has to be one of San Diego's finest golf courses. Another major factor in Aviara's success is their Director of Golf Renny Brown who I have known for years. He epitomizes everything desirable in a golf director as evidenced by his longevity at the facility. Equally as important at Aviara is the world-renowned Kip Putterbaugh's Golf Academy, and in my opinion, after attending this academy, it is worth a visit during your stay.
Being a resort course, adequate tees are available to ensure first-timers shoot decent scores. The course's aesthetics are marvelous, the course plays fast, and is always well-conditioned. All the staff is extremely friendly and helpful ensuring a return visit. Rates vary between $215 and $250 per round.
With the Park Hyatt Aviara for accommodations, the Putterbaugh facility to improve your game, and the golf course itself, you have a "Bucket List" golf trip awaiting. Plus the food at the Park Hyatt Aviara, whether the Ponto Lago restaurant or the Ember & Rye, is outstanding.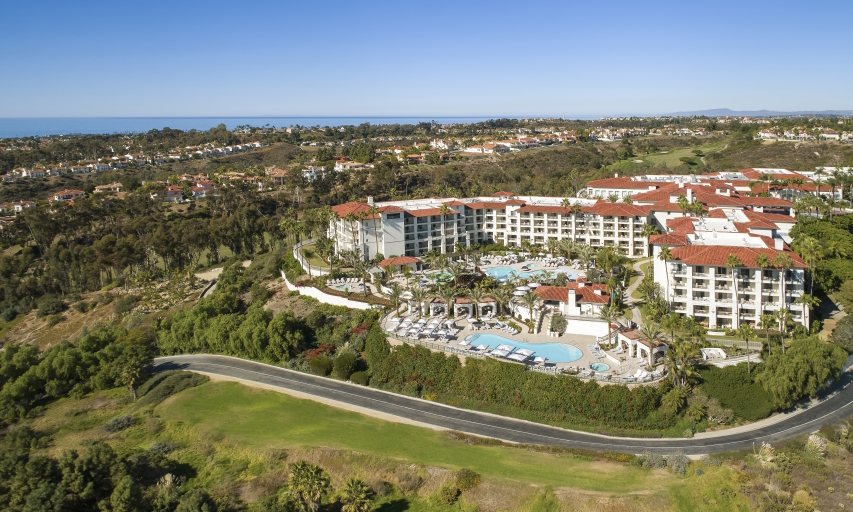 The Park Hyatt Aviara, an AAA Five-Diamond and Forbes Five-Star luxury resort offering world-class recreation and relaxation amid 200 lush acres of natural beauty overlooking the Batiquitos Lagoon, is minutes from LEGOLAND and the Pacific Coast sandy beaches. The hotel also overlooks Aviara's golf course and an Aviara Golf Club Package is available.
The hotel recently did a $50 million renovation and what a success it has turned out to be! You will love the rooms, especially the bathrooms, with lush robes, and the linens are par excellence.
Accommodations at the Cassara Carlsbad, a Hilton property, are extremely comfortable, with free parking and easy access to all of Carlsbad's places of interest. It is an ideal hotel for families and the views are magnificent. Shuttle service to The Crossings golf course is available. The hotel overlooks the Carlsbad Flower Fields, which is a sight to behold in the spring when they are in full bloom.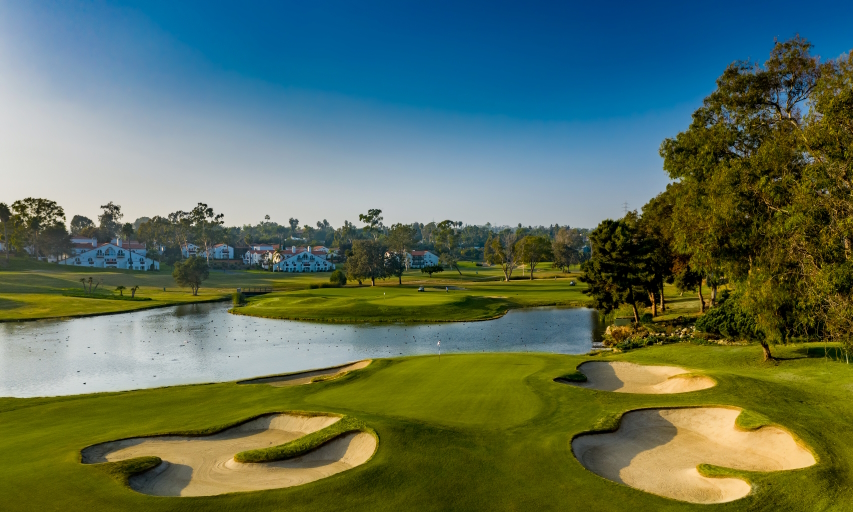 The 603-roomed 4.5-star Omni La Costa Resort & Spa, a Tuscan–style resort, is a long-time, world-renowned destination in the southeast part of Carlsbad.
Situated two miles from the ocean, the hotel is within a 15-minute drive of Carlsbad Premium Outlets and LEGOLAND California. This renowned resort is 5.5 mi (8.8 km) from Moonlight State Beach and 5.6 mi (9 km) from the Flower Fields of Carlsbad.
Featuring two courses, the Legends and the Champions, the La Costa Resort & Spa has long been associated with "big-time golf & tennis." The Champions is currently undergoing a year-long, major renovation by the acclaimed Olympics golf course designer Gil Hanse. In my opinion, the Legends is a more player-friendly layout that plays 6,996 yards from the tips.
The redesigned and renovated Legends course is an old parkland-style course that is great to walk. The course features spacious fairways, mature trees, gentle doglegs, and unique water features — driving accuracy is key. When it used to be a PGA TOUR stop, the Legend's back nine, combined with nine holes from the Champions, were used for the tournament.
The La Costa Resort & Spa has many activities on the property, is always "vibing," and the locals love the courses, and businesses patronize the resort for its meeting facilities, restaurants, golf, and tennis.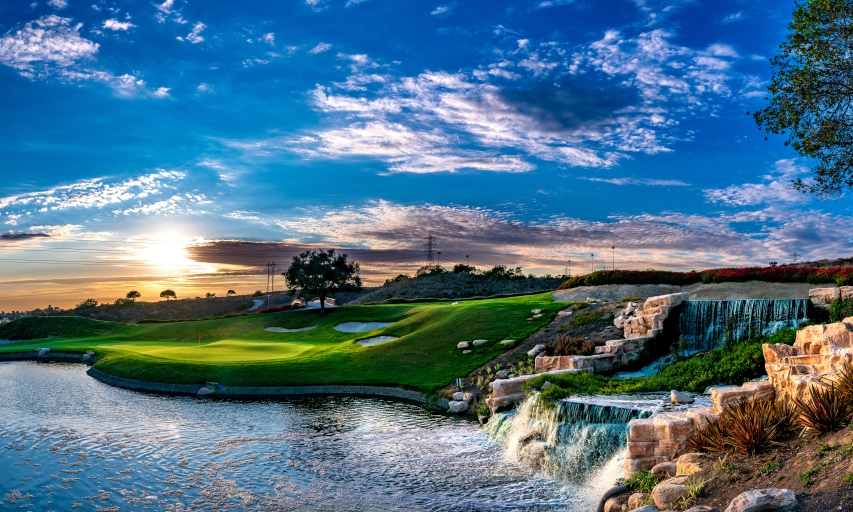 Roughly one mile inland from the Interstate 5 freeway lies The Crossings at Carlsbad. It is a 6,835-yard public layout that was rumored to be America's most expensive municipal course to ever be built at roughly $80 million. It is a "funky" layout, stemming from not only the cost itself but the demand placed on its' development by the California Commission to help define how the course could be designed on the land to avoid affecting wildlife.
I say funky layout because there's a 1.25-mile drive from the 11th green to the 12th tee! Add the huge elevation changes, interesting golf cart paths, impressive greens, and tee boxes, and you have the makings for a really fun course to play.
For an excellent lunch and drinks, The Canyons Restaurant, the clubhouse wraparound terrace, has a great panoramic view of the Pacific. FYI, LEGOLAND California sits conveniently adjacent to the course.
As for dining away from the golf courses, there are a plethora of marvelous restaurants in Carlsbad to experience.
For those who prefer more upscale dining try 264 Fresco in downtown Carlsbad and Ponto Lago at the Park Hyatt Aviara.
For less pricey options for families, consider both the Black Rail Kitchen and 7 Mile Kitchen — both in the south part of the city and very popular among the locals. As one would expect, there are the usual fast-food brand operations.
So if Southern California is in your future travel plans, to San Diego and its surrounds, definitely visit Carlsbad.
https://www.visitcarlsbad.com/hotels/
---
About the Writer
Barry Lotz, J.D., Ph.D. is the director of the Professional Golf Teachers Association of America. Visit www.facebook.com/PGTAA to see all the latest mental strategies, travel, and equipment reviews. Currently, he also works with between 10 to 12 PGA TOUR players on the mental side of golf.
He is a member of the Golf Writers Association of America and serves both as a consultant and mediator to the golf industry. He is also the author of numerous books, including "333 Best Web Sites for Golfers" and his previous book, "How to Build Business Relationships through Golf," updated for 2011, is still in the Top Ten Golf Business Book's best seller list. His latest book, "The Right Mind for Golf," is now in its 12th reprint and is available on Amazon and at the Torrey Pines golf course.
About Visit Carlsbad
Located just 25 minutes north of San Diego, Carlsbad is a luxury resort beach town in Southern California. The city, which offers the charm of a quaint European town, earned its name from a pioneer speculator named Karlovy Vary (Karlsbad) from the Czech Republic, who dug a local well in 1883 discovering mineral water believed to restore health attracting visitors from all over the world. The epitome of coastal, casual Southern California elegance, the destination features two-world class golf resort destinations, four championship golf courses, more than 5,000 rooms, as well as boundless ocean experiences along seven miles of golden coast.
The area, boasting America's finest year-round weather, offers unforgettable experiences in the sun and sand, at world-class spas and wellness retreats, vibrant flower fields, a bustling craft beer and culinary scene, unique destinations, such as LEGOLAND® California and SEA LIFE Aquarium, as well as a charming downtown village. The Carlsbad experience empowers travelers to embrace the Southern California lifestyle and leave feeling refreshed and rejuvenated. Visit the official website, VisitCarlsbad.com for complete destination information.
Media Contacts:
Kevin Frisch PR
Kevin Frisch
(989) 614-0241
This email address is being protected from spambots. You need JavaScript enabled to view it.
Carl Mickelson
(512) 797-2673
This email address is being protected from spambots. You need JavaScript enabled to view it.