2022 Holiday Gift Guide For Golfers (Part 2)
Details

Category: Inside Golf
Published: 2022-12-02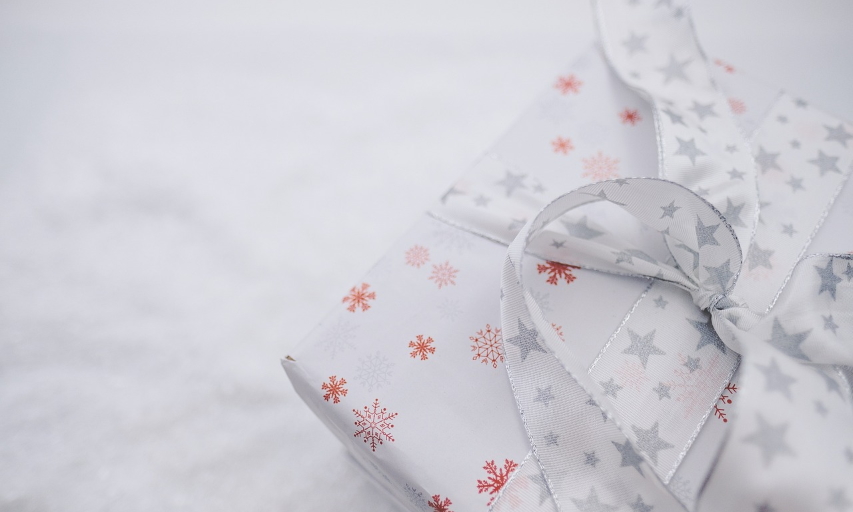 By Dr. Barry Lotz, Inside Golf
The holidays are here and these golf products are just what the doctor ordered to produce huge smiles.
---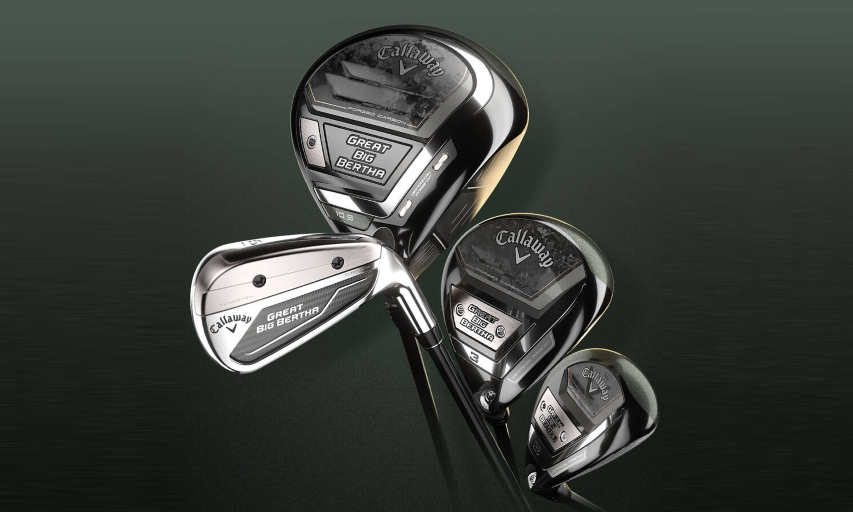 Callaway's Great Big Bertha Line
It's 2023 and the industry leader, Callaway Golf, is bringing their new Callaway's Great Big Bertha line to market.
First and foremost, these ultra-premium clubs are aesthetically magnificent as to their looks. Their performance is nullus secundus — second to none.
After drooling over the clubs appearance, our testing group got to work.
The driver includes the now famous Jailbreak Speed Frame which is an artificial intelligence-designed clubface. Additional features are the ultra-light graphite shaft, carbon crown and sole, and soft lightweight grip.
The club is 30g lighter than their outstanding and popular Rogue ST MAX Driver and is properly matched with best-in-class design features to promote increased distance with a draw bias, especially for moderate swing speed players.
Our group overall picked up 10-20 yards overall. Why? Because this lightweight driver, through its design, generates and maximizes carry, distance, great trajectory and lots of clubhead speed. They also very much liked seeing a weave pattern in the carbon portion of the soleplate, plus the roundish head design that is a green/grey color.
However, what caused a lot of excitement was the 3- wood. What a performer! It is an answer for those golfers who struggle with a driver but nail it with a #3 fairway wood.
The fairway woods feature a uniquely designed titanium face and body. Titanium provides significant weight and strength advantages over traditional steel fairway wood, leading to increased distance.
The A.I. designed titanium face cup and Jailbreak with Batwing Technology work together to enhance speed across the face. In addition, the Triaxial Carbon Crown and Forged Carbon Sole reposition weight to areas where it is most effectively used for increased forgiveness and launch.
I would strongly recommend that you try the driver and the fairway wood and see which works best for you. Put your ego and machismo aside!
Both the irons and the hybrids are also classy looking but more importantly, they produce remarkable consistency and excellent performance.
These irons are Callaway's first ultra-premium multi-piece, titanium design. Callaway has combined driver-like power with the precision of an iron. By combining their titanium face and body with up to 145g of tungsten, Callaway achieved and reached a new level of speed, forgiveness, and overall performance.
Our testing group loved the iron's clubhead shaping, which they felt collectively was confidence-inspiring. They liked the iron's face height, the offset, and the top line thickness and matte finish. They considered these irons to be more of a game-improvement set of irons but agreed better players may like them as well.
The hybrids are built from driver DNA, creating exceptional ball speed and forgiveness on a wide variety of shots. A titanium face and body save weight and increase MOI, while the A.I.-designed titanium face cup and Jailbreak with Batwing Technology enhance speed across the face.
These are not inexpensive clubs but as it has been said many times before, you only live once, so make the effort to put any of these clubs in your bag. You are sure to reap the benefits of Callaway's products.
Drivers sell for $699.99, fairway woods are $499.99 each, and hybrids are $449.99 each, while the irons sell for $449.99 each.
---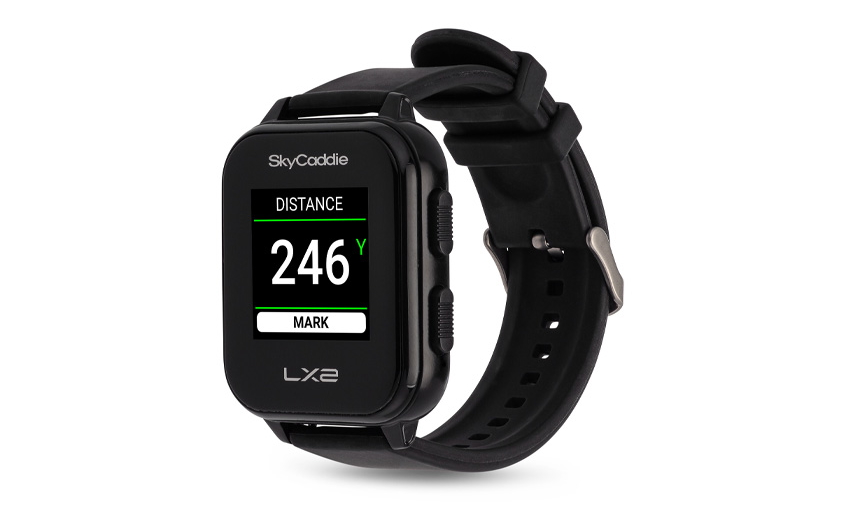 SkyGolf's SkyCaddie LX2 GPS Watch
$149.95
www.skygolf.com

What I like about this watch is the 1.28-inch responsive touch screen that you can actually see in sunlight.
Another great feature is that it weighs only 2 ounces, has a water-resistant casing, and auto-recognizes the hole it's on.
The high-capacity, rechargeable Li-Polymer battery lasts 2 rounds on a single charge.
SkyCaddie offers a 30-day Satisfaction Guarantee: If you do not save strokes or have more fun playing with your SkyCaddie, return it to the original place of purchase within 30 days for full credit or your money back. Proof of purchase may be required.
The watch's Intelligent Automation makes sure critical distance information is ready before you need it:
Auto-Course Selection finds and loads your golf course
Auto-Hole Advances displays next hole before you get there
Auto-Zoom provides best view of the hole as you move from tee to green
Auto-Distance updates yardage continuously from your location without aiming
Auto-Green Depth calculates distance to front, back and center of green from your angle of approach
Measures the distance you hit any shot and learns your club distances
Digital Scorecard and Stat Tracing records total score, total putts, round time, and more
Toggles between yards and meters for convenience
---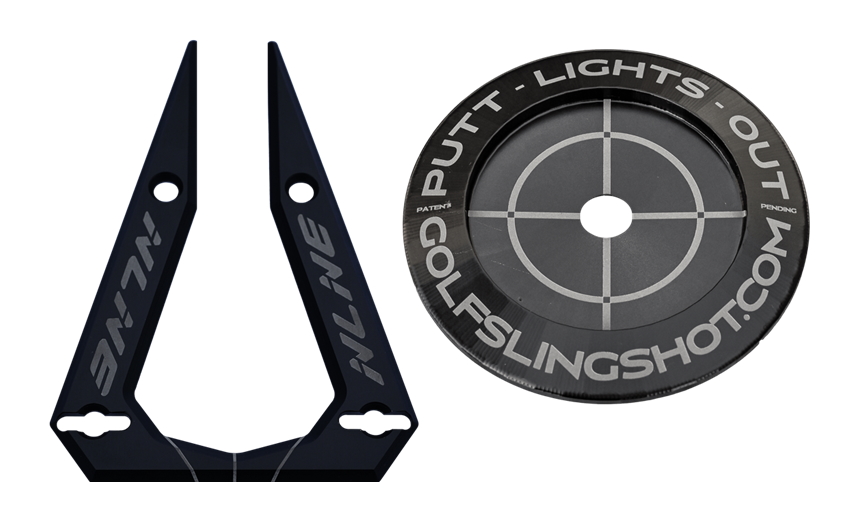 SlingShot Lights-Out Putting System
$159.00 for the iNLINE
$59.00 for Lights-Out
www.golfslingshot.com

One of the better putting training aids on the market. Tony Bush — owner, inventor, and sales maven — hardly sleeps, for sure… Aside from being obsessed with improving your putting specifically, he is a really "cool guy."
His new iNLiNE putting aid, combined with his already existing Lights-Out portable system, will definitely move you up the scale to become a very proficient putter.
The iNLiNE targeting and putting model WILL perfect your aim, putter face alignment, eye position (with the hatch marks that frame the ball), club path, and line — the main keys in putting. You just focus on distance control.
The elegant-looking unit is CNC milled from an aluminum billet, which is then hard anodized and laser etched. You can request the graphics of your choice which makes them great for corporate hand-outs or gifts. Bulk pricing is available.
The unit has both an adjustable putter gate and an adjustable width ball gate for players of all skill levels. The patent pending design enables you to place your putter and ball directly on the green for real playing conditions. You simply position, raise and/or lower tees to adjust the challenge. Take my word for it, it takes a lot of focus to get to "make putts" on a consistent basis.
Combined with Tony's Lights-Out portable 4" in diameter CNC milled alloy moving "hole" that actually captures the ball, this completes the system. Either unit can be used singularly depending on your needs, time, and proficiency. This unit can also be laser etched with any logo or motto.
Needless to say, the system's parts can be used indoors and outdoors, individually or with a group of fellow friends or competitors. Make up your own personal challenges or games to take the boredom out of putting practice.
Our testing group was enamored with the system and what it could do for their putting. The system takes up minimal space and is, of course, very durable.
---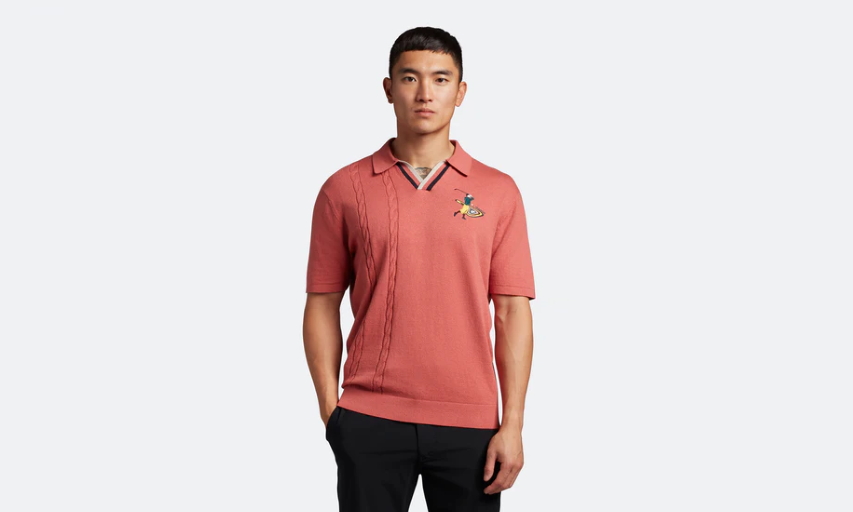 Lyle & Scott Apparel – Golf Technical Polo Shirt
$75.00
row.lyleandscott.com

Lyle & Scott is the epitome of quality, innovation, and good taste. Founded in 1874, Lyle & Scott has a history steeped in craftsmanship and innovation.
Adorned by the titans of the game, the Eagle quickly became an iconic badge and symbol of not having to choose between form and function. Soaring through the 70s and 80s, the Eagle has become a permanent fixture on all garments and is a symbol of both Lyle & Scott's heritage and the qualities that our customers respect and seek.
In the mid-1950s, it became a disruptive force in golf apparel, changing the game forever with its innovative patterns and prints worn by champions such as Gary Player, Jack Nicklaus, Greg Norman, Tony Jacklin, and Lee Westwood. Lyle and Scott's premium and accessible men's golf-fashion pieces include its heritage knitwear along with more innovative, sustainable, and organic materials in sophisticated, modern aesthetics informed by decades of design and a passion to make golf more exciting, inclusive, and accessible to everyone.
The men's Technical Golf Polo Shirt from Lyle & Scott is a must-have for any avid golfer. Add a subtle hint of style to the golf course with striped collar detailing and the iconic Golden Eagle branding. The lightweight composition provides a comfortable feel and fit.
Lyle & Scott's premium and accessible golf fashion pieces include its heritage knitwear along with more innovative, sustainable, and organic materials in sophisticated, modern aesthetics with options for every golfer.
---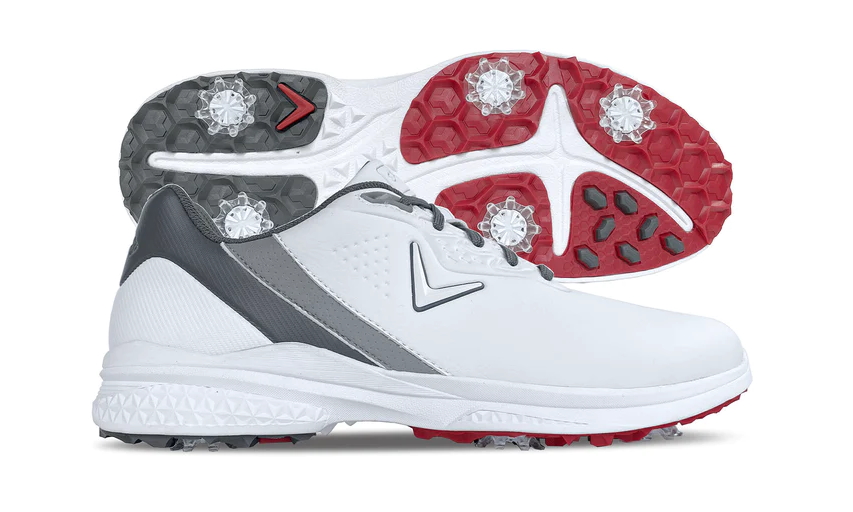 Callaway's Solana TRX v2 Shoes
$99.95
www.callawayfootwear.com

The Callaway Solana TRX v2 leads the category in lightweight, waterproof golf shoes. The design features an Opti-Dri waterproof microfiber leather upper and an outsole that utilizes the Fast Twist 3.0 removable cleat to improve power and swing stability.
In-shoe comfort can be credited to the Opti-Vent mesh liner that manages heat by generating a breathable inside and the 5mm PLUSFoam insole works with the foot's arch to create a natural and comfortable walk.
The Solana TRX v2 is backed by a 2-year waterproof warranty. The retail price is $99.95.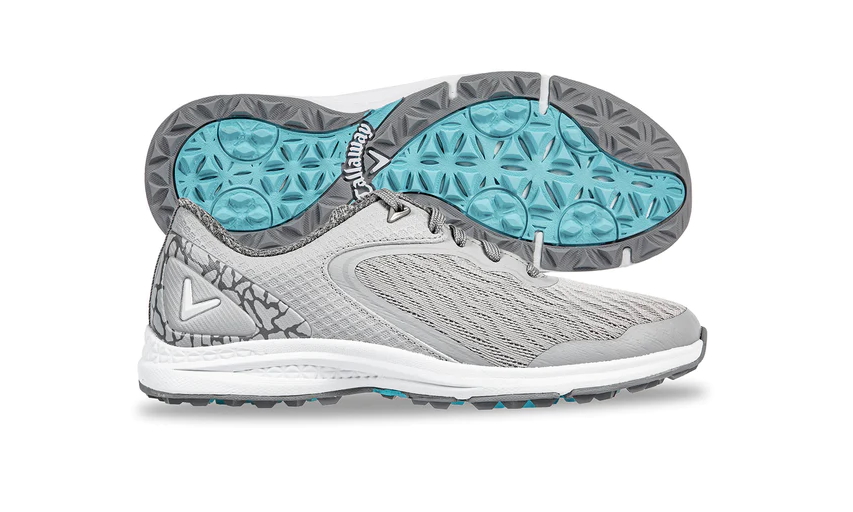 Women's Coronado v2 SL
$89.95
The Coronado v2 SL combines comfort with technology to produce a sporty, waterproof spikeless golf shoe.
The microfiber leather upper has Opti-Dri protection for the early morning rounds. The outsole has dura-rubber multidirectional traction-control lugs to prevent slipping on all types of terrain.
In-shoe comfort features an Opti-Vent mesh liner that provides breathability and heat management and the 5mm PLUSfoam insole guarantees comfort in every step.
The Coronado v2 SL is backed by a 2-year waterproof warranty. The retail price is $89.95.
---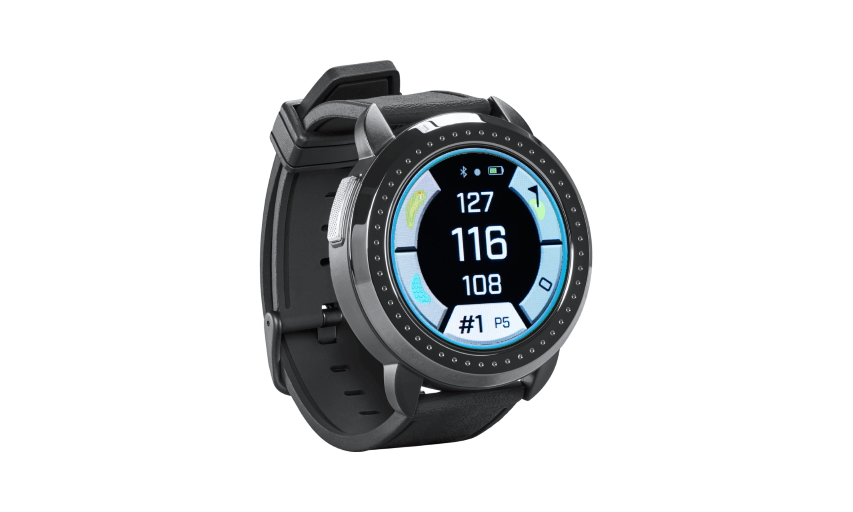 Bushnell Ion Elite GPS Watch
$199.99
www.bushnellgolf.com/products

Pages upon pages of amazing reviews about just how great the Bushnell Ion Elite watch are true.
Of all the watches I have tested, this is the one watch that outperforms every other GPS watch on the market. It is so fully feature-laden that it is like having a desktop or iPad strapped on your wrist.
From the super, easy-to-read Color Touchscreen to the hole view and shot planning feature, to the weight and comfortableness, it has no match! The HoleView screen allows you to view the layout of the hole and with Shot Planning on, you can get precise distances to any point on the hole.
Another USP (Unique Selling Proposition) is that the Ion Elite is the first watch to feature Bushnell Golf's patented Slope Technology.
What is very cool is the green view with a movable pin placement which allows the golfer to see the shape of the green and adjust for the location of the pin for heightened accuracy.
Another feature that I really like is the ability to move forward or backward to a hole to verify information or to simply let the Ion Elite auto-hole advance from hole-to-hole, without pushing any buttons. The shot distance calculator, scorekeeping, and auto course recognition, just make this watch so very enjoyable to use.
It is exceptionally easy to charge with its magnetic USB charging cable that lasts easily for two rounds.
---
About the Writer
Barry Lotz, J.D., Ph.D. is the director of the Professional Golf Teachers Association of America. Visit www.facebook.com/PGTAA to see all the latest mental strategies, travel, and equipment reviews. Currently, he also works with between 10 to 12 PGA TOUR players on the mental side of golf.
He is a member of the Golf Writers Association of America and serves both as a consultant and mediator to the golf industry. He is also the author of numerous books, including "333 Best Web Sites for Golfers" and his previous book, "How to Build Business Relationships through Golf," updated for 2011, is still in the Top Ten Golf Business Book's best seller list. His latest book, "The Right Mind for Golf," is now in its 12th reprint and is available on Amazon and at the Torrey Pines golf course.