Coaching More Than Teaching How To Swing A Club
Details

Category: Inside Golf
Published: 2022-11-15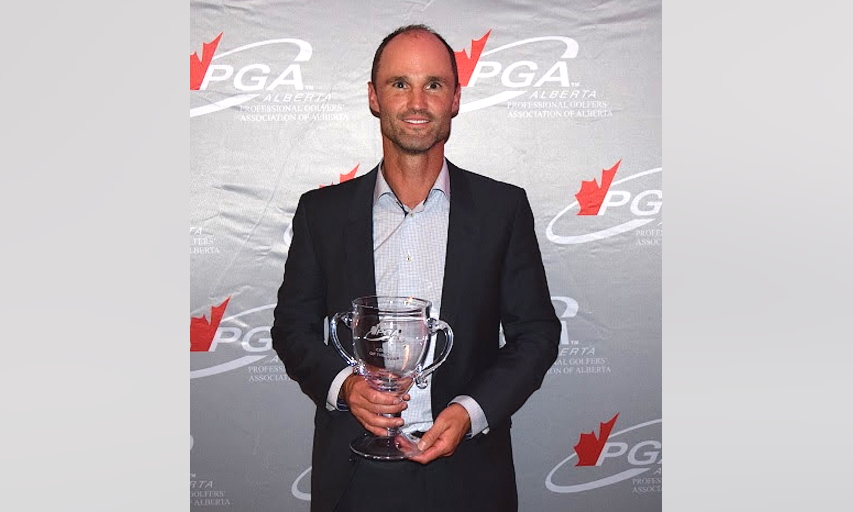 By Gord Montgomery, Inside Golf
EDMONTON, Alberta — As a coach, it's as much a responsibility to prepare your protégé's overall approach to their game as honing just their physical skills. After all, if a competitor goes into a competition anything short of 100 percent prepared, the results are rarely what is hoped for.
That, in a nutshell, is the approach Adam Werbicki, the PGA of Alberta's 2022 Coach of the Year award winner takes with each and every one of his charges.
Werbicki, who is a professional at the private Derrick Golf & Winter Club in Edmonton, noted that while he has won other awards, both provincially and nationally, this is the first time he's copped the Alberta version of the Coach of the Year title. That, he said in a phone interview, means a lot to him but at the same time it's not why he spends so much time and effort getting prepared to aid his students.
A coach to him is more than an instructor who works solely on the basic mechanics of the sport. He sees a coach as someone who takes a holistic approach in their guidance and does more than just show a pupil a better way to hold, or swing, a golf club. "There's not only that but then adding more layers onto that. And then how to use the skills they're developing, how to develop the skill even more, how to take that skill to the golf course, play the game itself. And you look at different things like fitness, nutrition, club-fitting, all that's involved in the sport. That allows them to not only enjoy the game but to see improvement."
One vital part of the golf game is the mental side but that is something that sometimes takes a while to sink in with players he noted. "It's huge, but I do think it's something that you have to put into the big picture and it's something to work on."
Werbicki feels this most recent award isn't tied to one golfer in particular whom he mentored but rather an overall view of the work he does with all golfers who come to him for help with their game. "I coach juniors. I coach professionals. I coach adults. A variety of players," which in the long run has enabled him to relate to all ages of players in a way they understand. "It's forced me to become really good from working with young juniors to somebody who's older or has some different challenges to someone who wants to play for a living. I think it makes me see things differently and it challenges me in different ways which I enjoy."
When asked who he goes to for advice in upping his coaching game, Werbicki explained, "A lot of other professionals, professionals in other sports as well. Watching other coaches coach. I can reach out to other coaches with challenges I have and they help me out as well. I think that's the biggest thing — you've always got so much to learn and so much to learn from other people. I love having a good network of good people who I can always bounce ideas off or pick their brains on certain situations that are happening. It makes me think a little differently. Lots of reading, lots of seminars. Coaching is coaching and we can learn lots from other sports, from other professionals in other fields who take different approaches."
As to what the award means, Werbicki pointed out that while it's nice to receive recognition the trophy isn't what he's after in doing this work.
"I was very surprised actually, to have picked this up. I think all the people at my table (at the awards banquet) were laughing because of the look on my face," when he was announced as the winner. "I was pretty shocked. It was definitely not something I shoot for. I just enjoy what I do. I just try to keep learning and to be better all the time," which is exactly what he hopes for all those who he has coached over the years.