Wolf Creek Golf Resort Goes Into Receivership
Details

Category: Inside Golf
Published: 2022-11-02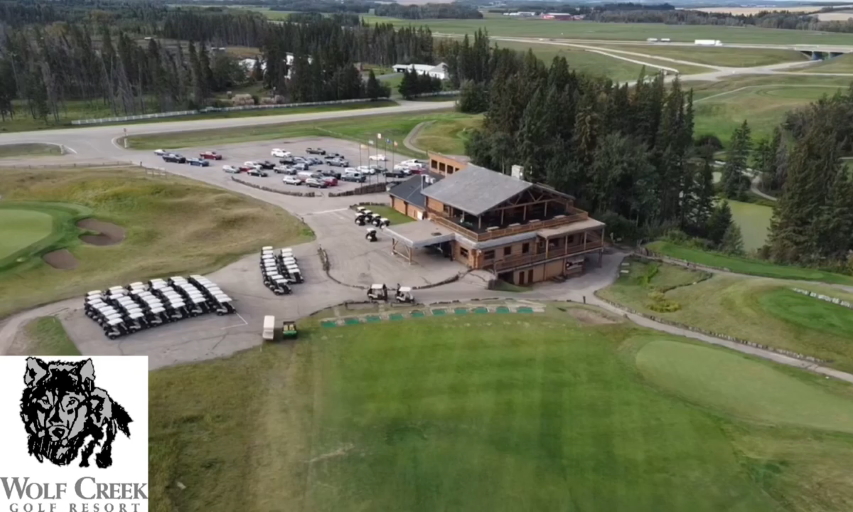 By Gord Montgomery, Inside Golf
PONOKA, Alberta — After defaulting on a loan of almost $3M (CDN), the famed Wolf Creek Golf Resort in central Alberta has been placed into receivership by way of a Court of King's Bench of Alberta order dated October 13, 2022. An affidavit was filed on October 13, 2022, by Cobra Mortgage Services Ltd., seeking damages against Wolf Creek Golf Resort Ltd., Wolf Creek Village Ltd., and the majority shareholder of those properties, Ryan Vold.
In court documents, available to the public, the Plaintiff in the case is asked that MNP Ltd., act as the Receiver in this case. It adds that Cobra is seeking damages "in excess of $2.9M."
This action spurred Vold to send a letter to members of the club on Oct. 18, which stated in part he had been actively trying to sell the property for a period of time but was unsuccessful. In part, the letter states,
"Our mortgage company has lost faith in me finding a buyer so they are now taking it into their hands. As of the end of the golf season, we, have been given a court order and have been forced into receivership."
The Wolf Creek Golf Course consists of two 18-hole layouts, the Old Course and the Links Course, plus a six-hole practice loop, a driving range, and buildings including the clubhouse. As well, there is maintenance equipment and pro shop/restaurant equipment which fall under the receivership order. Overall, the land that all this property sits on, plus the vacant lots in the RV area known as Wolf Creek Village (aside from those RV lots already purchased) is valued at $6M as listed in the court documents. The golf course maintenance equipment has a value tag of almost $600,000 and the clubhouse inventory is valued at $110,000.
Where the financial issues appear to have begun for Vold is when he accessed a loan from Cobra Mortgage Services Ltd., which is located in B.C., for $2.6M at an interest rate of 8%. That loan, which was taken out in September of 2018 was to have been repaid by November of 2019. That of course did not happen leading to this action by Cobra Mortgage Services, Ltd.
In its claim, Cobra states: "Since April, 2020, Cobra has received limited and sporadic payments from Re-sort. At the same time, as of April, 2022, Resort has incurred payables exceeding $1,000,000.00, a significant portion of which related to construct of the RV Resort….Further, Cobra recently discovered that NU Edge Construction Ltd. ("NU Edge") has obtained a judgement against Resort in the approximate amount of $564,000.00…Cobra understands that Resort's property tax accounts in relation to the Cobra Mortgaged Lands are in arrears of more than $160,000.00. Some of these arrears appear to date back more than 2 years."
Besides Cobra, which has a General Security Agreement with Vold et al and is the primary creditor, there are 88 other creditors listed in the documents. In all, the money owed them is stated to be $865,488.60 (including NU Edge). There is an addendum to that which reads: Note: Some amounts are listed as $1,00 because we do not have the exact amount owed to the creditor.
As to where this process goes from here, it would appear as if MNP will put the subjected properties and goods up for sale. Said Karen Aylward, CIRP, Trustee, Vice President of MNP's Edmonton office, via email, "MNP Ltd., in its capacity as Receiver, will be undertaking a public sales process in the coming weeks which will include a sale of the golf course assets and the RV Park. Details on the sale, including how to structure an offer, will be made available in the marketing materials."
Asked further if the course isn't sold, if MNP would operate the facilities on behalf of Cobra, Aylward replied, "We are not able to speculate on this as it's too far down the road. We would address those types of issues at the time if necessary."