New Ownership, New Name, Same On-Course Challenges At Glacier Greens GC
Details

Category: Inside Golf
Published: 2022-10-04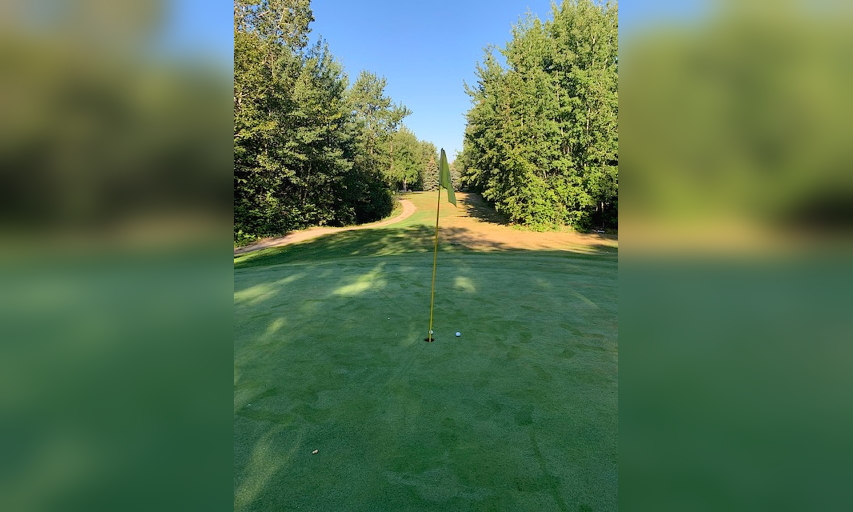 By Gord Montgomery, Inside Golf
PARKLAND COUNTY, Alberta — Sure, Glacier Greens Golf Course is a par-3 course, but it's a par-3 course with attitude.
Carved out of the Glory Hills in north-central Alberta just west of Edmonton, Glacier Greens (formerly Duffy's Challenge) stretches out for only 2,200 yards over its 18 holes. But trust us here, those are some challenging, mind-boggling tricky tests your short game is about to endure.
The longest of the holes here is the final one, featuring downhill left-to-right sloping terrain of 175 yards off the back deck. Sounds simple, at least until you add in the trees that border the landing area to the left and the water that awaits stray shots also on that side of the green. And yes, there are some trees to the right as well.
All in all, this is a true test of one's short game, especially the opening nine where trees — and when we say trees, we mean tall, thick, leafy obstacles that border the fairways and make any shot that's off-line or long — bound to be found by someone else while looking for their wayward volley.
Said co-owner and manager Meg Polson, "The front nine is definitely more difficult than the back nine," of those tests, none of which are any longer than 150 yards. Then again, there are those trees!
Polson continued, "With beginners out here, I usually tell them to try out the back nine first," because there are more greens with welcoming arms due to fewer trees encroaching on a ball's flight path, meaning a more open area around the putting surfaces. "The nice thing is we don't have any bunkers here which makes it less intimidating. But," she warned, "once you hit those trees, the ball is gone."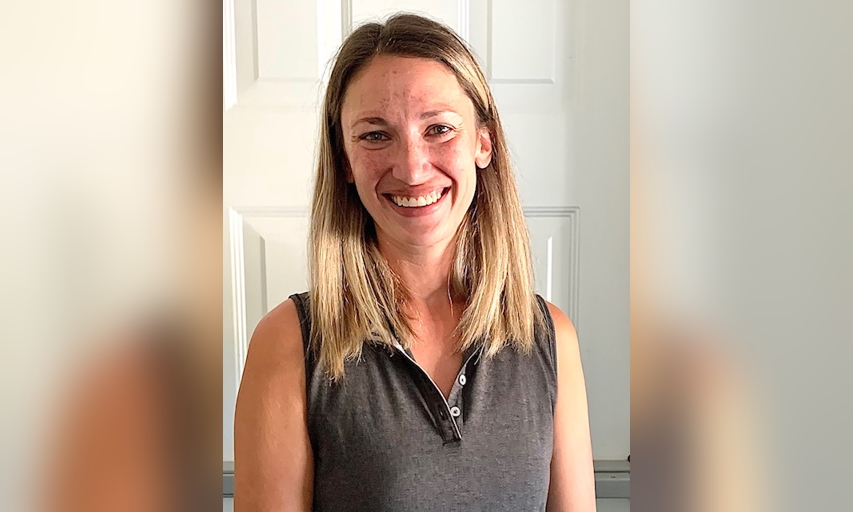 The New Owners Of The Glacier Greens GC, Including Manager Meg Polson (pictured here), Plan On Cleaning Up Some Of The Denser Bush & Properly Putting The Course To Bed This Fall In Order To Have It In Top-Notch Shape Going Forward.
What will soon be gone here are some rough spots on the turf. Since the new owners took over the property in mid-June of this year, they were burdened with a few challenges left due to some neglect from the previous owner. But the new group has lots on their agenda in order to fix/improve things going forward, said Polson.
"This was sold to us as turn-key. There were things that should have been done in the spring that weren't. That's the problem with having a mid-June possession date. But we're making it work and finally getting to a place now where we're settling in and a little caught up," Polson explained in an earlier conversation.
"The nice thing is, come fall, we are able to put the course to bed properly. At that point, we can punch everything, fertilize, do what we need to do so that come next spring we'll be in great shape."
Where a big challenge comes into play here is the fact that if you don't hit the green on your tee shot on many holes and stay there, your ball is going to careen crazily over the surrounding terrain that was carved out by glaciers millenniums ago. And did we mention that those areas, bordered by trees are steep drop-offs that preclude you chasing down that stray shot?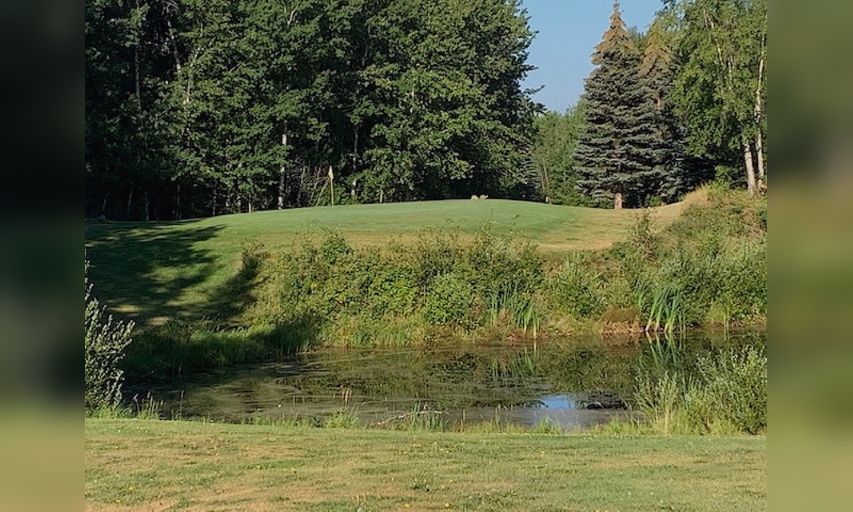 While Not All Holes At The Glacier Greens GC Are Narrow Off The Tee Box, The Bowl-Shaped Greens & The Treacherous Backdrop On Many Of The Holes Make Accuracy Off The Tee A Key Priority.
But perhaps some relief from that is on the way, as Polson explained, "It's very thick in there. We are looking at options for what we can do in the springtime to negate that foliage so that you can find the ball when you hit it in there."
Even given the present rough spots, this is still a fun loop to make that only takes a couple of hours and maybe a few more golf balls than you'd expect to send into oblivion on a par-3 golf course.
To that end, especially for those just learning the game or maybe those looking to sharpen their short game skills, the pro shop offers "found" artillery for a buck a pop. And really, it's not a bad idea to arm yourself with a few of those before heading out on this course which definitely has a hunger to gobble up stray shots.