The Loot For A Loop At Northern Bear Well Worth It
Details

Category: Inside Golf
Published: 2022-08-20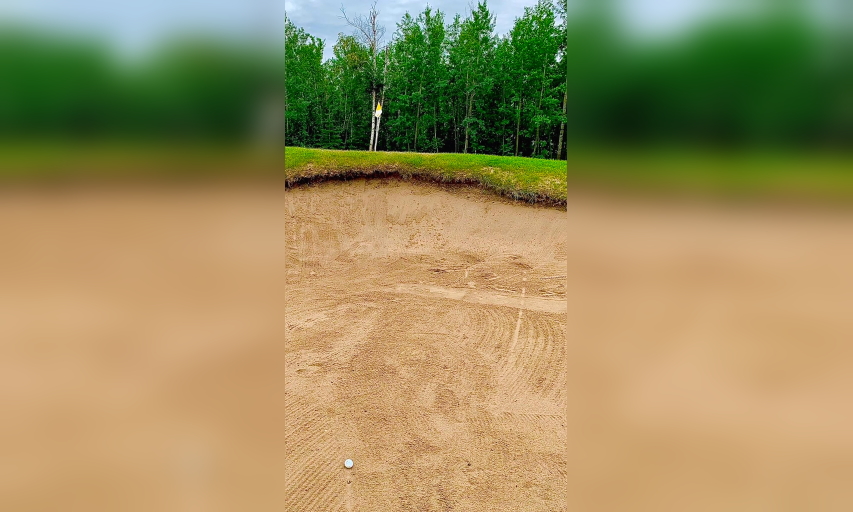 By GORD MONTGOMERY, Inside Golf
STRATHCONA COUNTRY, Alberta — In golf, as in life, you get what you pay for. And, at the Northern Bear Golf Club, you most definitely get your money's worth.
Seen by many as one of the best places to play in the Edmonton area, this is a true test of your game. Needless to say, Northern Bear is a gem from start to finish as proven by the fact that it is continually ranked in a national golf publication as a member of their Top 100 Canadian layouts.
Designed by Jack Nicklaus and opened in 1992, this bear of a course has had some irrigation difficulties in the past. But those have now been put to rest said Blair McDowell, the Director of Golf at this rural course. Now you now find this track in top-notch shape. And to back that up, all you have to do is look at their tee sheet which is basically full every day.
"The whole golf course is in great condition. Water isn't a problem [anymore]. We've tried to alleviate that problem by digging some of our holding ponds deeper. For the most part, we've dealt with that issue," explained McDowell.
When you look at the scorecard, a precursor to anyone's round, you see some tough challenges but also holes that are 'gettable.' The former is borne out by its slope off the longest tees, sitting at 143 and playing out over 7,300 yards. From the Blue tees, it is still a haul at 6,800 yards with one tee in front of that it's just over 6,000 yards. From the front end, the yardage is pared down to slightly over 5,200 yards.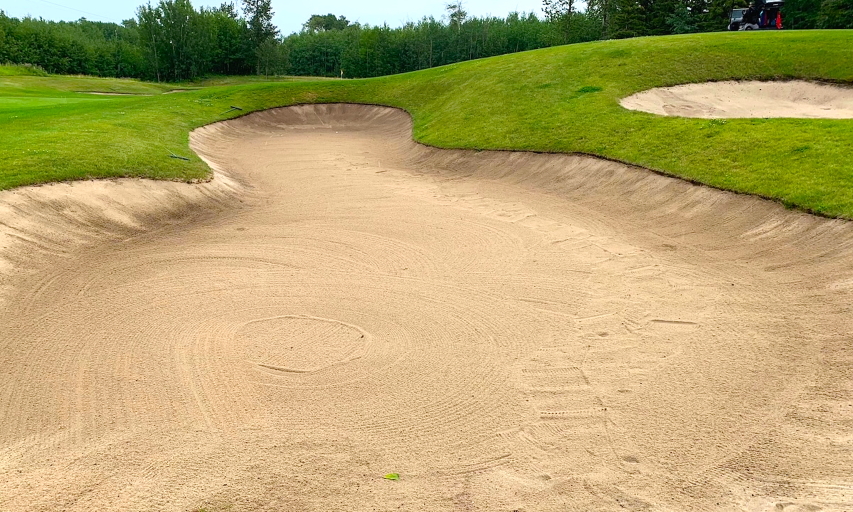 Given the distances here and the five sets of tees, McDowell noted, "Ultimately, the golf course is good for anyone in terms of skill level. Obviously, not a lot of guys can play from the back tees [but] we also have combo tees. We have tees for every skill level."
"As you know, we're one of the better golf courses in town. I'm not sure, percentage-wise, how much the Nicklaus name plays for people coming here, but we're always ranked in the top 100 by SCOREGolf and the rankings the course gets are always high, so that plays into things as well," in keeping the tee sheets near capacity.
Like every Nicklaus design, the putting surfaces at Northern Bear are large, meaning a one-putt can be a tricky task if your ball lands on the far side of the green. At the same time, once you get the speed down — and these greens are fast — you know that a well-struck putt has a chance of going in the hole as long as your line is correct. In playing to the terrain given to him, Nicklaus made use of the trees on the property — some of the holes are bordered by brush with others being quite wide open, with spacious fairways on every hole.
"For the most part, as long as you drive it well, you can hold your own here," the pro noted. "It's certainly not a tricky golf course but it is a course where you have to hit a good tee ball, for sure. Each hole is a great golf hole here. You're not going to find two holes alike. There's not a bad hole on the golf course. Not only is it a great layout but every hole is a great hole!"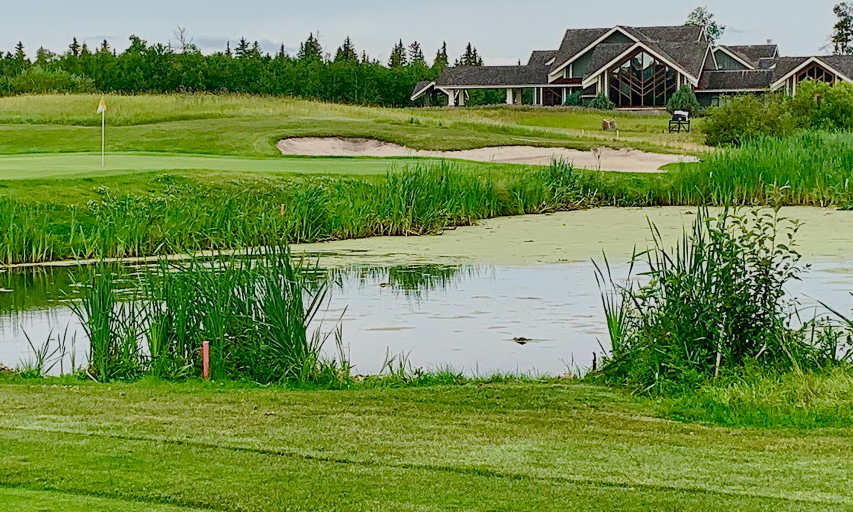 The Clubhouse At Northern Bear GC Is An Impressive Structure, Whether You Are Inside Or Outside On One Of The Course, Outstanding Holes Looking Toward It. (Photo by Gord Montgomery / Inside Golf)
In order to get ready to take on The Bear, the club offers what McDowell refers to as "probably one of the better ranges in town" featuring grass tees and plenty of room to air out all your sticks. Post-round, the beautiful clubhouse offers a great selection of menu options (hint: try the fish tacos) created by a chef who is determined to please your palate.
As to getting what you pay for, McDowell agreed that his club is well worth investing those green fee dollars in. Their prices really aren't that far out of line with other top-end courses.
"At comparable places, fees are coming up higher and higher and closer and closer to our rates," he noted. "Ultimately, are we a little more expensive? Yes, but like you said, you get what you pay for," and at the Northern Bear Golf Club, you do get a bang for your buck at one of the country's top-end golf courses.