The Quarry Edmonton Has Matured Into One Great Track
Details

Category: Inside Golf
Published: 2022-07-14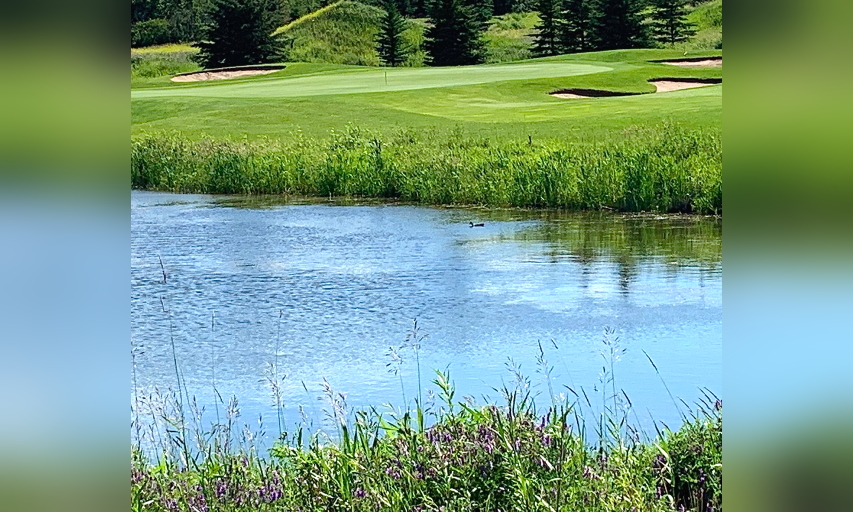 By GORD MONTGOMERY, Inside Golf
EDMONTON, Alberta — Like a good bottle of wine, The Quarry has aged well. And it's likely to only get better and mature with time. After all, a course named for the place it was built — a sand and gravel area — saw rock-hard fairways when it first opened. But after a decade, that's changed dramatically.
Taylor Scinski, who has been at The Quarry since the start as the Director of Golf, noted since this gem opened, the 27-hole course has matured into an outstanding facility that the public loves. The original two nines, the Granite and Slate, turned 10 this year, with Ironstone a year younger.
The favourite nine of the trio for the public, Scinski said, is the Granite. It offers a variety of holes including the great par-4 opener, a downhill left-to-right sloping fairway leading to a somewhat elevated green. That's followed by a wonderful par-5 that bends around a water hazard and leads you to a par-3 across the water. In all, this nine is wonderful in many ways.
"It has a lot of elevation changes that people like," Scinski noted, including the dramatic drop of the sixth hole, ranging up to over 200 yards in length.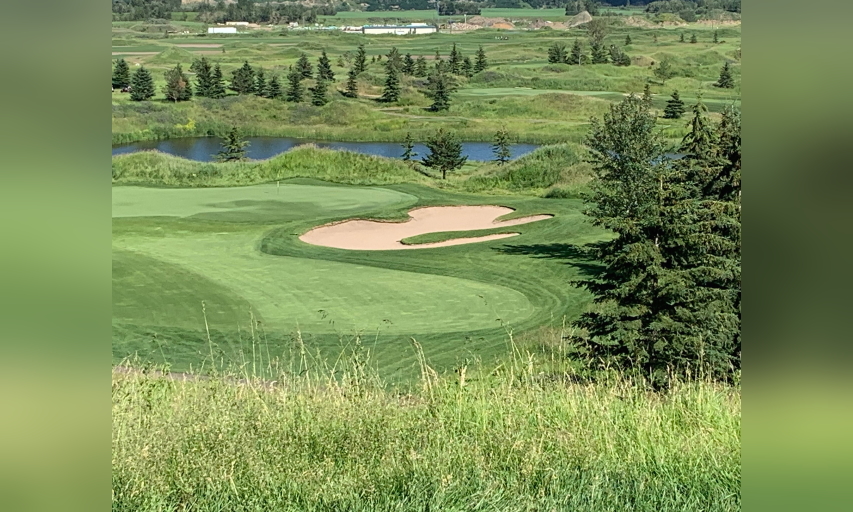 The Second Par-3 On The Granite Nine Isn't Quite As Well Protected With Bunkers As The First Short Hole, But At The Same Time, You Are Faced With A Touch Decision On What Club To Hit As It's About 100 Feet Down To The Green From The Tee Box. (Photo by Gord Montgomery / Inside Golf)
Overall, the three nines play to approximately the same yardages from start to finish, with the Ironstone being slightly longer than the other two as it tops out at just over 3,800 yards. Be advised: this is a course where you should play to your ability, not your ego, as distances run to over 7,500 yards from the tips when you combine Ironstone and Slate. On the shorter side, it's just over 5,000 yards when you pair the Slate and Granite sides. With five tees to choose from, there's s spot for everyone.
With those distances and elevation changes, this is a course that makes you think your way around. You see, while some holes may be long, they also call for some strategy, meaning one can't just hit and hope.
"You really have to hit golf shots out there. It's got some length to it and the bunkers and greens are in really good positions. You can't just hit it all over, scrape it around, and still play well. It's just a great design," said Scinski.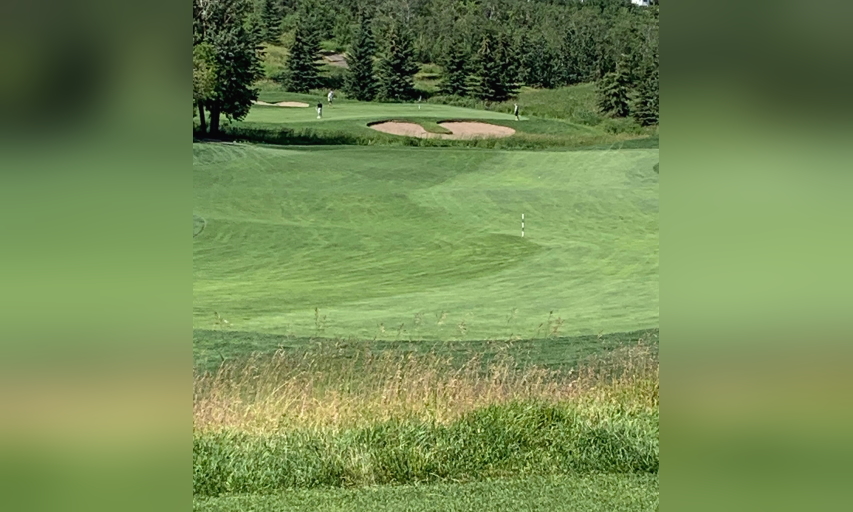 Over The Past Decade The Fairways & Greens At The Quarry Have Matured Nicely, But The Tall, Tangly Fescue Grasses Are Still In Play On Many Of The 27 Holes. (Photo by Gord Montgomery / Inside Golf)
As one of Albertan Les Furber's landscapes, The Quarry is home to his typical use of mounding around the fairways, large bunker complexes, and greens that are smooth and quick. The fairways here are quite wide so if you hit it straight, you're in good shape. Since they've matured so well, they are lush. The first cut of rough here is very playable but wanders too far sideways and some tall, tangly fescue awaits.
Once you're done and adding up numbers after the round in the restaurant, you'll reminisce about a great day on a great course. Scinski noted that post-round, his restaurant staff are more than welcoming and the food and drink are top-notch, which fits right in with the rest of this facility, whether you're eating inside or out.
"We probably have one of the best patios in the city," Scinski noted about sitting back and reflecting on your day at a popular Edmonton facility.