From Top To Bottom On The Famed Vancouver Island Golf Trail (Part 1)
Details

Category: Inside Golf
Published: 2022-06-22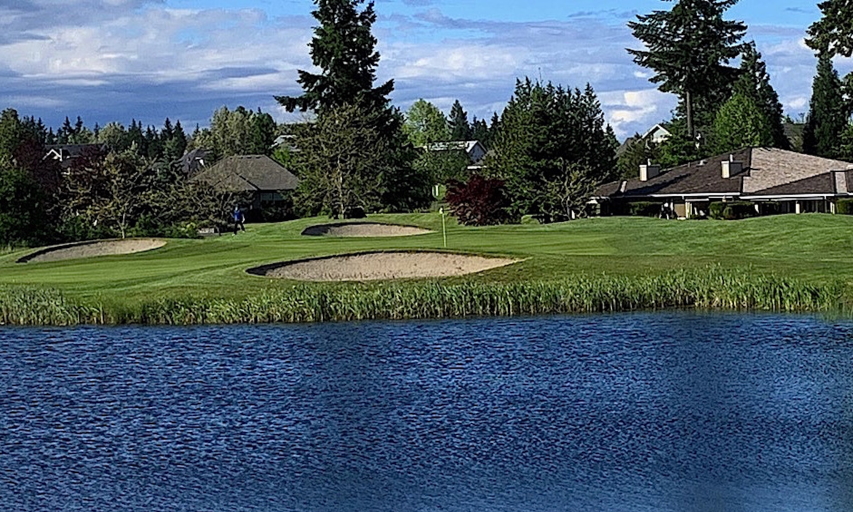 By GORD MONTGOMERY, Inside Golf
COURTENAY, British Columbia — When you plan a golf trip, the most important thing, of course, is the golf. You want top-end tracks, great hospitality from the pro shops you visit, and pristine turf conditions wherever you tee it up. You'll find all of that, and more, on the wonderful Vancouver Island Golf Trail. Here, from the beautiful city of Victoria in the south to the charm of Campbell River in the north, this journey is a joy from beginning to end. And oh, yeah — year-round golf doesn't hurt either!
The great thing here is your trip around the island's great courses, complete with phenomenal views at every venue, is the ability to play a different course every day during your stay.
What makes this such an enticing place to play, visit, and experience, are the packages available for golf and accommodation over this 250-kilometre stretch. In total, there are 13 world-class golf courses teamed with 11 accommodation partners to enable one to put together a well-planned package of both on- and off-course activities.
In all, the Trail meets the ABCs of a great golf getaway: accessibility, beauty, and course conditions.
So, if you're looking to escape the past two years of COVID-19-induced boredom and seeking that once-in-a-lifetime golf getaway, look no farther than the Vancouver Island Golf Trail. We know you won't be disappointed!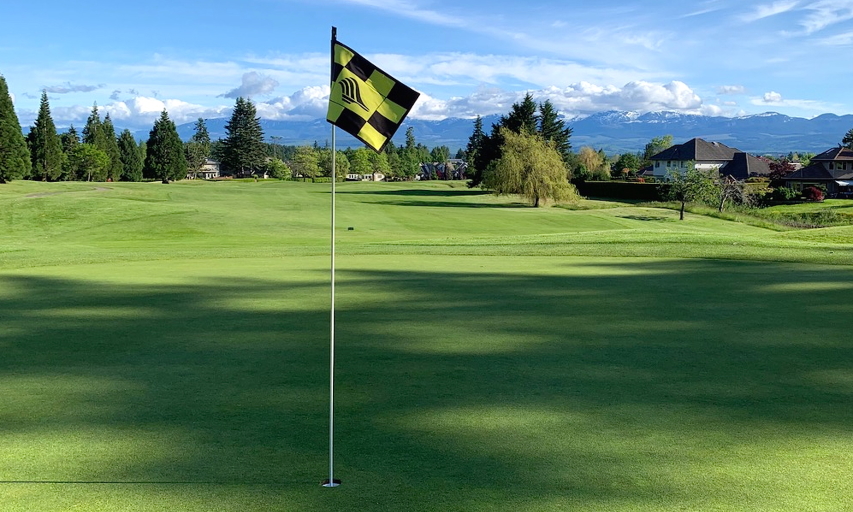 Set In The Distant Shadows of The Beaufort Mountains, The Vistas At Crown Isle Are As Great As The Golf Course, Which Plays Host To A PGA TOUR Canada Q-School Event. (Photo by Gord Montgomery / Inside Golf)


The North End
Crown Isle Resort and Golf
The first place we chose to stay — and rightfully so — was the most popular place to set up shop on the north end of the island: Crown Isle Golf and Resort. General Manager Bill Kelly said both the resort's villas and the golf course have stayed in top-notch shape over their lifetime.
"We've had the same vision all along — a golf resort specific and we've been around for 26, 27 years but we've stayed true to golf. And yes, we are one of the most sought-after resorts in B.C."
As for golf, this track is something special, sitting as it does under the Beaufort Mountain range. As a resort course, it offers wide landing areas off the tee and large greens to aim at. But don't be fooled; those factors don't make this layout a walk in the park. In fact, it's so good the Q-School for the PGA TOUR Canada is held here, so that's a testament to the course's strength. At the same time though, anyone can play here and enjoy the experience.
"It's a great test from the back tee but also a fun and fair golf course for all levels," said Kelly.
While staying the same is good, there are changes afoot as to golf course amenities. The 14th hole has had a tweak and the Flight Deck is soon to take off as a three-tier practice/fitting area, complete with Toptracer technology.
What is here for the golf course — and has been for years — is a truly good play. Measuring out at just over 7,000 yards from the tips and winding down to 5,200 yards, there's a spot to start for everyone. And with those big fairways and huge greens beckoning, low scores can seem oh-so-close. But when you take in the massive bunkering complexes around the layout, a number of water hazards, and greens that are truly fast, one must take care from start to finish.
The par-3 holes here were the ones that caught my attention. Depending on your skill, and tee, they all allow players to go flag hunting and birdie chances tweet at you on a constant basis on these holes. As for all the other holes, the front nine — to me, at least — was more interesting, but that's not to say the home stretch is weak. This track is most certainly worth a lap or two.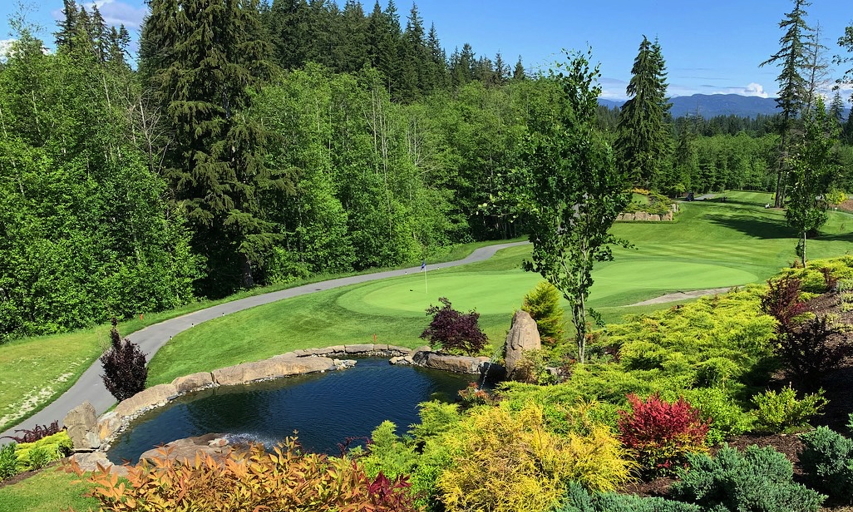 The Campbell River G&CC Offers Up Some Scenic Views, This One From Behind One Of The Par-3 Holes. (Photo by Gord Montgomery / Inside Golf)
Campbell River Golf & Country Club
"Hidden gem" is probably an overused term in the golf world these days. This course certainly isn't hidden, but it is a gem. Redesigned three years ago, the Campbell River Golf & Country Club tests every club in your bag yet it is a joy to play and behold.
At "only" 6,141 yards from the back deck, dropping to other yardages down to 4,400, this isn't a course where you need the big stick working. Yet, at sea level, shots don't go as far as you think (or hope) so you need to keep your wits about you, along with a strong putting stroke to score well.
Said Jesse Moussa, one of the pros at the club, "Originally this would have been what I'd call a 'blue collar' golf course," prior to an ownership change when things went in the right direction with course conditions, layout, and the amenities surrounding this golfing playpen. "The course had a full restoration and it's spectacular."
Proof of that plays out over all 18 holes, which includes seven shorties, measuring anywhere from 135 yards up to 170 off the blue tees. To bring the overall par up to 70, the front nine hosts two par-5 tests while there is a trio of the same on the back. An interesting twist here is the greens, which are large and quick, are all bent grass and in superb condition.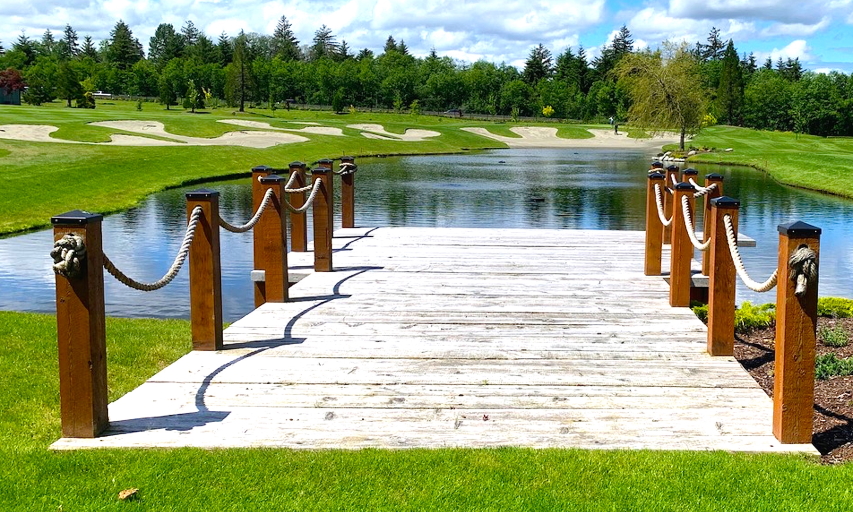 This Was One Daunting, But Fun, Approach Shot From One Of The Par-5 Holes At Campbell River G&CC, Which Meant Hitting This Green In Regulation Was A Bit Of A Challenge Given All The Sand Protecting The Green. (Photo by Gord Montgomery / Inside Golf)
In his opinion, Moussa felt the Campbell River track is unique because of those seven par-3 holes. "For us, we see it as a bit of an advantage ... not everybody wants a 7,000-yard golf course. The back nine has three par-3s, three par-4s, and three par-5s. It's really enjoyable to play."
Speaking about what sets this course apart, Moussa suggested reasoning along different lines than usual. "It's a lateral golf course. Here, you feel like you're on your own hole a lot of the time. It's almost like a PGA golf course, shrunk down, where players can come back over the trees, or under the trees, trying to save themselves."
In addition to the Campbell River G&CC is the TopGolf system that is in play on the driving range. Moussa said this is popular with players who want to sharpen their game, or who want to just enjoy seeing who can hit the longest drive, get closest to the pin, or just see who can come closes to the pin on approach shots. After all, this perk is just one of the many extras you'll find at a gem of a golf course — and hopefully, one that isn't hidden from anyone.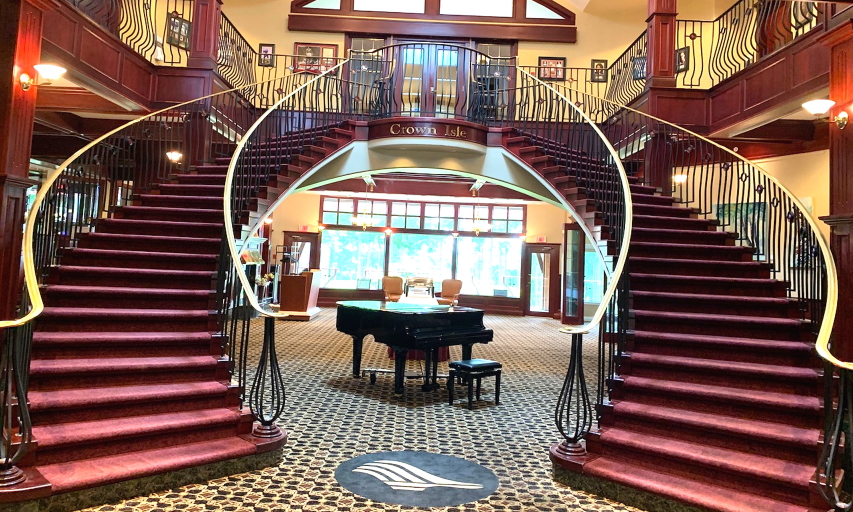 When You Enter Crown Isle Resort's Main Lobby Of The Complex That Houses Two Restaurants, The Golf Course Pro Shop & Several Meeting Rooms, You Realize You're In A Top-End Resort. (Photo by Gord Montgomery / Inside Golf)
Sleeping Over
While Crown Isle is essentially a resort on its own, there are many amenities nearby. Situated a short 10-minute drive from the Comox International Airport, there are also lots of close-by shopping and restaurant venues, although the resort itself does have two great eating spots.
The 89 villas at Crown Isle have recently been updated with new flooring, blinds, and paint, and are a great place to lay your head at night. Also, construction is set to start soon on 20 cottage-style units.
As for what's here now, the villa we stayed in was immaculately clean, comfortable, and welcoming. Our one-bedroom suite had two large TVs, a two-sided fireplace, a washer and dryer, a dining room for four people, and a complete kitchen unit. The bedroom came complete with a jacuzzi tub, a welcome sight for a soak after a tough day on the course!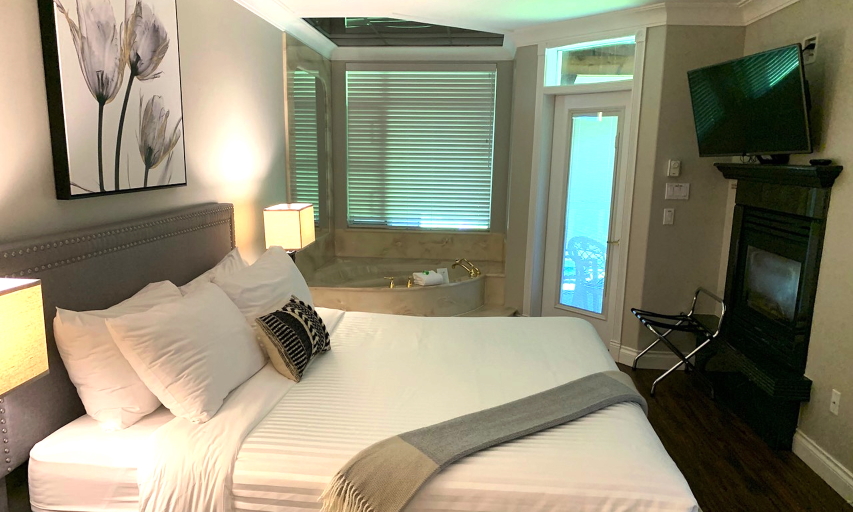 The Bedrooms Of The Numerous On-Site Villas Are A Great Place To Lay Your Head At Night, Dreaming Of All The Birdie Opportunities To Come On Some Great Vancouver Island Golf Trail Courses. (Photo by Gord Montgomery / Inside Golf)


All in all, the north end of the Vancouver Island Golf Trail was the perfect way to relax, enjoy the golf and the scenery, and appreciate what a great journey was in store as we headed south down the Trail.