UpSwing Aims To Bring Low-Tension Rounds To Public Golf
Details

Category: Inside Golf
Published: 2022-06-11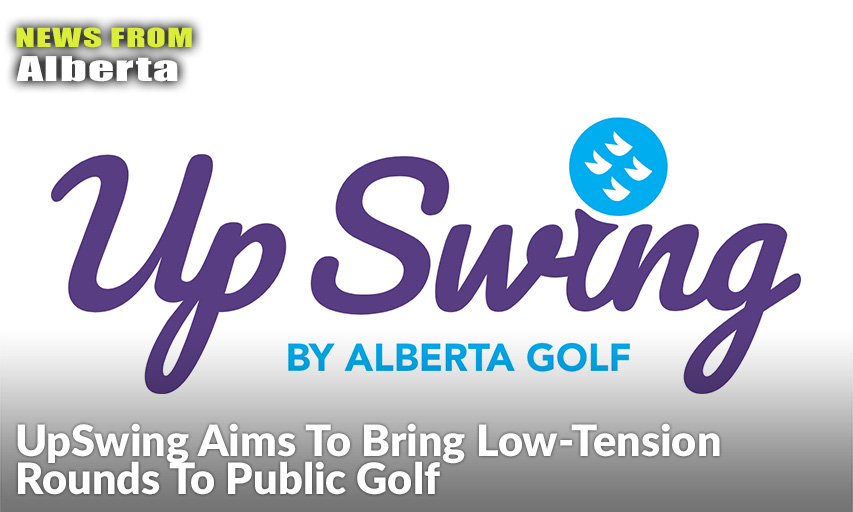 By GORD MONTGOMERY, Inside Golf
CALGARY, Alberta — Although it's well known for its high-end competitions, Alberta Golf, the province's governing body of amateur golf, is now working to show it cares about all golfers. As such, they've launched a program called UpSwing, which is an enticing proposal for any amateur to play some of the great courses in Alberta at reduced rates and to have access to all sorts of events.
With two dates on their calendar already completed, the idea seems to be drawing a lot of interest.
"Both events were full," said John Burns, the Brand Manager for the program, of the events at Banff Springs and Stewart Creek. As to the purpose of UpSwing, Burns added, "We really just want people to come out and have fun. Just enjoy the day."
The purpose is not only to get people into the game or bring some back, but more importantly, it is about looking after a huge portion of the province's golfing population that maybe felt ignored because they weren't in the competitive stream of play.
"Alberta Golf basically understood they were catering to five percent of the players in the province, the high-end compete players," said Burns about why UpSwing was founded. "Whereas the province consists of the majority of us, the recreational players, the 15 to 30 handicappers, with not a lot of offerings for them. So, this is a way to start being more inclusive for everyone in the game."
With every course's profile in Alberta listed online at upswinggolf.ca, everyone can now find an event that is near to them or at a course they've always wanted to play. The thing is, with the UpSwing events, the price to tee it up is lower than a regular green fee. And to top that off, points (1 point for every $1 spent) are accumulated through the entry fees, which could eventually lead to a free round on a top course. As well, Burns said, those points can be used to eventually claim prizes such as a new putter or driver. For their UpSwing entry fee, players receive range privileges, a power cart, golf, and a meal. "It's really good value," he commented.
"We're priming the pump and realistically, next season is a more optimistic timeline, all the courses in the province that want to have more people show up will put events on there... it's like taking that poster out of the pro shop and putting it somewhere everyone can see."
Apparently, the priming is going well. Just take a look at the numbers that showed up for the opening two events. "I think there's a large market out there for people who just want to go out and enjoy these nice golf courses," said Taylor Tracey, the Brand Consultant for UpSwing.
These are low-stress come-togethers, said Tracey. "I think we advertised it as what it is — in all of our communications, we stress this is just going out and having fun. The only competition we have is a hole-in-one [contest]. We just want people to show up and play."
If you have any questions about the UpSwing program, feel free to call John Burns at 403-236-4616 or toll-free at 1-888-414-4849. You can also email him at This email address is being protected from spambots. You need JavaScript enabled to view it.. An UpSwing membership is free. The Premium membership is only $19.95 but is free for Golf Canada members. The Premium membership gives you discounted rates for events as well as the opportunity to start collecting loyalty points towards a year-end invitational event.