There's Likely No Other Place On Earth Like This (Golf) Resort
Details

Category: Inside Golf
Published: 2022-05-28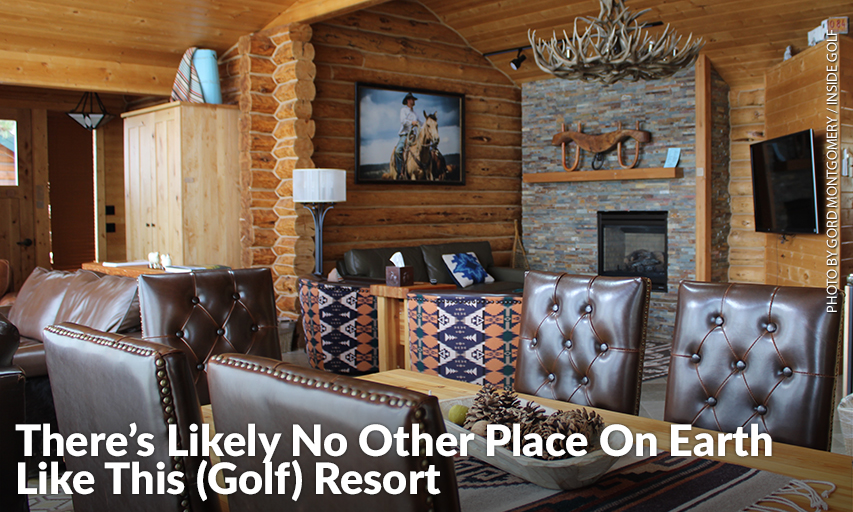 By GORD MONTGOMERY, Inside Golf
SENECA, Oregon — OK, I'll admit it. The car trip to eastern Oregon from north-central Alberta is rather long, but trust me on this — once you enter through the security gate and pull into The Retreat at Silvies Valley Ranch, you'll agree this venue is worth the price of admission (and gas!). I mean this place is so exclusive, even the bathrooms in the lakeside cabins have TVs!
Spread out over 150,000 acres of rolling ranch land that owner Dr. Scott Campbell and his wife Sandy have turned into a vacation mecca, this place is unlike any other. Now, as a golf writer, I was tempted to make this journey for a couple of reasons — the reversible course and, of course, the goat caddies. Honest, goats work here as caddies on 7-hole McVeigh's Gauntlet and the 9-hole par-3 Chief Egan track.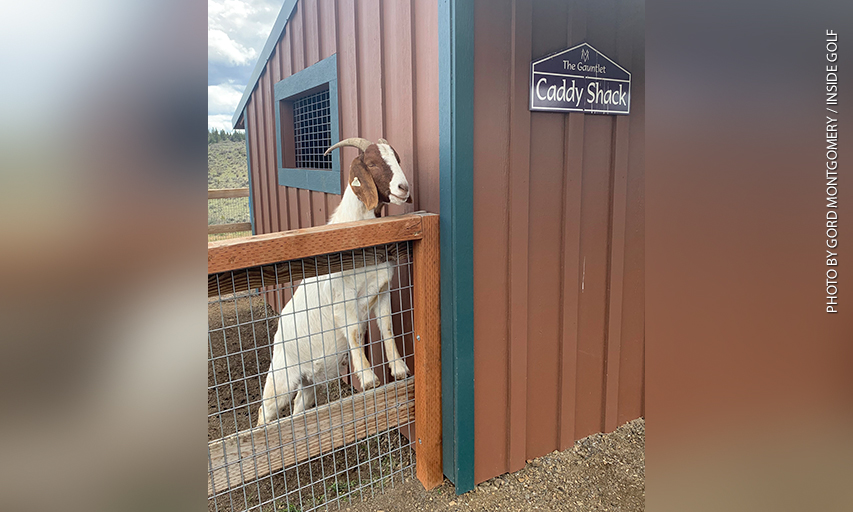 And Of Course, No Visit To This Great Resort Is Complete Without A Round Of Golf On Either The Chief Egan Or McVeign's Gauntlet Without The Added Assistance Of A Goat Caddie, Who Are Always Eager To Get Into The Action!
But this unique spot offers more than golf. Among other things, guests can fish, herd goats, ride horses, try their hand at long gun and pistol marksmanship, and enjoy horse-drawn wagon rides with Clydesdales doing the work. There are also phenomenal meals, a world-class spa, a personal golf cart to move you from Point A to B, and so much more.
So yes, the drive here from where we started was long, but as I said, trust me. This is a spot unlike any other and is well worth however long it takes you to get here. Honest!
The Resort
Mark Conn, the Director of Sales and Marketing at Silvies Valley Ranch emphasized how unique and enjoyable this place really is. And while it may seem like a lot of the focus here is on golf, it's more than just another golf resort.
"There are what we call 'ranch experiences' here. You can take a tour of the ranch on a RAZR; there's rifle shooting and black powder shooting. We also have, here at the lodge, sourdough bread making, wine tasting, and bourbon tasting. The neat thing here is the spa, one of the top spas in the region if not the northwest. It's very well done, just like everything else here.
"Besides golf, we have what we call these plus-items, so it's great for a family to come here. It just doesn't have to be buddies on a golf trip just playing golf, and then what? Sit around and play cards? Having those other things, it's inviting for everybody. In the morning, the guys can go play golf and the ladies, if they wish, can go to the spa. And obviously, the goat caddie program is another experience we offer."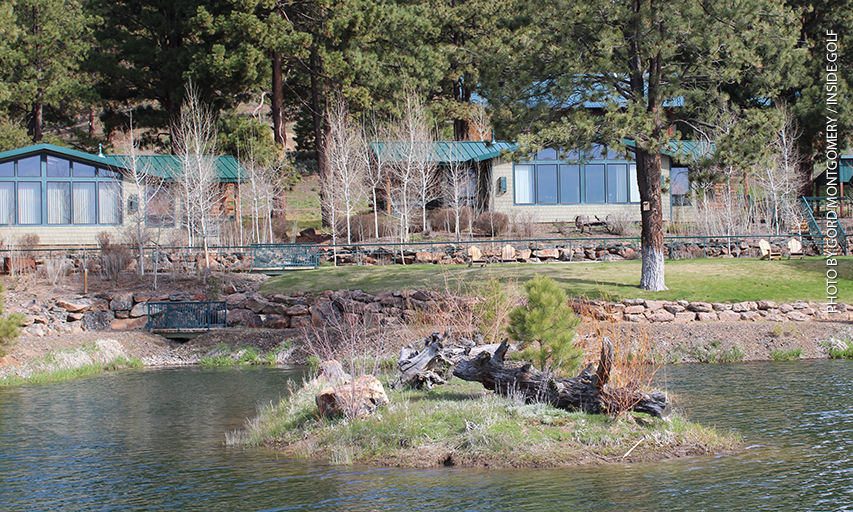 The Lakeside Cabins At Silvies Valley Ranch Are Huge & Truly Relaxing & Include, Of All Things, Televisions In Two Of The Three Bathrooms.
And don't think kids aren't welcome here as well. Conn noted that there are kayaks for the kids to use on Otter Lake where they can cast a line or two. There's table tennis, shuffleboard, swim toys, bike riding, horseshoes, hiking trails, and more. "There's a lot for families to do here, honestly. It's great to get the kids outdoors, off their iPads. They love it. It's a real ranch and they get a feel for it."
And to add to the to-do list, starting June 1, an 18-hole reversible putting course will swing into action for a casual round with the entire family.
The Golf
Conn noted a large portion of their clientele comes from golfers, and rightfully so. There are four courses here; the reversible 18 known as the Craddock and the Hankins, a par-3 layout, and a 7-hole loop that is tough, but offers a beer tree and goats acting as caddies to ease the sorrow of lost balls and wonky shots.
About the resort's golf, Conn noted, "It's meant to be fun. People come here to have fun. The golf courses were meant to be fun. The reversible courses and Chief Egan par-3 are really forgivable off the tee which is great. Where you score here [on the big courses] is the greens.
"You have the opportunity to hit the longest drive of your life on 18 [a downhill tee shot] on Hankins. Besides being scenic, they're ranked pretty much by every golf publication, at least in the top 30, in the nation."
The reversible courses are a wonder to behold. When you play one the first day and the other the next — they are not played on the same day —  it's hard to compute that the way you're travelling today is the opposite of the way you went yesterday. Just let me say, it's a remarkable thing that's been done here and as one of only three such golf facilities in the world, it's well worth the time to check it out.
The two smaller sisters are also fun, with the Egan track a great way to warm up for tougher things ahead. Then there's the Gauntlet, a one-of-a-kind ego-busting blast with a goat keeping you company and commiserating alongside you (well, sort of) when you lose a ball or two. By the way, the goats will also take you around the Egan track, but the Gauntlet is where they shine.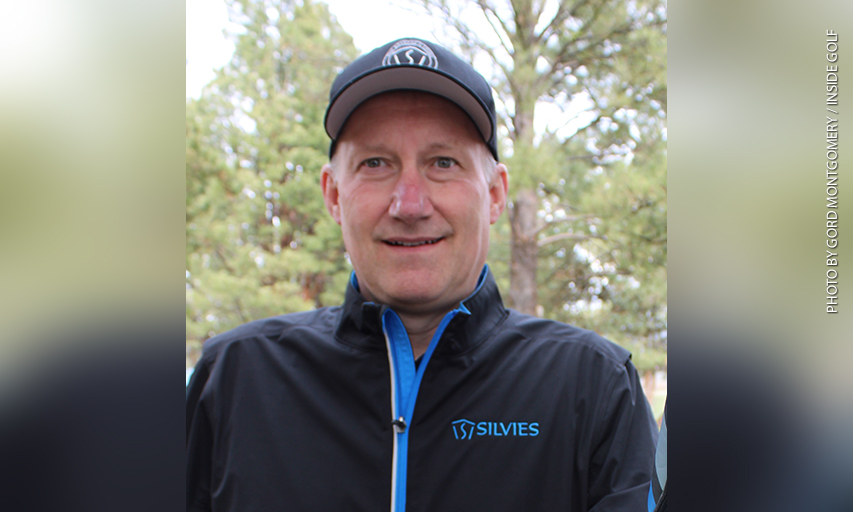 Mark Conn, The Director Of Sales & Marketing At The Retreat Spa & Links At Silvies Valley Ranch, Is Hoping Canadians Will Make The Journey Down To Eastern Oregon To Experience All His Resort Has To Offer.
All in all, The Retreat, Links and Spa, at Silvies Valley Ranch is worth the time to get there. You can fly into either Boise, ID, or Bend, OR, and take a shorter drive from there, or you can strap on your driving gloves, both car and golf, and head to one of the most unique places in North America.
The Canadian traveller is important to those at Silvies, Conn ended. "We'd love for them to come down. I was born and raised in Michigan, I had a Canadian accent growing up but I think I lost it now! I'd love to get some Canadians down here."
For more, go to silvies.us and check out all they have to offer.