Breakthrough Golf Technology Introduces A Commemorative Putter Shaft In Honour Of The U.S. Open
Details

Category: Inside Golf
Published: 2022-05-05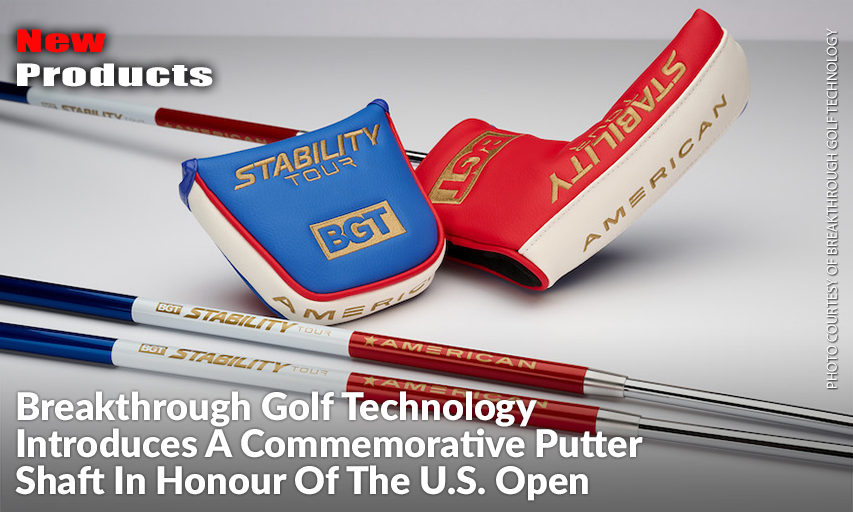 For over 130 years, golfers from across the world come to the United States to play in one of the oldest golf events held.
In honour of this year's U.S. Open in Brookline, Massachusetts, BGT introduces a commemorative putter shaft. The Stability Tour American is available only for a short time.
Don't fall for imitations. Stability is the first and only patented putter shaft designed to specifically improve putting performance and will help you make more putts with better distance control. In fact, Stability has a 99% satisfaction rate over steel. If you play Stability in your putter, you will make more putts.
The Stability Tour American will be available in mid-May
2022 Commemorative – a shaft which honours the US Open, one of the oldest golf events held.
Headcover included – retail value $79.99.
All the cutting-edge technology of a Stability Tour shaft. Premium Toray graphite, 1 degree of torque, Tour-proven, ultra-premium look.
---
About Breakthrough Golf Technology
Breakthrough Golf's state-of-the-art facility utilizes the latest technology to develop and bring to market the finest, most precise shafts available. Founder Barney Adams, who has always had the unique ability to see what is truly missing in golf equipment, decided to focus on the putter shafts since there had been no significant innovation for decades. A team of award-winning industry professionals was assembled and no shaft company delivers innovation in golf shafts like Breakthrough Golf Technology.

For more information, visit the Breakthrough Golf Technology website at breakthroughgolftech.com.