When the Snow Melts - Tee off at the "Highest of the Highest" Sun Peaks Resort, British Columbia
Details

Category: Inside Golf
Published: 2022-04-08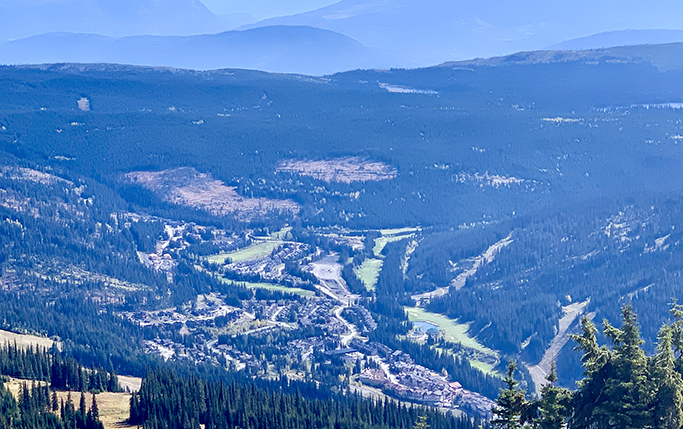 All Images Credit Michael Cunningham
by Michael Cunningham/Golf and Travel Writer
On every outdoor patio throughout this trendy European-inspired village, residents and visitors from around the world bask in the surround of panoramic alpine.
A crisscross of snow-covered trails descends through forests of evergreen throughout the resort's three distinct mountains: Tod Mountain, Mount Morrisey and Sundance amassing the finest, deepest, pristine powder anywhere, advancing Sun Peaks Resort's reputation as one of North America's premier ski destinations.
Now it's time to let the world know as the snow recedes from Canada's second-largest ski area, Sun Peaks evolves as a destination for insanely great mountain biking and hiking trails attracting visitors from the near and far and where one will discover a truly memorable golf course that should be on everyone's wish list.
It is springtime in the mountains; the final vestiges of winter are now being supplanted by blossoming trees, mountain flowers and green grass. Throughout the valley, the sound of mowers can be heard fashioning the eighteen fairways and greens in preparation for golfers to experience the championship Graham Cooke-designed course at Sun Peaks.
The Golf Course at Sun Peaks is the "highest of the highest" golf course in British Columbia. This is rarified air golf! A place where the air is fresher and a golf ball flies further than you ever imagined.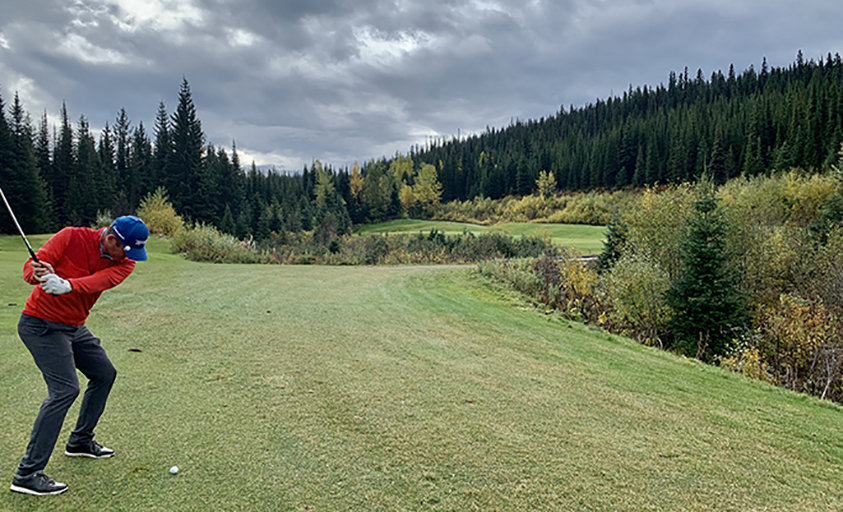 Incorporating the alpine topography, descents and ascents with the splendour of the valley floor The Golf Course at Sun Peaks Resort has been designed for golfers to just enjoy their day. The course is a welcome respite during the summer as temperatures can be 10C cooler compared to the hot, dry desert-like courses around Kamloops and the Thompson/Okanagan region, less than an hour away.
Though not considered long by many at 6400 yards, the course is a fine test of golf, no matter your ability. The front and back nines are contrasts in character, "show me some accuracy and course management and I will grant good scoring," the front nine prescribes; forests that visually define many of the fairways with water intruding on eight of the first nine holes, necessitating a game plan from tee to green.
The back nine appears more welcoming as fairways appear wider, a forest that looks further away creates the expectation that you can just "rip it". Hit it long and a short iron is all that will be required to reach the green. Nevertheless, be wary as water hazards have been strategically positioned on six holes and ever-present are the tactically located sand traps.
From the 15th green, you ascend towards the tee box on the Par 4-16th, 1,333 meters [4,353 feet] above sea level. Congratulations, you have reached "the summit" of British Columbia's highest elevated tee and the courses' "signature hole." Remember the moment!
Manage the altitude and your attitude and you will experience a really fine day of golf.
Following your round, Sun Peaks offers plenty of venues to enjoy a cold beverage and reflect on your day with your playing partners or newfound friends.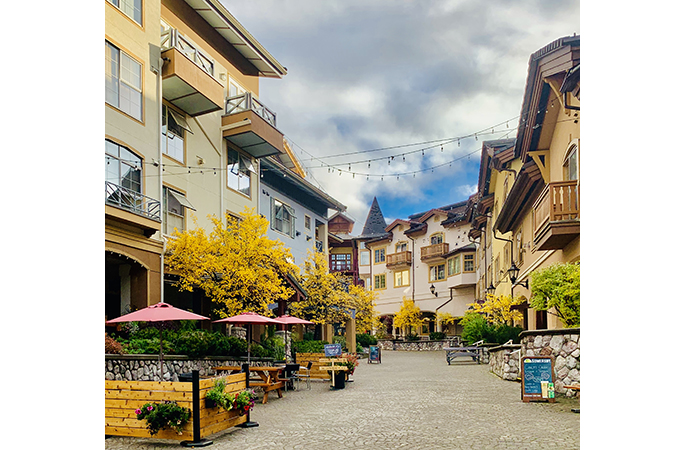 No matter your length of stay, it will be difficult to hit every bar and restaurant with over 20 distinct restaurants and bars. Shopping, anyone? Stroll the village and browse the boutique-style shops there.
Need a room? Though Sun Peaks boasts nine hotels and lodges in the village centre with "stay and play" golf packages, it is recommended to reserve in advance.
If you are into biking, mountain or street, bring it with you– Sun Peaks is the home to an internationally regarded Bike Park and a large network of pedal-access trails. Can't be bothered to transport your wheels? Rent from the numerous rental shops scattered throughout the village; high-tech, standard or electric you will find them here with training and guide packages available.
In February, the resort announced an additional 1.5 million dollar investment opening a second summer chairlift to access Sundance Mountain (in addition to the existing Sunburst Chair on Mt. Tod) and thirty-one additional kilometres of world-class biking and hiking trails.
Time does seem to go quickly at Sun Peaks as one cannot possibly become bored; golf, biking, shopping, dining and, oh yes... there are over fifteen hiking trails from moderate to more difficult all with outstanding views that are at the doorstep of the village. If you're not feeling as active today, it's time to explore the weekly farmers' markets, craft fairs, outdoor concerts or perhaps a spa.
Everything about Sun Peaks is at a different level!