Devant Sport Towels Launches Retro-Inspired Towel Collection For Spring
Details

Category: Inside Golf
Published: 2022-03-10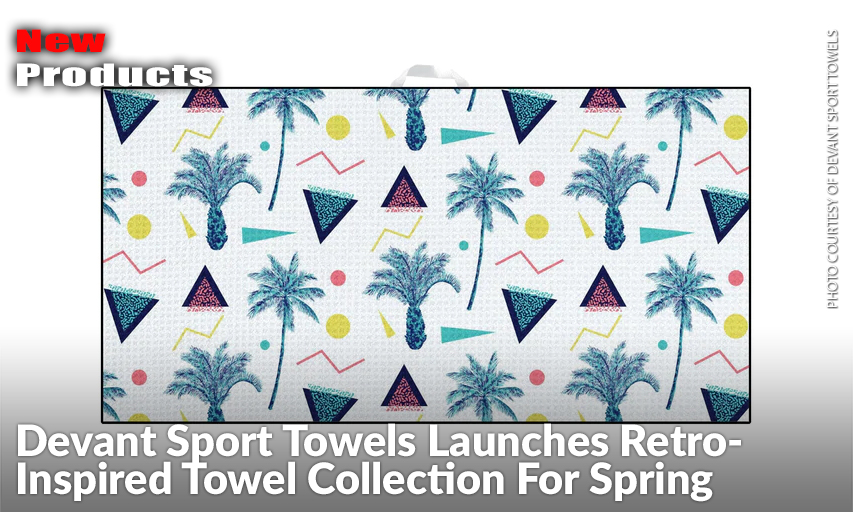 RICHMOND, Virginia — Devant Sport Towels is excited to announce the release of their new towel line, the Golf Vibes Only Collection, available now.
Pulling from retro, 80's design styles for inspiration, the new collection boasts six unique towel designs printed on Devant's best-selling Ultimate Microfiber towel. The designs feature bright, vibrant colors and include a variety of prints: Saved by the Birdie, Hang Loose, Going Bananas, New Kicks, Happy Hour and Deadliest Catch.
"We pulled a lot of inspiration and design techniques from the 70's and 80's," said Renee Pfau, Product Manager at Devant. "Our goal was to use eye-catching colors and unique shapes to really give this collection that retro look."
For more information on the Golf Vibes Only collection, visit www.devantsporttowels.com.