Is It Rude To Blow Off A Post-Round Handshake?
Details

Category: Inside Golf
Published: 2022-02-28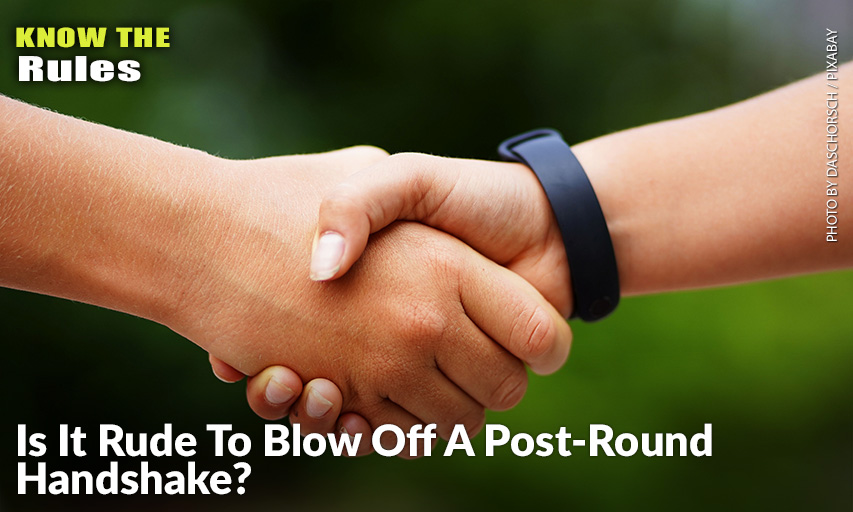 At the risk of stirring up more conflicted feelings, we believe it's fair to ask: What's the status of the post-round handshake in 2022? Should it be revived? Left in its grave?
GOLF.com's Josh Sens asks: Is it rude to blow it off entirely?