BatCaddy Introduces New Custom Colour Offering Bringing Self-Expression To Walking Golf
Details

Category: Inside Golf
Published: 2022-01-26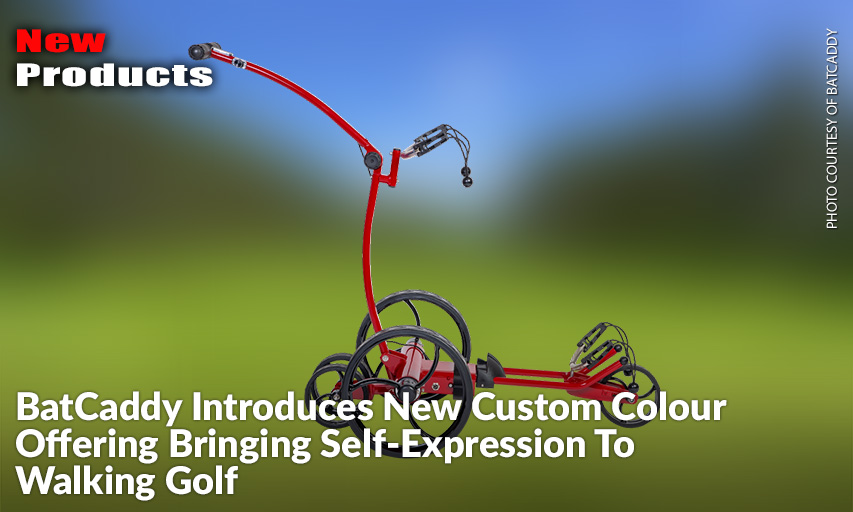 SAN FRANCISCO, California — BatCaddy, a leader electric push cart technology, and advocate of walking golf for over 15 years, is excited to announce its custom color program. Scheduled to launch in early January, BatCaddy's custom color program will allow golfers to customize their electric push carts with various paint finish options. BatCaddy will also be exhibiting at this year's PGA Show at booth 2909 where these new custom offerings will be on show.
Ranging from the X4 to X8 Series of electric push carts, golfers are able choose from over 2000 colors to personalize their walking golf experience.  "Golf is a very personal sport. Every hole is approached with the level of individual creativity, so we wanted to bring that out in our product," says BatCaddy Director of Marketing and Distribution, Paul Guzman.
With the ability to select paint finishes for the frames and wheels, BatCaddy can match your favorite professional team or college to a tee! Aligned with BatCaddy's commitment to quality and performance, each customized electric push cart receives six hand painted coats to ensure an automotive level finish. And if your color isn't found on the color pallet, don't worry, they'll match it!
To order your limited edition custom BatCaddy electric push cart, go to Batcaddy.com. As each caddy is hand crafted to order, production time is 2-4 weeks, but well worth the wait. Quantities are limited and Pricing ranges from $1,445 to $2,300 depending on your model and paint finish selection.