Pukka Introduces A 100% Recycled Polyester Yarn Knit
Details

Category: Inside Golf
Published: 2021-12-15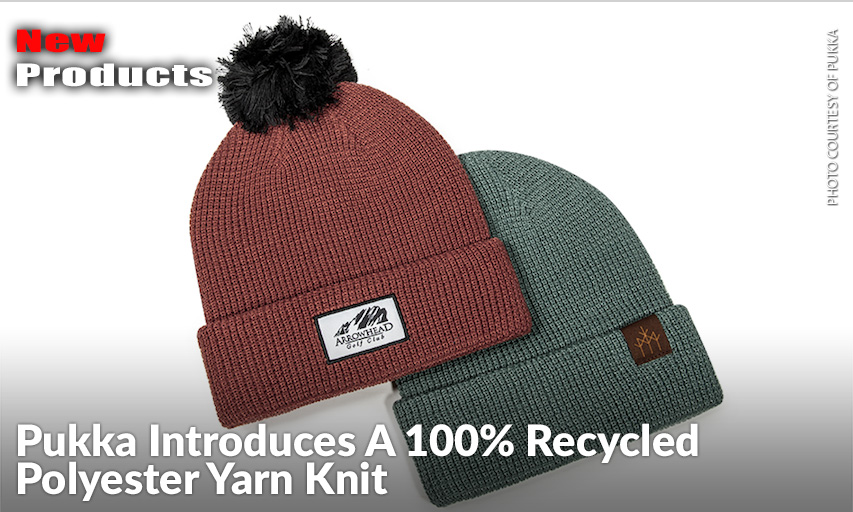 FINDLAY, Ohio — With a continued focus on sustainability in private label headwear, Pukka has once again raised the bar with the introduction of their Dredge Knit, a fashion-forward cuffed knit made from 100% recycled polyester yarn. The Dredge is the latest offering in Pukka's growing line of eco-friendly products, made from post-consumer plastics such as bottles and textile waste, which helps reduce the amount of plastic headed for a landfill.
The ultra-soft yarn, comfortable fit and unique waffle knit design, combine perfectly for a timeless look that's great for everyday wear in colder weather.
To find out more, visit pukkainc.com/dredgeknit.
---
About Pukka
Pukka® Inc is a designer, manufacturer and marketer of premium custom headwear in the Golf, Action Sports and Team Sporting Goods markets. Pukka stands for "original, first class, quality," which is displayed by unrivaled fit, superior materials and fashion-forward designs. For more information, please visit pukkainc.com or call 1-877-345-5110 to speak with a customer service representative. You can also follow Pukka on social media platforms via @pukkainc.