Golf Genius To Host Free WHS Webinar For Clubs
Details

Category: Inside Golf
Published: 2021-03-08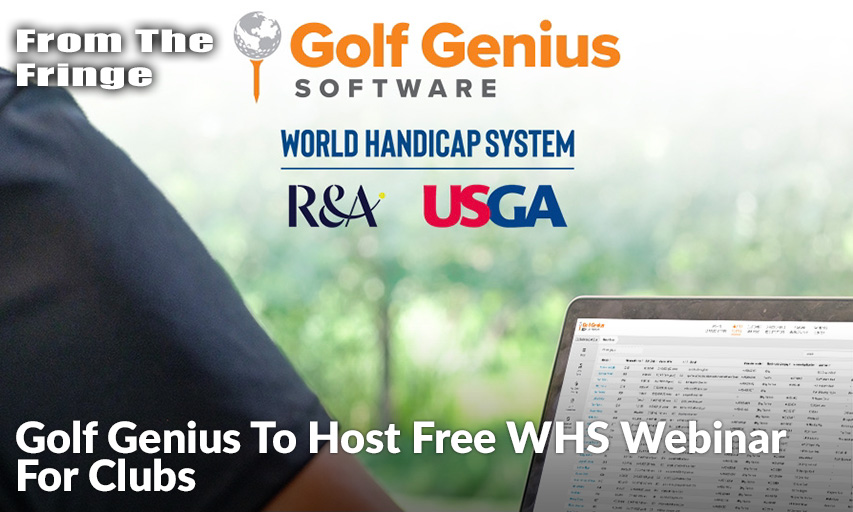 Golf Genius Software is providing free guidance for all clubs on getting to grips with managing events under the new World Handicap System (WHS) through a free guide and webinar.
Leveraging the company's knowledge and insights from working with the USGA to implement WHS throughout 2020 and as an authorised WHS licensee to all four home nations' governing bodies, Golf Genius' free WHS guide helps club administrators demystify some of the more complex playing format implementations of the new handicap system.
With coronavirus restrictions prohibiting clubs around the UK from running their normal competition schedules, many have yet to run an event using WHS, making it even more important to fully understand how to make the correct adjustments for different formats.
From a simple stableford through to a mixed scramble the Golf Genius WHS guide has it all covered and is available to any golf club by signing up to the free WHS webinar on March 15.
Golf Genius' webinars are open to any club looking to learn more about calculating handicaps and competition scores and include demonstrations and walk-throughs as well as an open question forum to cover all bases.
Another key step in helping administrators understand the calculation process, Golf Genius has developed a handicap analysis tool which provides users with a full breakdown of the handicap calculations that take place in the background, providing full visibility and clarity on the steps of calculation.
Craig Higgs, Managing Director of Golf Genius International, commented: "Our aim is to help as many clubs as possible get prepared for the resumption of club competitions under WHS by answering some of the remaining questions out there and shedding some light on any confusion.
"With golf now starting in England and Wales at peak season, there is little time to ease in under the new system and the various playing indexes required for the different formats needs to be fully understood by the tournament convenor. By running our free webinars and releasing the new WHS guide we are doing our bit to help golf club administrators get comfortable with the new calculations ahead of time."
To sign up for the Golf Genius WHS webinar and receive a free WHS handicap calculation guide, visit www.whs.golfgenius.com or contact the International team by sending an email to This email address is being protected from spambots. You need JavaScript enabled to view it..