PGA of Canada's Tee Talks Live – Digital Series
Details

Category: Inside Golf
Published: 2021-01-13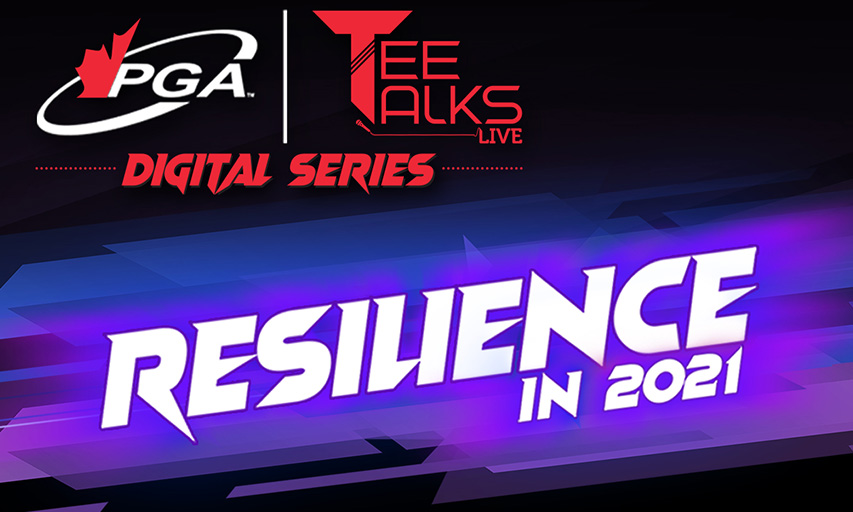 ACTON, Ontario — The PGA of Canada's Tee Talks Live has been a tremendous hit since its creation in 2017, and in 2021 the show will go on — with a twist.
Tee Talks Live will shift to a Digital Series and will commence on January 19th at 2 p.m. EST and will continue on ensuing Tuesdays at that same time through February 16. Free to all PGA of Canada members, and open to non-members at a cost ($25 per session or $100 for all five sessions), this year's series will celebrate the leadership PGA professionals showed during a very challenging, yet ultimately safe and successful, 2020 season.
While acknowledging the success the golf industry saw in 2020, Tee Talks Live – Digital Series will zero in on the theme of "Resiliency" with a focus on the importance PGA of Canada professionals have in retaining the large influx of participants the game welcomed during COVID-19. PGA of Canada professionals are at the forefront of building customer journeys and experiences beyond the pandemic that will lead golf to the forefront of consumers minds in a post-pandemic world.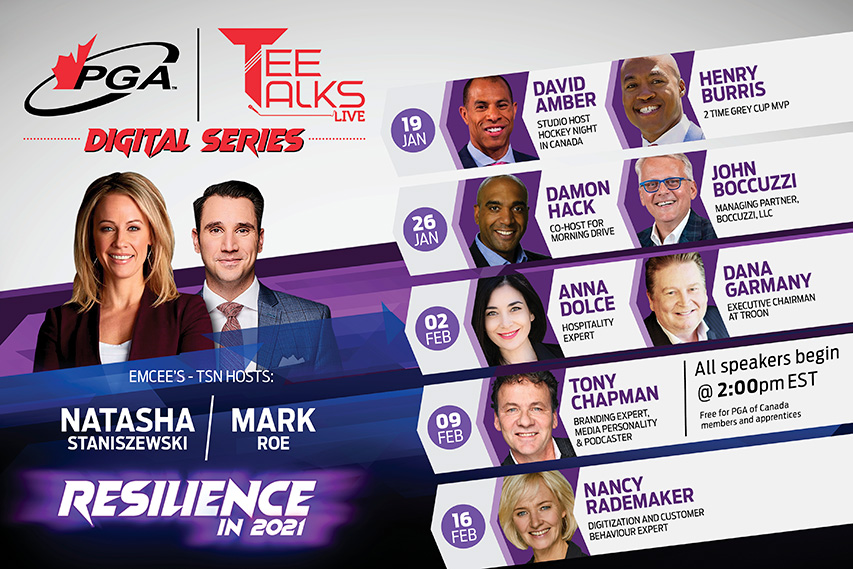 Hosted by TSN personalities Natasha Staniszewski and Mark Roe, the full lineup of 2021 Tee Talks Live – Digital Series speakers is as follows:
David Amber, Studio Host, Hockey Night In Canada
Henry Burris, Two-time Grey Cup MVP
Damon Hack, Co-Host, Golf Channel's Golf Today
John Boccuzzi, Managing Partner, Boccuzzi LLC
Anna Dolce, Hospitality Expert
Dana Garmany, Executive Chairman at Troon
Tony Chapman, Branding Expert, Media Personality & Podcaster
Nancy Rademaker, Digitization and Customer Behaviour Expert
For more information and to register, click here.