Jennifer Greggain Named Coach Of Golf Canada's National Junior Squads
Details

Category: Inside Golf
Published: 2020-10-19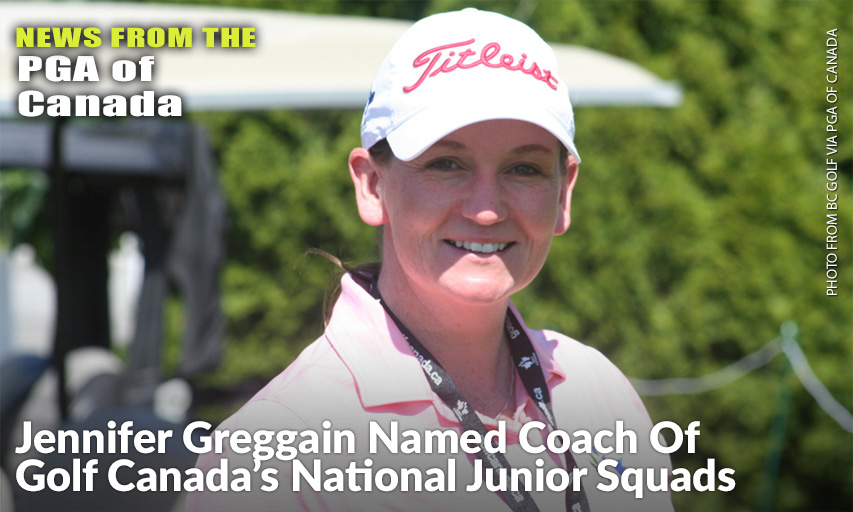 PGA of Canada member Jennifer Greggain has been named coach of the National Junior Squads by Golf Canada.
Working alongside head coach Robert Ratcliffe, Greggain will help guide mental performance, physiotherapy, biomechanics and nutrition for the Canada's top athletes. Coaching will be based at the national training centre at Bear Mountain in Victoria, B.C., featuring a centralized component from March through June which provides accommodation and education for athletes during their high school second semester.
Greggain, a resident of Chilliwack, B.C., transitions into the role after joining the national team program as assistant coach of the Women's Amateur and Young Pro Squads in January of 2020.
Prior to joining Golf Canada, Greggain was the director of instruction at Chilliwack Golf Club, the assistant coach for the University of the Fraser Valley, and led the B.C. Summer Games Squad on numerous occasions. Before her coaching career, she was an accomplished player for more than 10 years on the LPGA and Symetra Tours.
"Jennifer brings a strong background in competitive golf to compliment a wealth of coaching knowledge that will continue to fill the pipeline with high performance athletes," said head coach Robert Ratcliffe.
She's both TPI and K-Vest certified and last June she enrolled in the University of British Columbia's Master of High Performance and Technical Leadership program. Greggain is the recipient of the 2018 PGA of Canada Jack McLaughlin Junior Leader of the Year.
The PGA of Canada Class 'A' member was also instrumental in guiding Golf Canada's Women in Coaching program.
Greggain is a mother of two and lives in B.C. with her husband.