Ruby and Pals: A Children's Book About Golf And More
Details

Category: Inside Golf
Published: 2020-10-01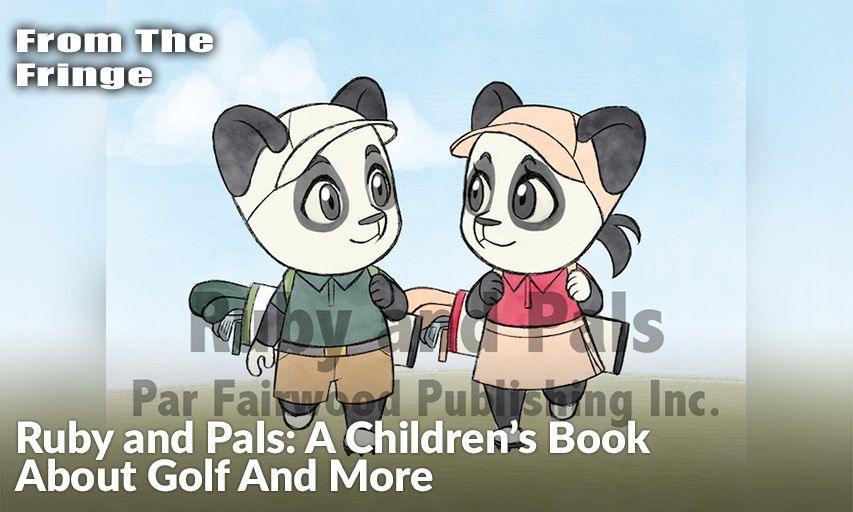 Ruby and Pals is a fun read where children, parents and grandparents can relate to different characters. This series is for children of all ages. Ruby and Pals has 25 Book titles with different concepts in each. Of course, golf lingo, golf rules and etiquette will be described and explained.
This book not only teaches the values of etiquette, manners, and sportsmanship, but also demonstrates conflict resolution and instills problem solving techniques that readers can use in their everyday life.
The creators/writers of this series believe that learning to be a good friend and competitor is just as important as learning the rules and options of golf.
Story
Ruby is a 10 year old panda who resides in Vancouver, British Columbia, Canada and she has a twin brother named Jade. Ruby and Pals is comprised of 4 more main characters, all aged 10 and all have their own back story. Their trials and tribulations occur in a golf course setting, but in later books, they will travel to destinations and encounter diverse cultures and a range of golf courses. Ruby and Pals is about fair play, sportsmanship, integrity, conflict resolution, but above all, friendship. Different cultures are explored, and various countries are investigated.
The writers of Ruby and Pals consist of a group of golfers from a diverse background; a coach (TJ Atley)* who led the team along with her students who have now aspired to either playing college golf teams or are teaching professionals. 
The benefits of joining the Ruby and Pals journey is that children are able to learn the rules of golf in an approachable and fun way. Every child can relate to the characters presented in the story as they are able to see golfers their age, and the universal obstacles that arise when first learning the sport.
* The series Ruby and Pals began when golf Coach Taronne Atley, aka Coach TJ, had the idea to create a children's book for her grandson. Her aim for the books was to teach friendship, etiquette, and fun in sports. Coach TJ is an LPGA Teaching Division coach who grew up in Vancouver, British Columbia, Canada as a player first and coach second. She wrote the Standardized Golf Test, which was copyrighted in 2017. Coach TJ is also a club maker and prides herself with having hundreds of university placement offers for her golfers.
To Learn more about the Ruby and Pals book series and its creators, please visit https://www.kickstarter.com/projects/rubyandpals/ruby-and-pals