Kraft Heinz, TSN, & RDS Encourage Canadians To Build Better Places To Play With The Return Of Kraft Heinz Project Play
Details

Category: Inside Golf
Published: 2017-08-10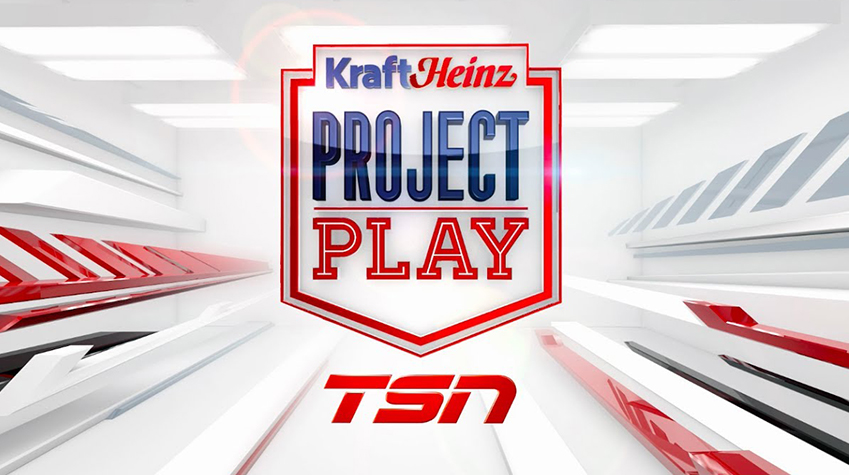 Canadians can nominate a local recreation project at KraftHeinzProjectPlay.com for a chance to win
Partnering for a ninth consecutive year, Kraft Heinz, TSN, and RDS will award $250,000 to the grand prize winner for a recreational facility upgrade; three second-prize winners each receive $20,000 in play-based infrastructure upgrades
TORONTO – No matter your sport or activity, the places Canadians play brings our vibrant communities to life. Kraft Heinz Project Play, together with TSN and RDS, are once again rallying Canadians to take an active part in forming their communities and creating better places to live and play.
The Kraft Heinz Project Play campaign invites Canadians coast-to-coast-to-coast to nominate a community play-based facility – new or existing – at KraftHeinzProjectPlay.com for a chance to win.
Nominations are still open, and the grand prize winner will receive $250,000 towards a recreational facility upgrade, with three second-prize winners each receiving $20,000 in play-based infrastructure upgrades. 
"At Kraft Heinz we believe that vibrant and active communities start with investing in the places we play. We have witnessed the excitement and positive impact that investment in play infrastructure has made in Canada over 8 years and are proud to support these initiatives," said Joanna Milroy, Director, Portfolio Marketing, Kraft Heinz.
Kraft Heinz Project Play is partnering with Bell Media's TSN and RDS, marking the ninth consecutive year of their partnership. TSN and RDS will amplify Kraft Heinz Project Play by integrating the program across their industry-leading platforms such as live programming, on TSN.ca and RDS.ca, and across TSN's and RDS's official Facebook, Twitter, and Instagram accounts.
TSN's James Duthie once again joins Kraft Heinz Project Play as a Program Ambassador. Through his passion for sport, Duthie encourages Canadians to build better places to play in their communities through a broad slate of featured content debuting at KraftHeinzProjectPlay.com, and across TSN's social media accounts.
"It's an honour to return as Program Ambassador with the Kraft Heinz Project Play team," said James Duthie. "The investments and upgrades these facilities receive through Kraft Heinz Project Play have a real impact on sporting communities across Canada. Last year's winning community, Nakkertok Nordique cross-country ski club in Cantley, Québec, has extended their ski season with the addition of a new snow making system. I can't wait to see the massive impact Kraft Heinz Project Play will make this year."
Kraft Heinz Project Play is an evolution of the Kraft Celebration Tour and has awarded $2.3 million to 73 communities across Canada. In total Kraft Heinz has supported 166 communities, contributing $6 million to Canadian play-based infrastructure projects.
Nominate Your Community Today! 
Nominations are open through August 18th, and Canadians can nominate the places, spaces, and projects that keep our communities playing, active, and united at KraftHeinzProjectPlay.com. 
The top four Kraft Heinz Project Play finalists will be announced September 4 on TSN and RDS. Canadians can then vote for their favourite community project at KraftHeinzProjectPlay.com, beginning Friday, September 8th at 12 noon ET through to Saturday, September 9th at 11:59 p.m. ET.
The Kraft Heinz Project Play grand prize winner will be announced on September 16th on TSN and RDS, winning a quarter of a million dollars ($250,000) for a recreation facility upgrade. Three second-prize winners will each receive $20,000.
To tweet this release: http://bmpr.ca/2ujcucR
Canadians are invited to learn more, share their stories, and encourage others to nominate their own towns and cities on Facebook and Twitter using #PLACETOPLAY.
---
About Kraft Heinz Company
The Kraft Heinz Company (NASDAQ: KHC) is the third-largest food and beverage company in North America and the fifth-largest food and beverage company in the world, with eight $1 billion+ brands. A globally trusted producer of delicious foods, The Kraft Heinz Company provides high quality, great taste, and nutrition for all eating occasions whether at home, in restaurants, or on the go. The Company's iconic brands include Kraft, Heinz, ABC, Capri Sun, Classico, Jell-O, Kool-Aid, Lunchables, Maxwell House, Ore-Ida, Oscar Mayer, Philadelphia, Planters, Plasmon, Quero, Weight Watchers Smart Ones, and Velveeta. The Kraft Heinz Company is dedicated to the sustainable health of our people, our planet, and our Company. For more information, visit www.kraftheinzcompany.com.
About TSN 
TSN is Canada's Sports Leader and provides world-class content across its industry-leading platforms including five national television feeds, TSN.ca, TSN GO, and TSN Radio stations across the country. With a broad portfolio of multimedia sports assets, Champions Live Here as TSN delivers more championship events than any broadcaster in the country. The network's deep and diverse roster of live sports programming includes the Grey Cup, IIHF World Junior Championship, Hockey Canada events, CFL, NFL, NBA, MLS, Toronto Maple Leafs, Ottawa Senators, Montreal Canadiens, Winnipeg Jets, Season of Champions Curling, FIFA World Cup, UEFA Champions League and UEFA Europa League, Premier League, CONCACAF Gold Cup and Champions League, MLB, Golf's Majors, NASCAR, F1, Grand Slam Tennis, UFC, NCAA March Madness, and Skate Canada and Rugby Canada events. TSN is a division of Bell Media, which is part of BCE Inc. (TSX, NYSE: BCE), Canada's largest communications company. 
For More Information:
TSN
Christy Sullivan, (w) 416.384.3624, (c) 416.557.2840, This email address is being protected from spambots. You need JavaScript enabled to view it.

Zak Fairbrother, (w) 416.384.5665, (c) 416.451.4089, This email address is being protected from spambots. You need JavaScript enabled to view it.
Kraft Heinz Group
Georgina Gray, This email address is being protected from spambots. You need JavaScript enabled to view it.