BC Golf To Hold Canada Summer Games Camps September 27th
Details

Category: Inside Golf
Published: 2020-09-10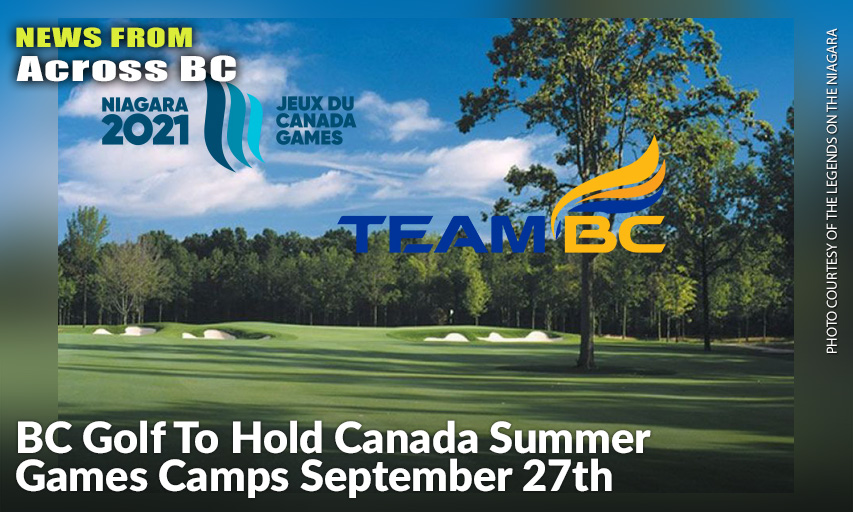 BC Golf is inviting provincial athletes to apply to attend one of three Canada Summer Games ID Camps taking place across the Province of BC.
They will be held in the Lower Mainland, Vancouver Island and the Interior on Sunday, September 27, 2020. A total of 12 athletes will be accepted into each camp. Selection will be done by a committee of three.
These camps are the first step in getting accepted to the 2021 Canada Summer Games Team BC.
Due to the unknown future of COVID 19 and its timelines we are unable to give you an exact plan on the selection process for the 2021 Team BC Canada Summer Games Team at this time.
The 2021 Canada Summer Games will be hosted in Niagara, Ontario from August 15-20th for the sport of golf.
The Summer Games was established in 1967 as part of Canada's Centennial Celebrations promoting unity through sport as it provides an opportunity for amateur athletes progressing to national and international level competitions.
The Games is Canada's largest multi-sport competition for young athletes. Athletes from the 13 Provinces and Territories across the Nation compete for the Canada Games Flag and Centennial Cup.
Watch the Canada Summer Games Facebook video on the Niagara 2021 Canada Summer Games Facebook page.
For more information on the 2021 Canada Summer Games, visit Niagara2021.ca.
The criteria for Identification and Selection for Golf Team BC for the 2021 Canada Summer Games:
Core Criteria for Identification
Age Eligibility: U19 as of August 1st, 2021 
Residency: The Canada Summer Games are open to Canadian Citizens and Permanent Residents
BC Golf/Golf Canada Member, active membership and in good standing
A current Handicap Index
More details on selection and eligibility can be found on the registration links below.
If you have any questions please contact Elizabeth Dunn at This email address is being protected from spambots. You need JavaScript enabled to view it. or BC Golf Performance Coach, Jennifer Greggain at This email address is being protected from spambots. You need JavaScript enabled to view it.
Links to Camp Registration: