2020 BC Golf Net 'Cloud' Championship On The Horizon
Details

Category: Inside Golf
Published: 2020-09-03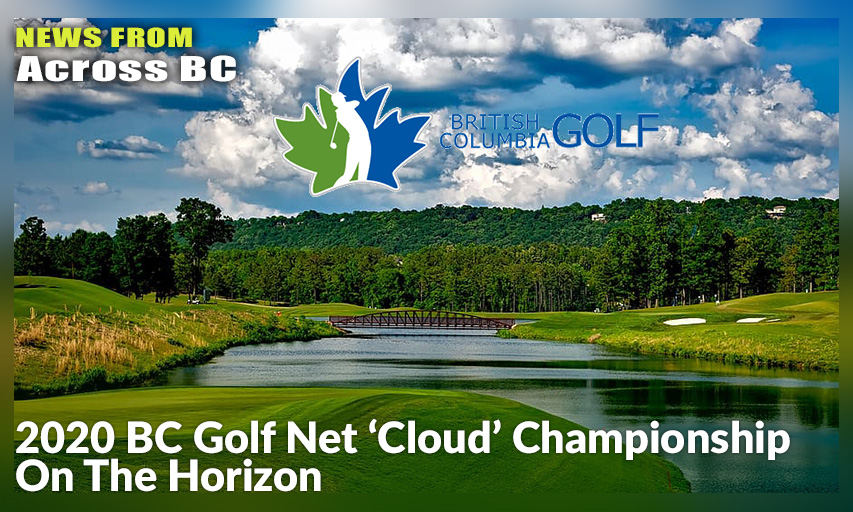 At British Columbia Golf, we know this year has been challenging for those who enjoy some competition, so we have come up with a fun, competitive event that you don't have to leave "home" for. 
The BC Golf Net 'Cloud' Championship will be conducted over two weeks in September using differentials (net scores) from golfers all over the province. Entering could not be easier. Just play at least two rounds of golf between September 3rd and 8th and post them to your profile on Golf Canada.
You can play at any golf course in B.C., and if you want to play different courses, that's just fine. Your top two net differentials will be added together and count as your score. You'll be playing against other players of your gender, in your age division. 
Anyone who enters scores during this time frame is automatically entered in the competition. 
The top 15 total net scores from each division will then be entered in the finals. If you make the finals you will be asked to post at least one score between September 11th and 13th to be eligible for the prizes.
The top 3 finishers from the finals in each division will receive a dozen Pro V1 golf balls. Play well and have fun!
_____________________________________________________________________________________________
Divisions
Boys - Under 19
Men's Amateurs – 19 - 54
Men's Senior – 55 and up
Girls – Under 19
Women's Amateur – 19 - 49
Women's Senior – 50 and up