From the Fairway: European Tour Contemplating Change in Golf Membership Policy
Details

Category: Inside Golf
Published: 2016-01-09
SHANGHAI, China (Doug Ferguson/AP) — The European Tour is contemplating what amounts to a level playing field for those who want to be considered global players.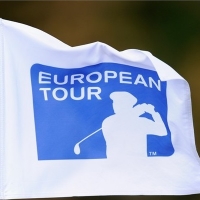 Typically, being a member of the two largest tours in golf requires a top 50 world ranking. That effectively assures the player of getting into the four majors and four World Golf Championships, which would be more than half of the minimum starts required on the PGA Tour (15) and European Tour (13).
That's a significant issue facing new European Tour chief executive Keith Pelley.
Pelley has spent the majority of his three months on the job talking to players of every level to figure out what works for them globally and what strengthens the European Tour. One solution under consideration is to lower the minimum requirement to five – provided that doesn't include the majors and the WGCs.
That would make the requirement the same for someone like Justin Rose (No. 6 in the world) and Luke Donald. A former world No. 1, Donald fell out of the top 50 in May. He played all four majors, but only because he qualified for the U.S. Open and British Open. But he was not eligible for three of the WGCs.
"We're evaluating and looking at that," Pelley said. "Have we made a definitive decision? No. Will I give a bit more context in Dubai? The answer is yes. And that's where we are. I've talked to a lot of players. Everybody has a different feeling. Some want to play on both tours that are not on an elite level. And if they're not qualifying for the WGCs, they're playing 33 to 34 events to play on two tours."
The main incentive for keeping European Tour membership is being eligible for the Ryder Cup.
Ian Poulter thought he was about to lose his membership when he fell out of the top 50 and was no longer eligible for the HSBC Champions. He flew to Hong Kong and was helped immensely by Rich Beem giving up his spot in the Hong Kong Open. As it turned out, Poulter got into the HSBC Champions as an alternate.
"What I am finding, which is consistent with all of them whether that's Ian Poulter, Luke Donald or Graeme McDowell, is they all want to be part of the process as we look to make some changes in the tour," Pelley said. "They all want to embrace it. They have an unwavering desire for the tour to flourish."
On his end, Pelley said it would be important to increase prize money to make it worthwhile for Europeans to play a little more often. But he sees no harm in making it easier for Europeans to follow the money to America and the PGA Tour.
"They're no longer European Tour players or PGA Tour players," Pelley said. "They're global players."